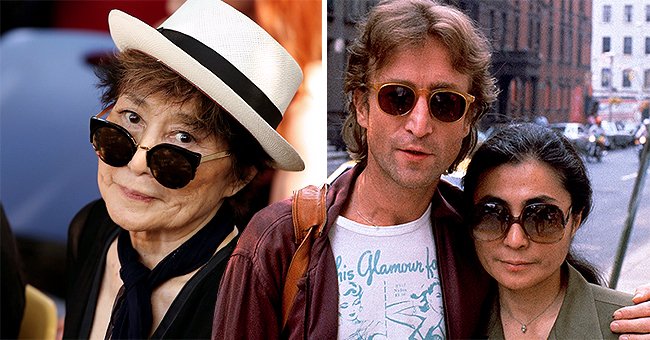 Getty Images
NY Post: Insider Shares Updates on John Lennon's Wife Yoko Ono at 87
Yoko Ono, the wife of deceased singer and songwriter, John Lennon, of The Beatles fame, is sick and in a wheelchair, with an insider source giving details of her health status.
The last time Yoko Ono, the 87-year-old wife of late singer John Lennon, was last seen in public was in January 2019, when she joined in a women's march in Columbus circle.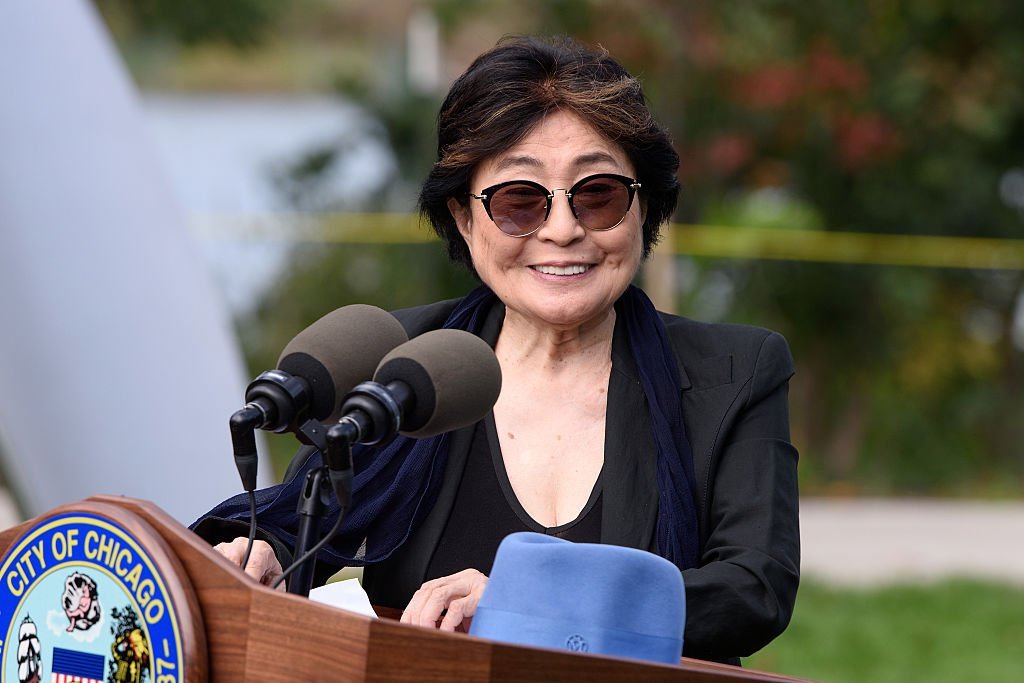 Yoko Ono at the 120 Skylanding art installation unveiling project at Jackson Park on October 17, 2016. | Photo: Getty Images
In 2017, she attended the National Music Publishers Association Awards, where she was presented with the Centennial Song Award.
It was at that ceremony that many people saw her in a wheelchair for the first time, as they never knew she was incapacitated.
In her acceptance speech, Ono thanked everyone, adding that she had learned a lot from her illness and was thankful that she went through it. However, the artist continues to battle the sickness, so much so that she needs round the clock care.
According to a source close to the octogenarian's staff, Ono barely leaves her apartment in Dakota. Elliot Mintz, a close friend to Ono's family also told the "New York Post" about her condition, saying:
"She has definitely slowed down. But she is as sharp as she once was."
Mintz also revealed that the last time he saw Ono was at her 87th birthday party in February, where he was among the 30 invited guests, which also included her 56-year-old daughter, Kyoko.
Kyoko is Ono's daughter from her previous marriage with film producer Anthony Cox, who ran away with the former after their divorce, raising her in Christian Fundamentalist communes.
A year after their marriage, the Beatles broke up, leading many people to insinuate the couple's relationship had a role to play.
For many years, Ono sought to reunite with Kyoko, who also began to reach out to her when John Lennon was assassinated. The pair are now very close, with Ono also having a close bond with her son, Sean Lennon, who is always with her.
Mintz described Sean as his mother's best friend, revealing that mother and son had dinner two or three times a week, with Sean organizing her birthday every year. Of this year's celebration, Mintz said:
"She (Ono) blew out the candles and she was the last to leave. She was in good spirits..."
It took the world so many years to recognize Ono's talents as a singer, but Sean had always known of his mother's genius, saying, in an interview that, he grew up with her music he never thought about whether it was mainstream or not.
John Lennon and Yoko Ono had a special kind of love, with the late Beatles star choosing to make her his focus when the latter came into the singer's life.
They got married on March 20, 1969, three years after their first meeting in November 1966 at a London gallery. A year after their marriage, the Beatles broke up, leading many people to insinuate the couple's relationship had a role to play.
Lennon and Ono's love story, epic in many ways, was also controversial in other aspects — one of those controversies being that it first started as an affair, as they were both married when they met each other.
Lennon's wife at the time, Cynthia, caught him and Ono in bed one day, leading to their divorce, with Ono also divorcing from her former husband, Anthony Cox, in 1969.
Please fill in your e-mail so we can share with you our top stories!