Getty Images. | Instagram/amandakloots.
'Hamilton' Star Lin Manuel Miranda Devastated over Nick Cordero's Death at 41
Friends of the late Broadway star Nick Cordero expressed their sadness over his death at the age of 41 - leaving behind a devastated wife Amanda Kloots and a 1-year-old son Elvis.
On Sunday, actor Nick Cordero passed away after complications due to the novel coronavirus overwhelmed his fragile body. His wife, Amanda Kloots gave the heartbreaking update while still in "disbelief and hurting everywhere," and said that Cordero passed with his family by his side.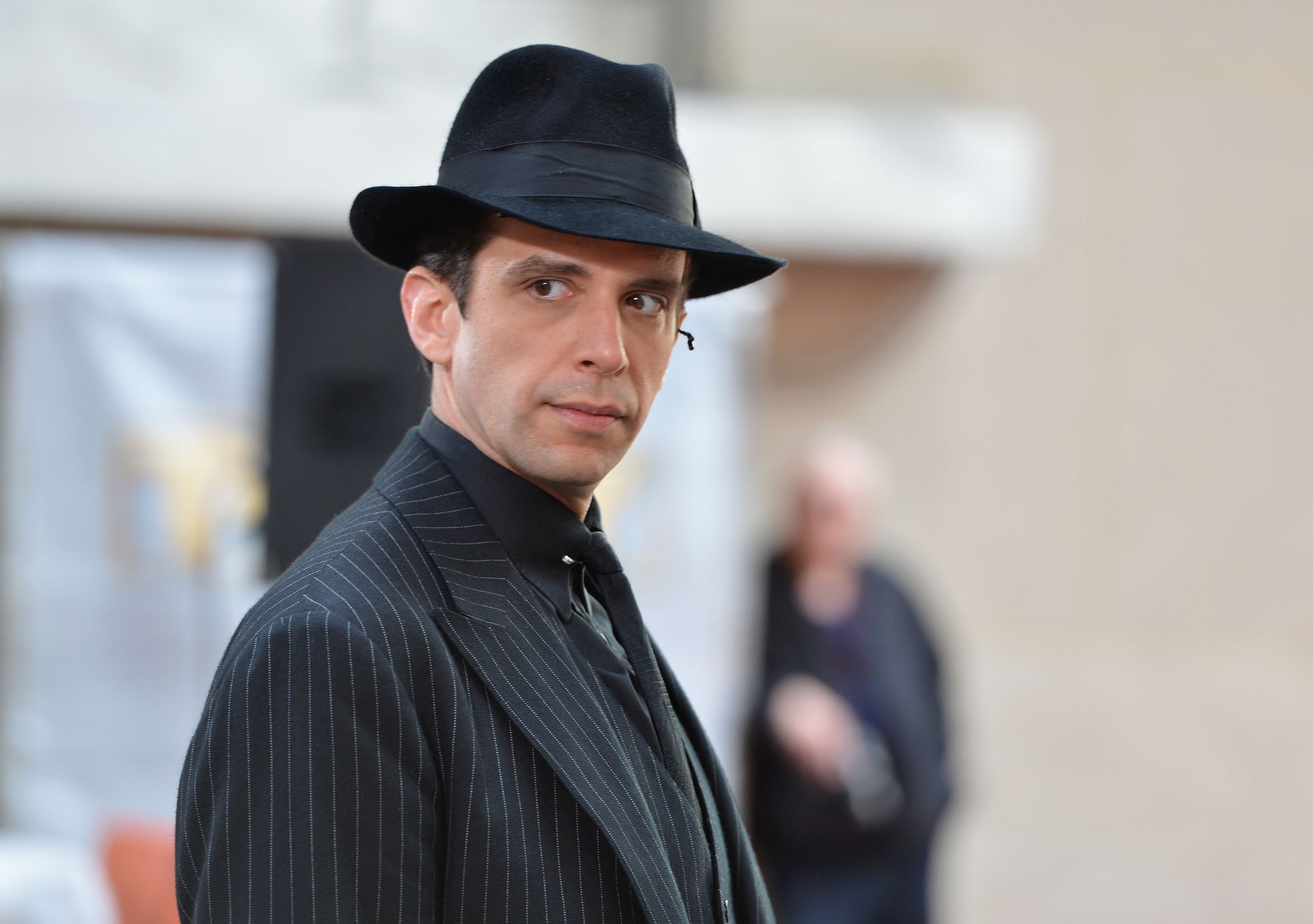 Nick Cordero performs live on NBC's "Today" on May 6, 2014, in New York City. | Source: Getty Images.
LIN-MANUEL MIRANDA'S TRIBUTE
Kloots referred to her husband as " a bright light," a sentiment shared by one of Cordero's friends, Lin-Manuel Miranda as he paid tribute to the 41-year-old and wrote:
"Devastating. What a loss, what a light. Whole heart with Amanda and his family tonight."
HE WOULD HAVE NEEDED NEW LUNGS
The Broadway actor's death came after Kloots told Gayle King during a recent interview on CBS that Cordero would have likely had to undergo a double lung transplant to get his life back on track. At that stage, Cordero had already been in the hospital since late March.
Having made it through various setbacks, which included the need for his leg to be amputated, and being in a medically induced coma, to name but a few, Kloots shared that the battle with the virus severely weakened his body and said:
"He is doing OK. He's stable. Nick's body is extremely weak. Muscles have atrophied, so he can't move his body yet."
KLOOTS REMAINED POSITIVE
Cordero could communicate using his eyes to answer yes and no questions, but doctors struggled to get his ph levels normal. Kloots knew that a long road laid ahead to get Cordero on the transplant list, but she remained hopeful.
When Kloots broke the sad news of her husband's death, she also gave special mention to the doctor in charge of Cordero while in the ICU. She called the "extraordinary" Dr. David Ng, her "positive doctor" - a one of a kind doctor who always lent an ear to her "crazy ideas" or called other doctors for second opinions.
FRIEND ZACH BRAFF'S TRIBUTE
Cordero's best friend, Zach Braff, also shared his heartbreak on social media alongside an endearing picture of Cordero and Kloots together. Braff said that he never knew "a kinder person" than the 41-year-old actor, who asked of Braff one last thing before he died.
The last thing that Cordero texted Braff is to ask him to "look out for his wife and son, Elvis" after he is gone. To honor his friend, Braff vowed that his wife and child would "never want for anything."
Braff and Cordero acted together in the production of "Bullets Over Broadway" back in 2914, and Cordero married Kloots three years later. Last year June, the couple welcomed their firstborn and son, Elvis.
OTHER CELEBRITIES ALSO PAID TRIBUTE
Voila Davis sent her condolences to Kloots and said that her "heart" is with the fitness instructor through this difficult time.
Sarah Michelle Gellar, Bernadette Peters, and Michael J. Moritz Jr. also reached out with messages of condolences as everyone struggled to come to terms with the tragic loss.
Please fill in your e-mail so we can share with you our top stories!