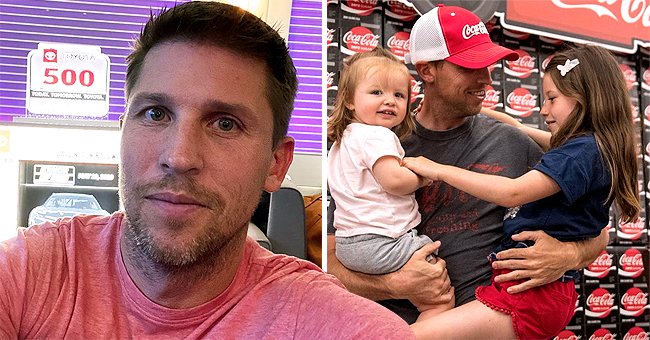 instagram.com/dennyhamlin
NASCAR Star Denny Hamlin's Firstborn Once Ruined His Race — Meet His 2 Daughters Molly & Taylor
He is one of NASCAR's great race drivers, but Denny Hamlin is more than just a sportsman. The star also happens to be the father of two beautiful daughters.
When he isn't posting about his NASCAR races, Denny also likes to share family photos with his daughters, Molly, 2, and Taylor, 7. In April 2020, the sportsman shared some adorable images of him and his daughters eating takeout together.
Like most Americans, the race car driver has been working from home amid the novel coronavirus outbreak. Denny has been taking part in the eNASCAR iRacing Pro Invitational Series virtually.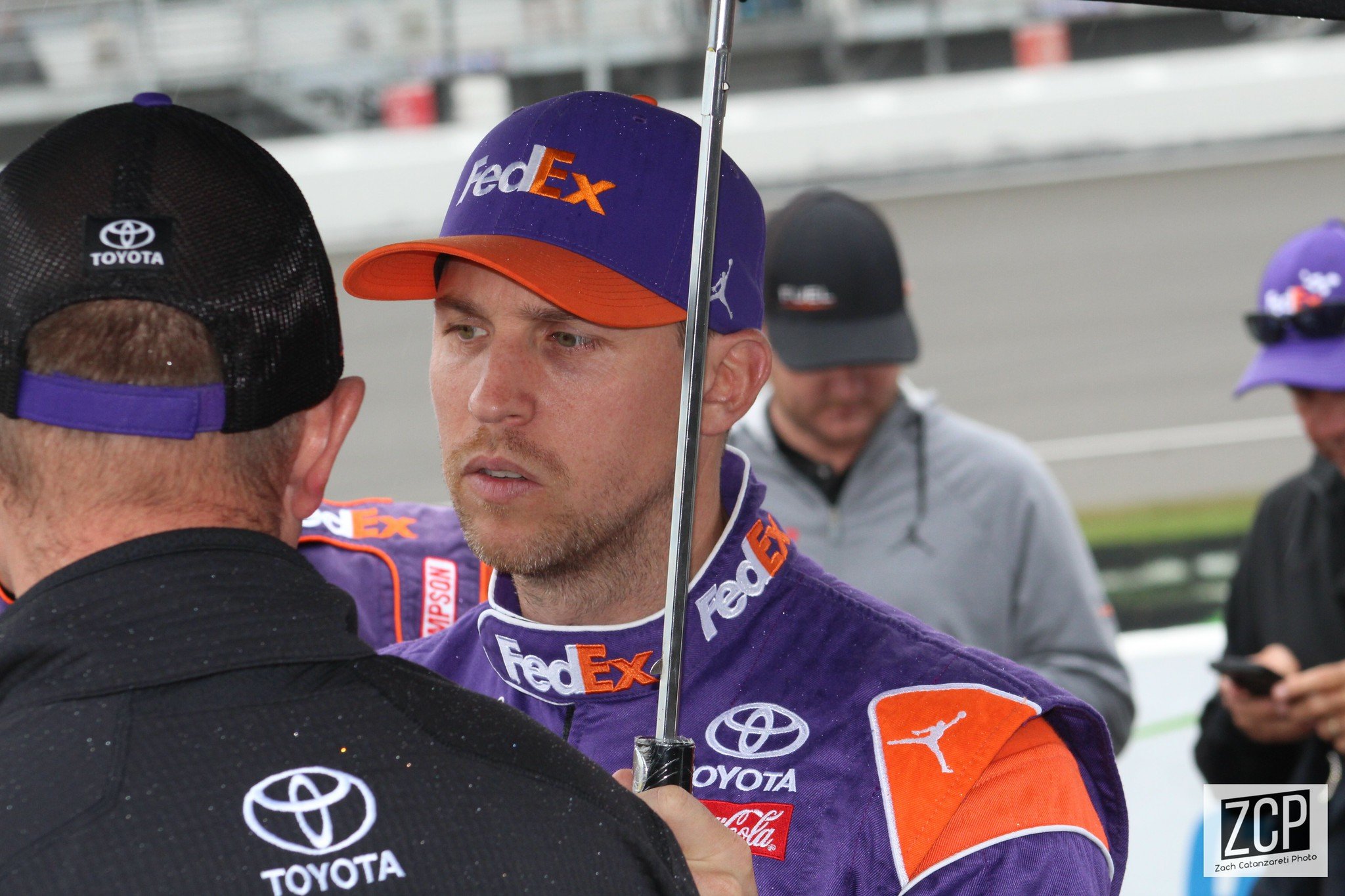 Denny Hamlin being interviewed after a race. Photo uploaded on June 13, 2018 | Photo: Flickr/Zach Catanzareti Photo
TAKING PART IN VIRTUAL RACES
While taking part in a virtual Talladega track race, the reigning Daytona 500 champion came last because of his oldest daughter. In footage shared on social media, Taylor was seen coming into the room to ask her father if she could on go-karts.
She's holding a remote in her hand which she presses as she walks away without getting an answer to her question from Denny. Her father shouts in disbelief as his screen goes off and she realizes what she did saying, "Uh oh."
DENNY'S CHILDREN
Denny's first child was born on January 20, 2013, and his second one, Molly, was born on August 15, 2017. Both his children are with his wife of three years, Jordan Fish.
HOW DENNY MET HIS WIFE
Fish was a Charlotte Bobcats dancer for two seasons when she attended East Carolina University. The pair ended up hooking up after they made eye contact during a Lady Cats sideline performance.
DATING SOMEONE ELSE
At the time, Denny was dating fellow senior and girlfriend, Kristin Buntain. The couple met in 1999, while they were attending Manchester High School in Chesterfield, Virginia.
DENNY'S DAUGHTER SABOTAGES HIM
The April 2020 incident wasn't the first one Denny had involving Taylor. In March 2020, the little girl brought her father a shaken Coca Coke bottle which spilled on his gaming equipment when he opened it.
At the time, the sportsman was partaking in the first iRacing event at a simulated Homestead-Miami Speedway track.
Please fill in your e-mail so we can share with you our top stories!