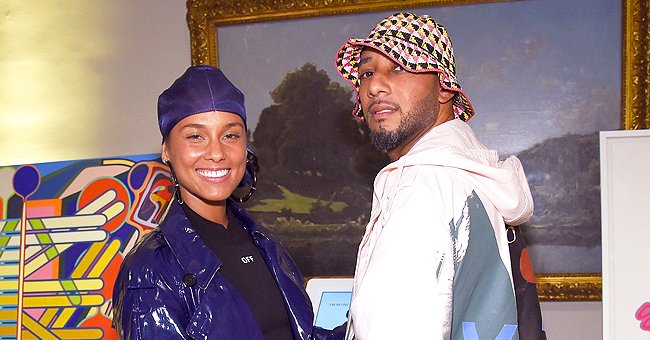 Getty Images
See Alicia Keys' Husband Swizz Beatz Ride a Small Bike Alongside Two Sons Egypt and Genesis
Alicia Keys' husband, Swizz Beatz, is posing up a storm with his two sons as they hang out on their bikes.
Alicia Keys' husband Swizz Beatz just shared a fantastic photo of himself spending time with his two sons, Egypt and Genesis.
The musician posted the picture on his Instagram showing the trio posing on colorful bikes and you can definitely see the resemblance.
Alicia and Swizz - or Kasseem Dean, have been married since 2010, with the pair first meeting when she was only 16-years-old.
During an interview, Keys revealed that they were introduced in high-school, just as her career was picking up. She said
"A friend of ours was like 'Oh, you gotta meet Swizz,' and she was like 'Alicia is about to blow up,' and 'Swizz is doing his thing. And maybe y'all can work together.'"
Just three months after walking down the aisle, the couple had their first child Egypt and four years later, their second son Genesis.
Swizz also has three more children from previous relationships; Prince Nasir Dean, Kasseem Dean Jr., and Nicole Dean.
She revealed that she sometimes was unsure of her skills as a mother.
Keys has opened up about being a mother, and the importance it has had in her life. She shared that the role had given her a "stronger sense of clarity."
During an interview with "Harper's Bazaar," she revealed that she was sometimes unsure of her skills as a mother. Alicia also said that it had improved her life saying,
"I used to be less aware of how I wanted to spend my time and more influenced by other people. After I had my kids, I felt like I had found my North Star. I was less wasteful; I worked more effectively."
Alicia has always allowed her children to be more expressive and last year revealed that her youngest son had joined her at the nail salon, showing off his rainbow manicure.
She revealed that at four years old, he was already worried about being judged, urging fans to use fewer labels, applauding her son for being creative.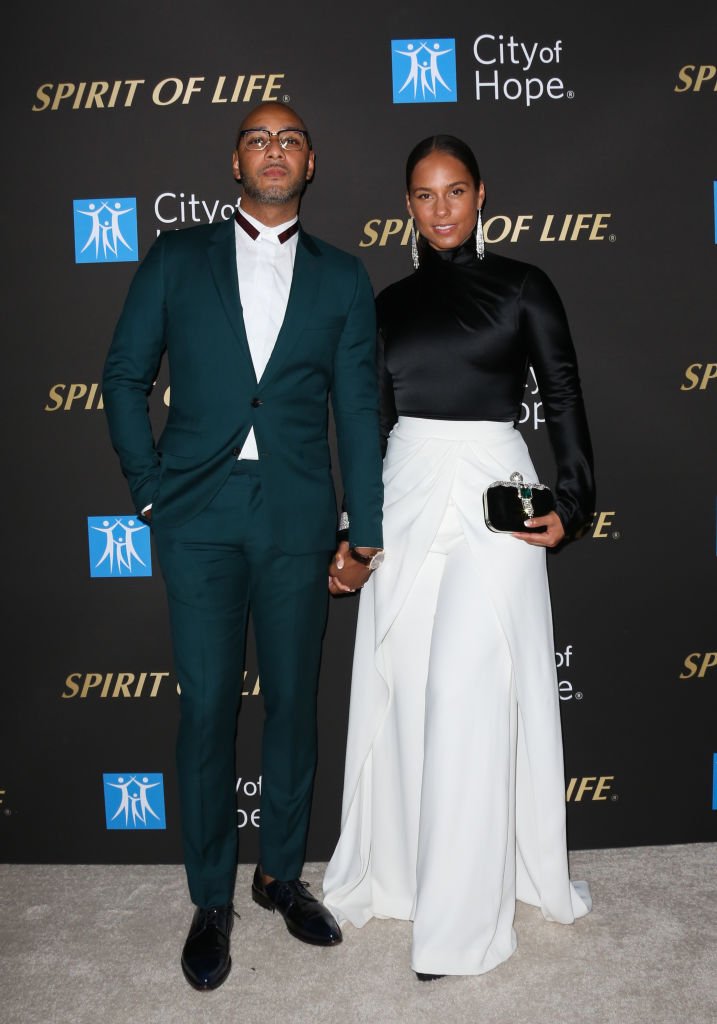 Swizz Beatz and Alicia Keys attend the City Of Hope's Spirit Of Life 2019 Gala| Photo: Getty Images
While Alicia is known as an award-winning songstress, her husband is also a sought after music producer. He has
with artists that included DMX, Whitney Houston and Beyonce.
Beatz has also released his own albums, including "One Man Band," which was co-produced with Snoop Dogg, Lil Wayne and Jadakiss.
Please fill in your e-mail so we can share with you our top stories!