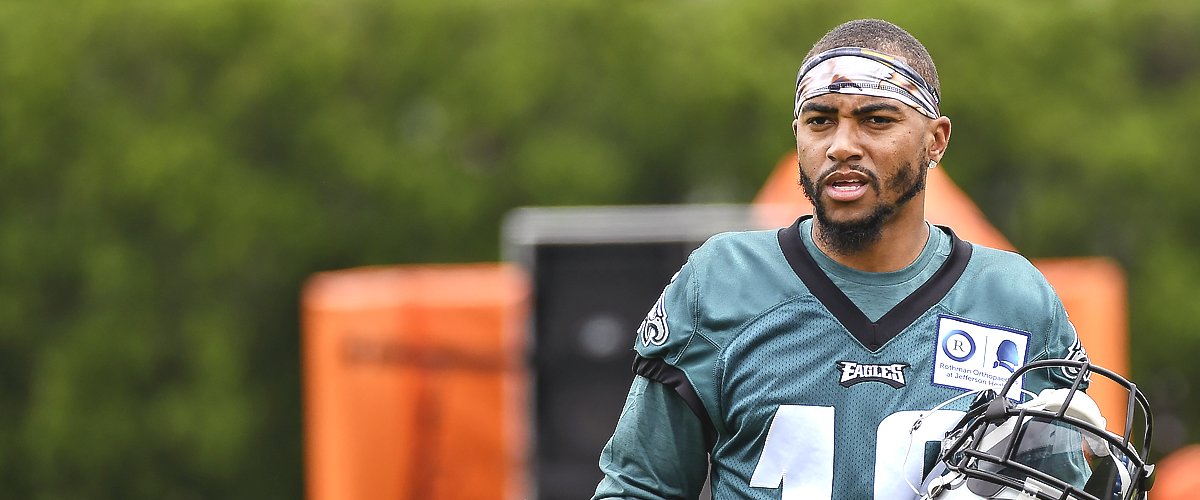 Getty images
Kayla Phillips Is DeSean Jackson's Gorgeous Girlfriend and Baby Mama — Meet Her
Kayla Phillips is football star DeSean Jackson's girlfriend and mother of his son two sons, DeSean Jr. and Jacey.
Stunning Instagram personality Kayla Phillips is the long-time girlfriend of Philadelphia Eagles wide receiver DeSean Jackson and the mother of his sons DeSean Jr. and Jacey.
The couple met six years ago, and their love story started with an exchange of messages on social media. They never imagined that in less than a year, they would be announcing they were expecting a baby.
Fatherhood is especially poignant for Jackson, who lost his own beloved father Bill to pancreatic cancer in 2009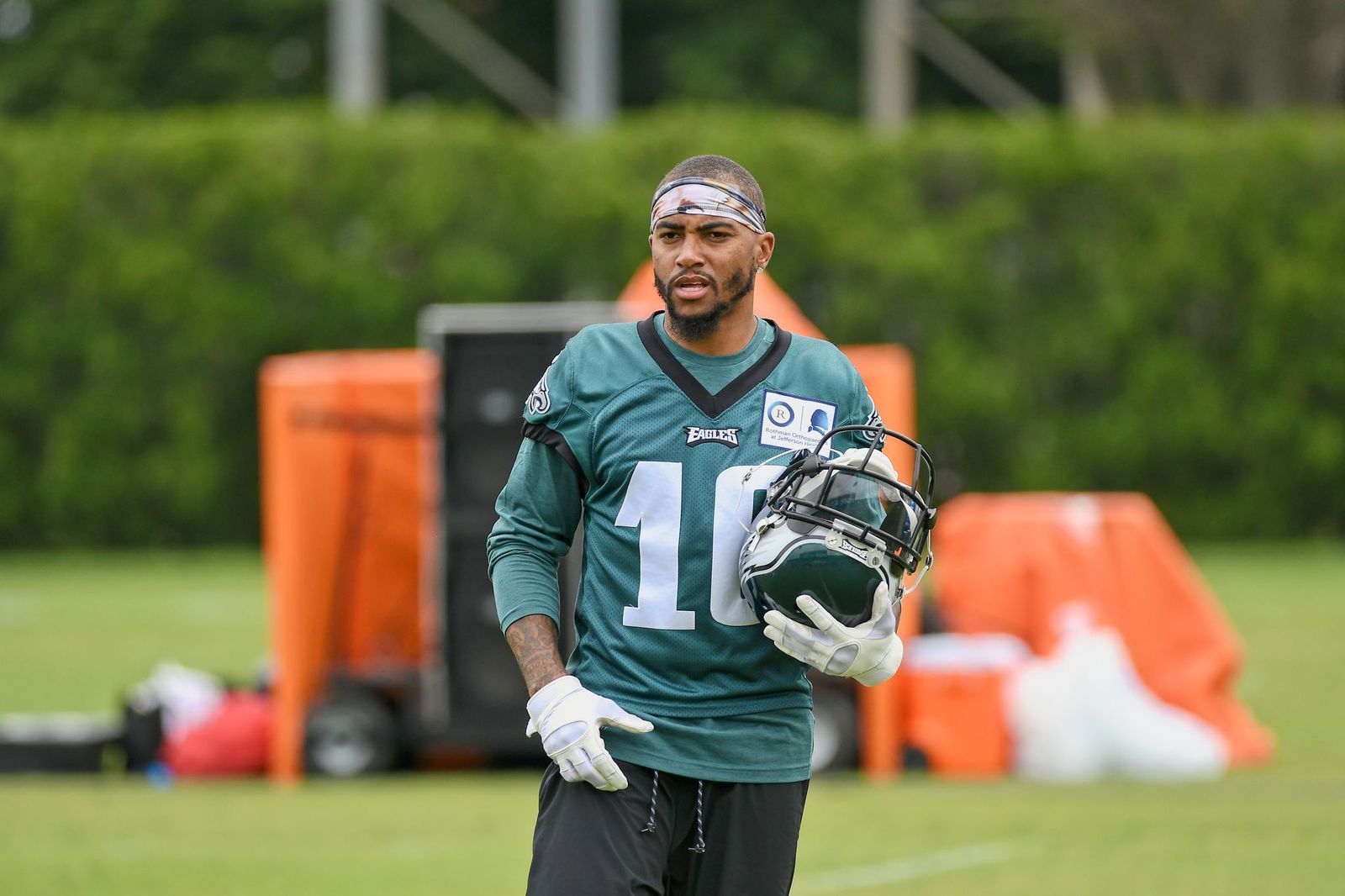 DeSean Jackson at the Eagles OTA in May 2019 in Philadelphia | Source: Getty Images
MEETING KAYLA PHILLIPS
Phillips is a model and an Instagram celebrity with over 850,000 followers on Instagram, and the doting mother of three sons, the two youngest of which she shares with Jackson.
At the time they met, Jackson and his family starred in a reality show, "DeSean Jackson: Home Team," and when the player announced the pregnancy and brought his girlfriend home to meet his family, the indiscreet cameras captured a less than enthusiastic welcome for Phillips.
MEETING THE FAMILY
Even though the actual meeting was behind closed doors, Jackson's mother Gayle made her opinion clear by advising her son to get a DNA test done. She pointed out that there were women who made a career out of finding and exploiting wealthy men.
Gayle wasn't the only member of the Jackson family to express veiled disapproval of Phillips' presence in Jackson's life. His sister and assistant A'Dreea commented:
"The wrong woman in his face could be disastrous."
DISSED BY HER EX
One more voice was added to the Jackson family's clamor of disapproval: Phillips' ex-boyfriend, and the father of her son Tru, Omyn Newkirk. Newkirk, who had met Phillips in high school when he was a promising football player, and she was a cheerleader, said:
"She's a money-hungry female who'll probably do anything (...) to be part of someone with a little bit of money."
WELCOMING BABY DESEAN
Despite the wave of disapproval, Jackson stood by Phillips, and in July 2015, the couple hosted a sports-themed baby shower for their baby. On October 26, 2015, Jackson and Phillips happily announced the arrival of DeSean Jr. on Instagram. Then in 2018, the couple welcomed their second son together, Jacey.
Five years after they started dating, the couple is closer than ever and devoted to raising their three boys together. Both Phillips and Jackson frequently share adorable snaps of the boys on their Instagram accounts. Tru, now 10, is also a keen football player.
BEING A FATHER
Fatherhood is especially poignant for Jackson, who lost his own beloved father Bill to pancreatic cancer in 2009. Since then, Jackson has worked to raise awareness about this silent killer that affects over 50,000 people every year.
The player created the DeSean Jackson Foundation For Pancreatic Cancer, which helps to fund research into the disease that claimed the lives of 39,000 of the 47,000 people diagnosed the year Bill Jackson died. Even though pancreatic cancer represents 3% of all cancers, it also racks up 7% of cancer deaths -- a frightening statistic.
DESEAN JACKSON AND THE PHILADELPHIA EAGLES
Jackson started his career in the Philadelphia Eagles in 2008, where he quickly made his mark as an unstoppable wide receiver. Unfortunately, he also acquired a reputation as a "diva."
In 2014, Jackson signed a $24 million contract with the Washington Redskins. Then, in 2017, he signed a three-year contract with the Tampa Bay Buccaneers for $33.5 million.
But as they say, home is where the heart is, and a now more mature Jackson returned to the Eagles in 2019 with a $27.6 million three-year contract, plus a $7 million signing bonus.
Twelve years after his debut with the Eagles, Jackson is back wowing the fans at Lincoln Financial Field, as fast as ever, but now with the added advantage of experience and maturity.
Please fill in your e-mail so we can share with you our top stories!