Tamera Mowry's Husband Adam Says Their Kitchen Turned into a Flower Shop after His Wife's Birthday
Adam Housley recently took to Instagram where he shared a video of flowers that his wife, Tamera Mowry, got for her recent birthday celebration.
Tamera Mowry recently turned forty-two, and this was followed by an outpour of love and gifts from fans and followers.
Taking to Instagram, Mowry's husband, Adam Housely, gave fans a glimpse of some of the flowers his wife received on her birthday.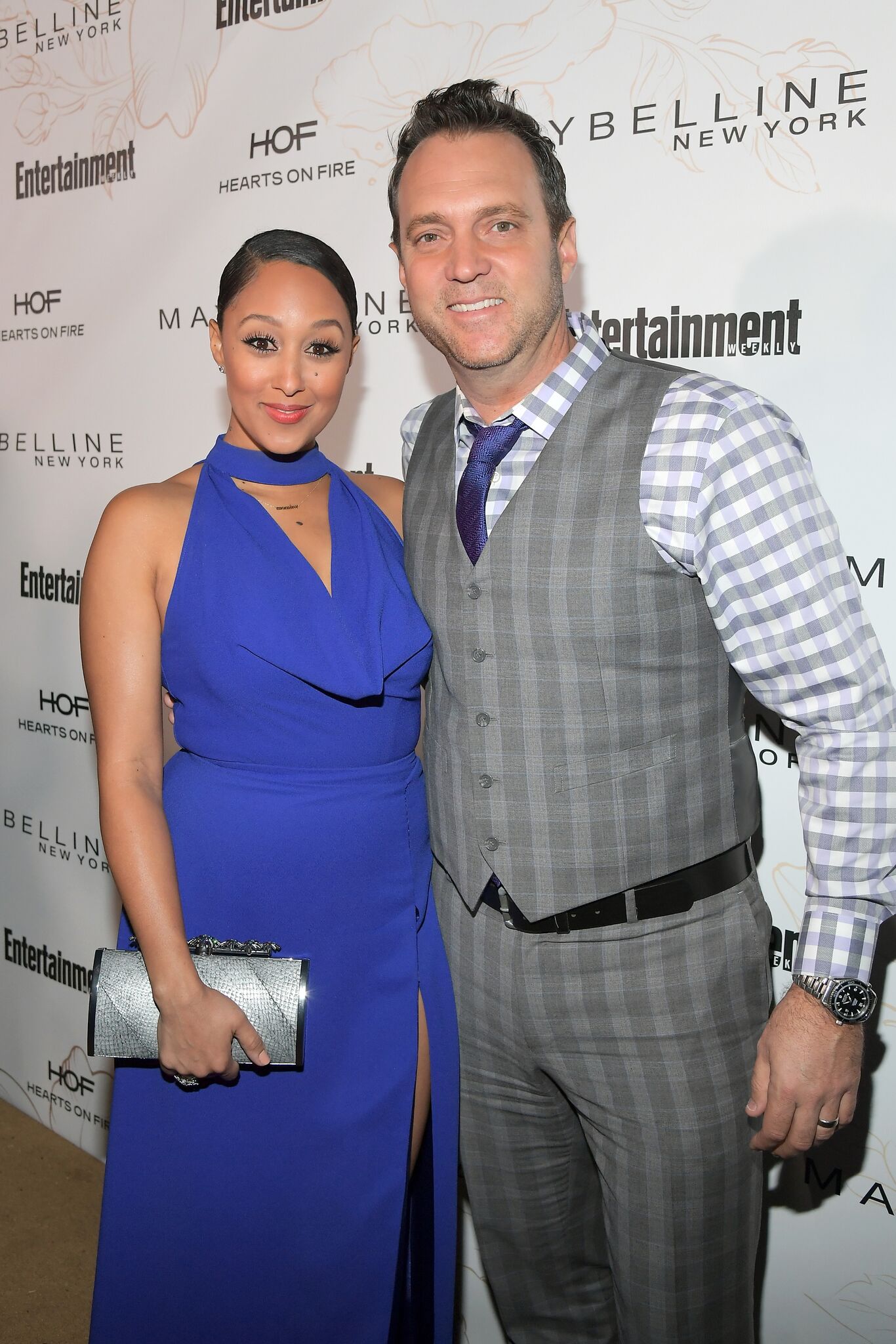 During a live video that was later shared on his Instagram feed, Housley explained that he was showing only a few bouquets that had been sent to Tamera.
Housley also jokingly explained that the flowers had caused them to rename their kitchen, which he addressed as the "Flower Shop." 
Tamera's birthday also doubled as the birthday of her twin sister, Tia Mowry, and the duo celebrated each other with sweet birthday tributes.
Sharing a throwback picture of herself with Tia, Tamera sweetly wrote, "Sissy!!!! My twinie twin. Ride or die since birth. Happy birthday!!!!."
Last year, Tamera opened up about how she and Tia had to go through sibling therapy.
In a similar post, Tia also shared a series of throwback while adding, "#happybirthday to my womb mate @tameramowrytwo... We have experienced so many #milestones together..."
Tia went on by recollecting some of their favorite memories while also expressing her love for her sister. She continued and added:
"We traveled the world to together, and unfortunately, we also experienced #grief together…. Love you, sis! Love you, my #twin."
Earlier in April, the siblings also took to Instagram, where they dedicated sweet posts to each other with Tamera commenting, "My heart for life!" on her sister's post.
Amid the COVID-19 pandemic, the Mowry twins have been quarantining in their separate homes, but this hasn't stopped them from showing off their timeless natural beauty.
While Tia showed off her grey strand in a fro, Tamera also showed off her greys with her hair pulled back. Although the Mowry twins currently share a great bond, they have not always had a great sibling relationship. 
Last year, Tamera opened up about how they had to go through sibling therapy, where they learned how to communicate effectively with one another. 
According to her, the therapy helped them understand each other's differences, which ultimately fostered the bond between them. Today, Tia and Tamera understand each other better, and they remain the best of friends!