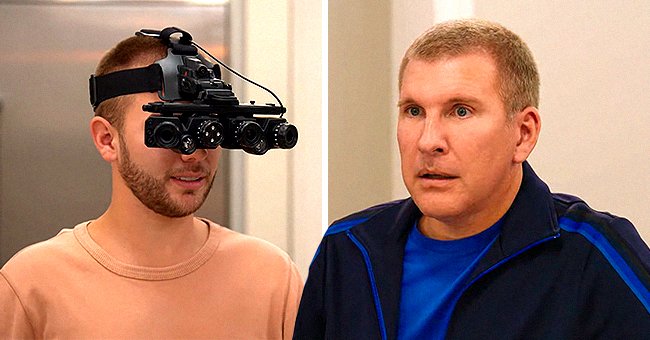 YouTube/Chrisley Knows Best
See What Chase and Nanny Faye Chrisley Brought Home from the Mall in New Season Trailer

"Chrisley Knows Best" stars Chase Chrisley, and his grandma, Nanny Faye, brag over the things they purchased from a mall, in a 1-minute clip on YouTube.
A recent post showed Chase, 23, with his dad's mom, Faye, going through their purchases. Faye brought out a magic body massage machine and seemed thrilled as she showed it off to her grandson.
She kept on showing him how she intends to use it on different parts of her body. Her son, Todd, soon walked in and tried to understand what was going on.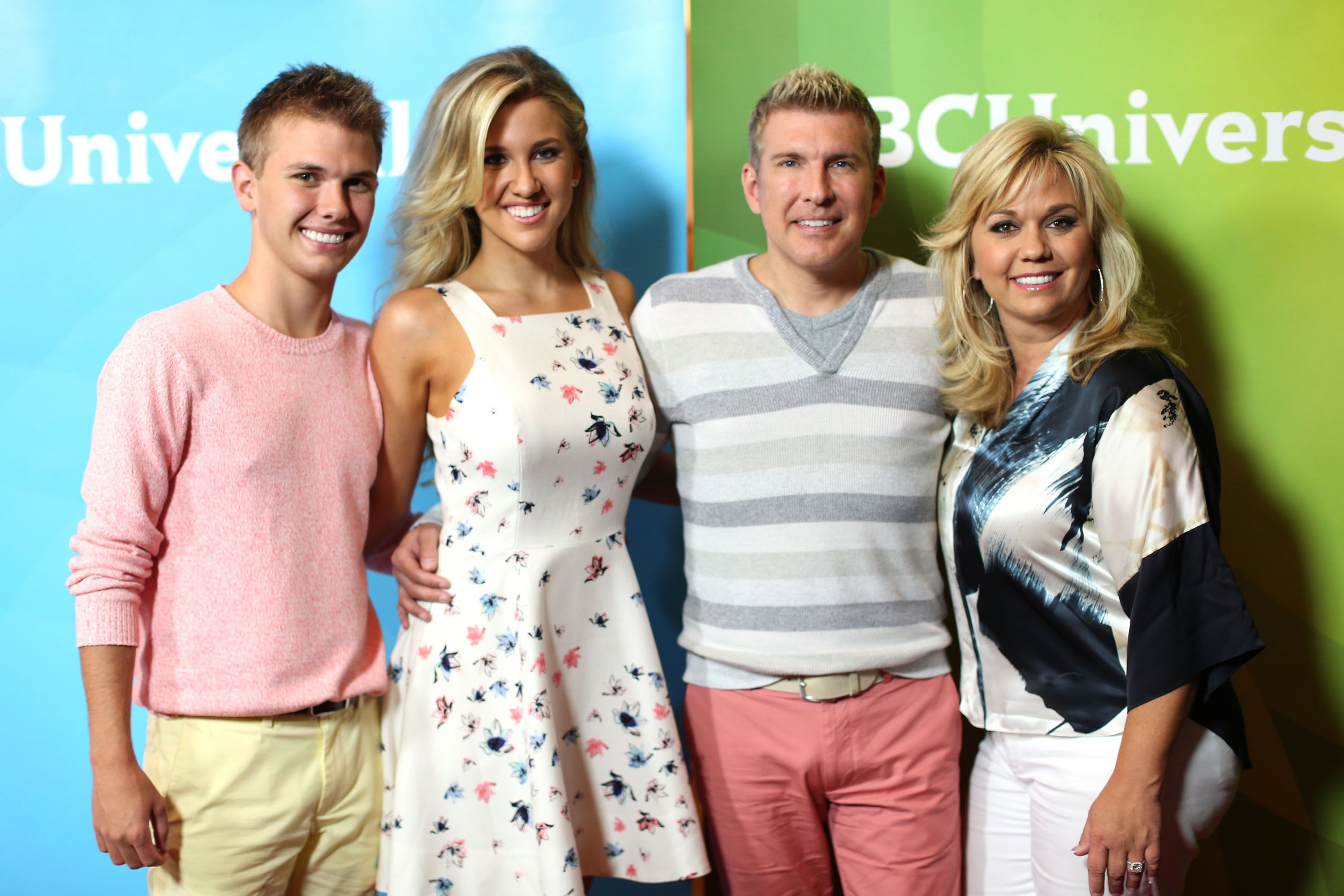 Chase Chrisley, Savannah Chrisley, Todd Chrisley and Julie Chrisley at NBCUniversal's 2014 Summer TCA Tour on July 14, 2014 | Photo: Getty Images
Chase kept on shaking his head to signal his dad that he was not part of grandma's purchase ideas. However, in no time, the youngest Chrisley began to flaunt his item, a night vision goggles.
Faye test ran the goggles and found it impressive. Her son immediately declared that the duo would never go shopping again. He said:
"The two of you are never going to the mall again."
The newest season of the reality show is filled with further details of the various family members of the Chrisley clan, from Savannah to Julie, Grayson, and Chloe.
It detailed Todd's daughter, Savannah, as she puts a hold on her dad's dream wedding plans. The young adult got engaged recently by her boyfriend of one year, Nic Kerdiles.
The family has been through a series of ups and downs after facing charges of bank and wire fraud, and tax evasion.
The Chrisley patriarch also displayed some jealousy as his wife's hunky built badminton trainer makes him a bit uneasy with the relationship between his woman, Julie, and the instructor.
One exciting episode that keeps fans asking for more was shown last year in November when Chase and Todd retrieved Faye from a community full of nudists.
She was not naked but admitted to enjoying the hang out with her friend, Susan, who encouraged her to be in that particular community when lots of the residents were out.
The family has been through a series of ups and downs after facing charges of bank and wire fraud, and tax evasion which they alluded to allegations made by a former worker.
They have however managed to pull through and are showing their fans their recent engagements despite the lawsuit saga.
Please fill in your e-mail so we can share with you our top stories!