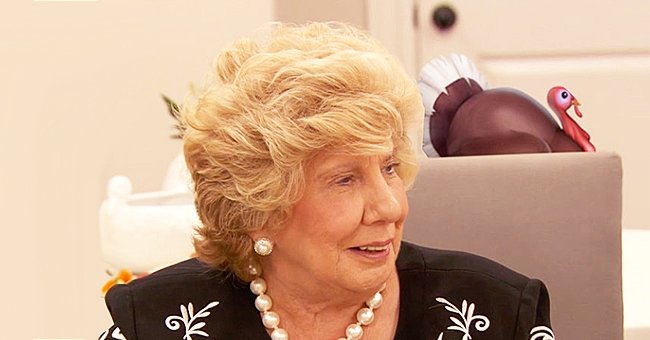 instagram.com/chrisley_usa
Discover What Nanny Faye Chrisley Plans to Do in a New Season Promo (Video)
With the new season of "Chrisley Knows Best" beginning tomorrow, Nanny Faye Chrisley has lofty ambitions of her own, as seen in a promo video for the reality series.
Nanny Faye Chrisley, 75, shared a promo clip of the new season of "Chrisley Knows Best" with her fans on Instagram that showed that the 75-year-old is out on a mission.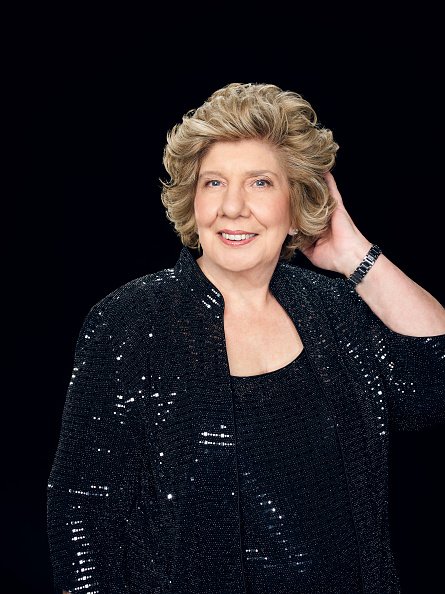 Nanny Faye Chrisley during the season 6 of "Chrisley Knows Best." | Photo: Getty Images
In the clip, Nanny Faye could be heard saying that the higher the number of people she recruits, the more she would go up.
Another part of the clip showed her daughter-in-law, Julie Chrisley, saying that it sounded like a pyramid scheme to her, with Nanny Faye replying, "You might be right, but I'm gonna climb that [expletive] to the top."
The video began with Nanny Faye standing on a podium and waving, with the question, "Bet on Faye. Is she USA's Favorite Chrisley?" In her caption to the post, Nanny Faye seemed to agree that she is, writing:
"Nanny deserves her spot on the top."
Fans of "Chrisley Knows Best" look like they are in for so much fun in the upcoming eighth season of the series if the new season trailer is anything to go by.
In the new trailer, fans saw Todd Chrisley getting the shock of his life when his mom, Nanny Faye, told him she was planning a threesome for a wake, causing him to cringe.
The family had their fair share of drama off the camera after Todd and Julie were indicted on multiple criminal charges .
The new season will premiere on Thursday, July 9, and it is coming after a chaotic year for the Chrisleys; they have been accused of tax evasion, tax fraud, and blackmail, as well as surviving a COVID-19 scare.
"Chrisley Knows Best" follows Todd Chrisley, a real estate mogul, who is based in Nashville, his wife, Julie, their children, Chase, Savannah, and Grayson, and granddaughter, Chloe, not to forget grandma, Nanny Faye.
The USA Network, on their website, said that the chaos in the Chrisley family would be at an all-time high in the new season, which fans would be glad to hear.
The family has also had their fair share of drama off the camera. Todd and Julie were indicted on multiple charges of tax evasion, conspiracy, bank fraud, and wire fraud by the federal government, though they have maintained innocence.
Lindsie, Todd's estranged daughter, also accused him and Chase of blackmailing her over a sex tape because they wanted her to lie about an incident, claims the real estate mogul also denied.
Todd Chrisley also contracted COVID-19 in April. The reality star revealed he had never been as sick as he was during his battle with the virus. Despite these challenges, the family remained cheerful through all of it, and celebrated each other,
This was seen in September 2019, when amid the tax evasion scandal rocking him and his wife, Todd celebrated the birthday of his darling mother, posting a lengthy tribute to her on social media.
Please fill in your e-mail so we can share with you our top stories!