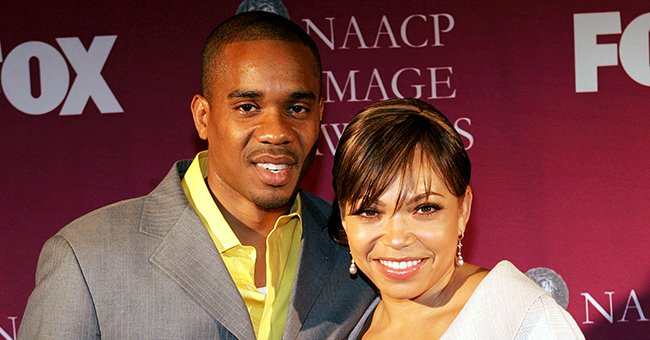 GettyImages
Tisha Campbell Shares Pic of Her Growing Sons – See Fan Reactions on How Her Eldest Looks like Ex Duane Martin
Actress and singer Tisha Campbell's first son, Xen, shares a striking resemblance to his father, Duane Martin, based on public opinion in the singer's comment section on Instagram.
The mother of two recently uploaded a photo of her growing boys with the oldest's hand wrapped around his brother.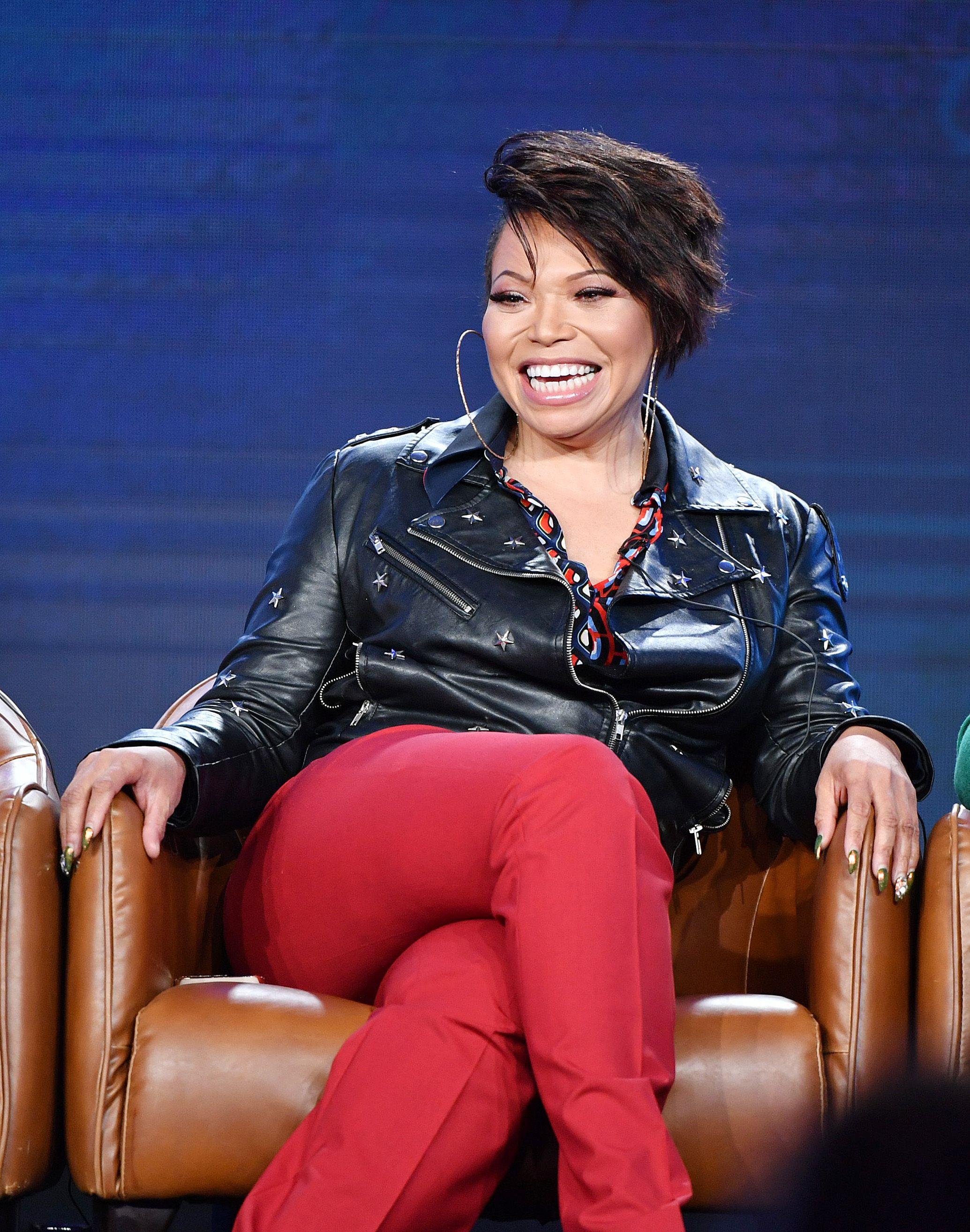 Tisha Campbell spoke during the Fox segment of the 2020 Winter TCA Press Tour at The Langham Huntington, Pasadena on January 07, 2020 in Pasadena, California | Photo: Getty Images
In the comment section, her fans quickly point out the uncanny resemblance between her first son and his father. One fan sparked up the conversation saying, "Lawd [sic] the oldest looks just like his daddy." While some agreed with the observation, others added that he shared similar facial features with his mom.
Campbell also published a children's book titlied, "My Brother Doesn't Want to Play," to teach children how to cope with a special needs sibling.
Xen, who is the subject of a semblance argument on his mother's Instagram, recently got admitted into college. According to Madamnoire, Tisha had shared the fantastic news on her Instagram page.
The feat is a big win for the family because the teenager lives with an autism spectrum disorder. The "Martin" star's post showed her excitement at the prospect of her son leading a regular life irrespective of his condition.
She revealed that it was always a dream of his to attend college to study zoology since he was a little boy, and he worked hard towards achieving it.
The outlet added that the testimony was inspiring to other parents with special needs children, including fellow actress Sherri Shepherd who has a 14-year-old with developmental delays.
The "My Wife and Kids" actress has been very open about being the parent of a child with autism. In 2011 in an exclusive interview with Essence, she talked about the non-profit organization she co-founded with four other mothers of autistic children.
Together, they produced a short film named after their NGO, "Colored My Mind." It was screened at the MegaFest International Faith and Film Festival.
Campbell also published a children's book titled, "My Brother Doesn't Want to Play," to teach children how to cope with a special needs sibling. In March, her co-hosts on "The Real" celebrated her son's admission into college, and she was quite emotional when she talked about her sons.
Tisha revealed a conversation between her sons that made her heart swell with pride, knowing that her boys appreciate all of her efforts in raising them.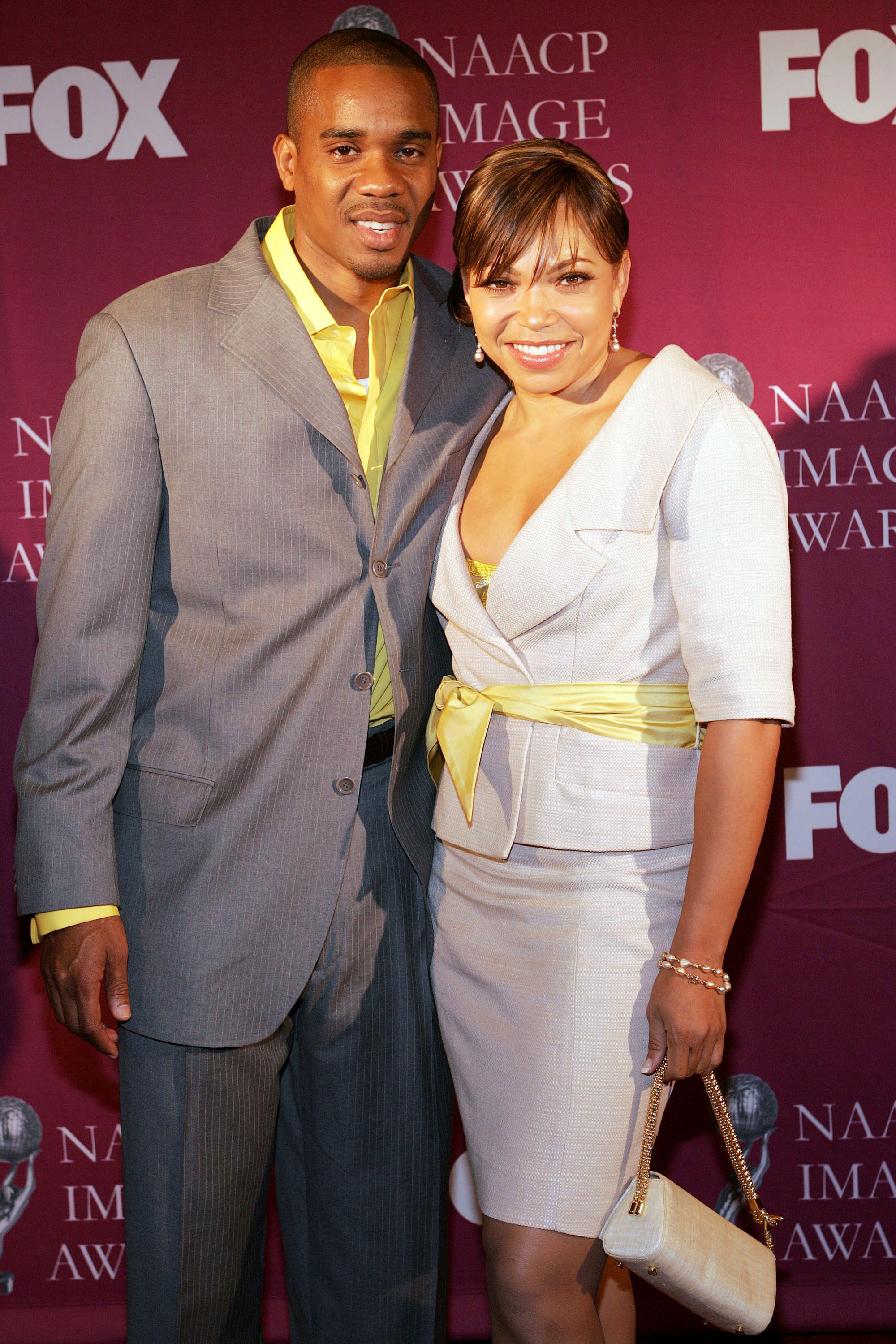 Actor/Co-host Duane Martin and actress/Co-host Tisha Campbell Martin at the 36th Annual NAACP Image Awards Luncheon at the Beverly Hilton Hotel on March 5, 2005 | Photo: Getty Images
As reported by People magazine, the actress and her ex-husband Duane Martin welcomed their second son Ezekiel in September 2009. The proud mom was 40 at the time her baby boy joined his eight-year-old brother.
In another piece, the magazine reported Tisha and Duane's divorce in 2018 after almost 30 years together. While the main reason for the split is unknown, the outlet recounted that the former couple had faced a few struggles in their marriage but weathered them as a team.
Please fill in your e-mail so we can share with you our top stories!