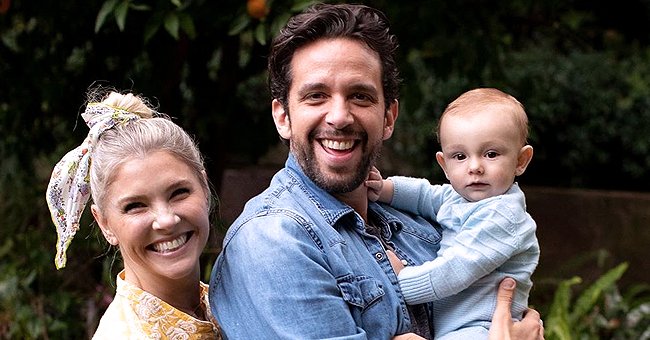 instagram.com/amandakloots
See Nick Cordero's Son Elvis Watch a Video of Him Shared by Amanda Kloots
Amanda Kloots' husband, Nick Cordero, 41, might be gone but he's definitely not forgotten. In a recent post, the fitness instructor shared a video of their son watching clips featuring Cordero.
Kloots is making sure Cordero's memory lives on as she mourns his death. The Broadway star passed away on July 5, 2020, after struggling with complications from the novel coronavirus disease.
On Thursday, she took to her Instagram Stories to share a heartbreaking video of their son Elvis Eduardo, 13-months-old. The footage showed the little toddler watching videos featuring his late father.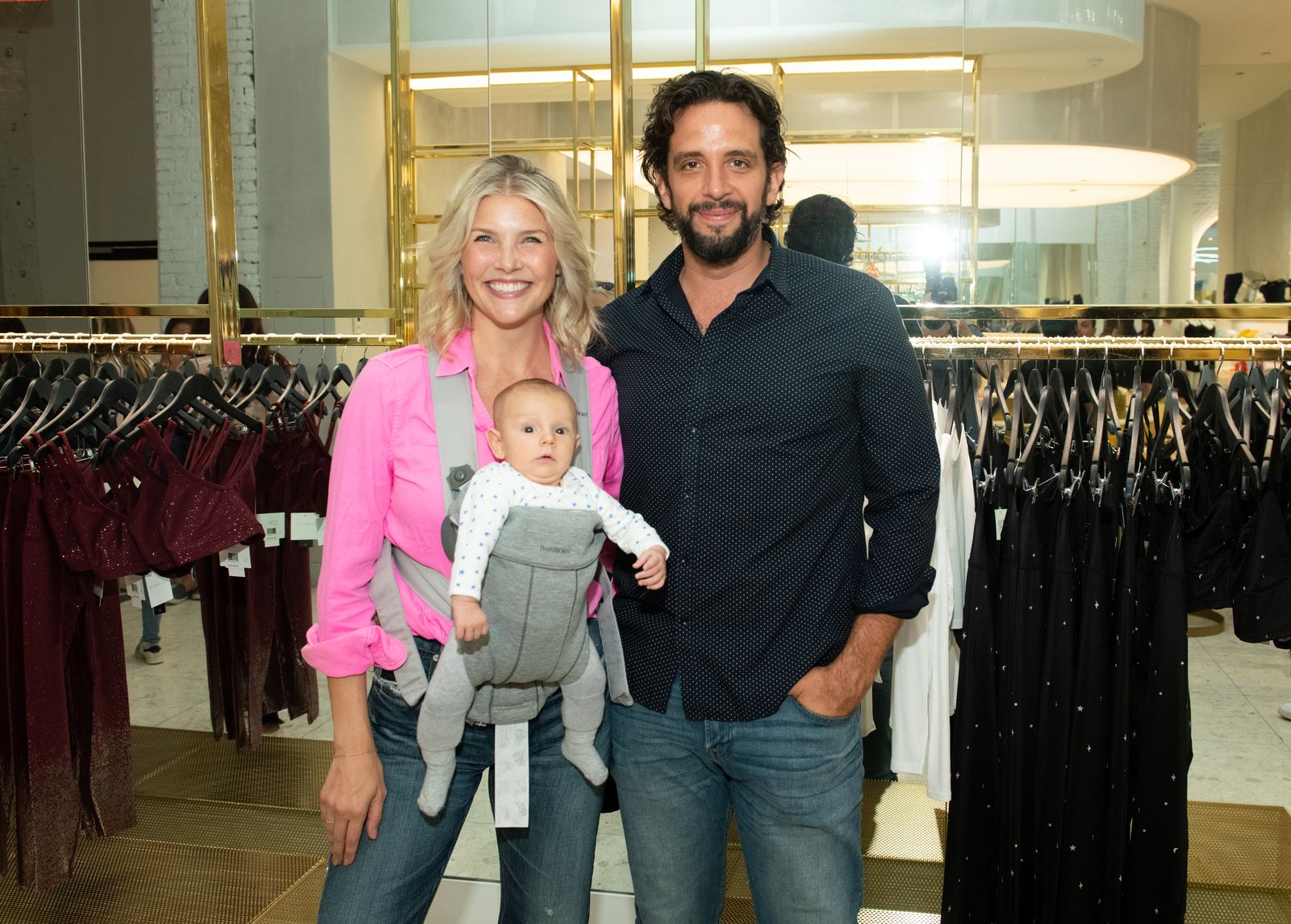 Amanda Kloots, Nick, and Elvis Cordero at the Beyond Yoga x Amanda Kloots Collaboration launch event on August 27, 2019 in New York City | Photo: Noam Galai/Getty Images
"ELVIS WATCHING NICK"
The boy sat on what appeared to be a bed and laughed and smiled as the footage played on a cellphone. In the background, Kloots was heard asking the little boy if he could give his father a kiss.
She captioned the post writing: "Elvis watching Nick," with several red heart emoticons underneath. In the same Instagram Story reel, the fitness trainer shared a recording of herself.
ELVIS KISSES DAD'S FACE
She shared how Elvis leaned into the phone to kiss the video of his father. Kloots explained that she didn't have the footage of the sweet moment because she hadn't expected it to happen.
She shared how she continued playing the clip for her son who kept kissing the screen and his father. The Broadway actor's widow confessed how the tender moment melted her heart.
RECOGNIZING HIS FATHER
She admitted that she felt the little toddler still recognized his father. Cordero passed away over the weekend after being at the Cedars-Sinai Medical Center for more than three months.
NICK WAS SPECIAL
On Wednesday, Kloots opened up about losing her husband in an interview. She revealed how he had been "a very special man," and that "He was everyone's friend."
REMINISCING ABOUT THE GOOD TIMES
The fitness instructor recalled how they'd challenged each other to grow and loved singing and dancing. She shared how watching him do the simplest of things left her smiling.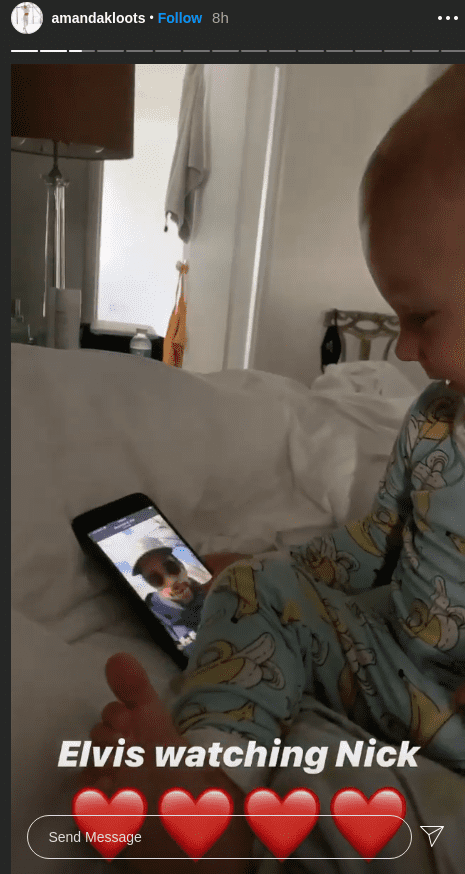 Elvis Cordero watching a video of his late father Nick Cordero on July 9, 2020 | Photo: Instgram Story/amandakloots
WHERE THE COUPLE MET
Kloots met Cordero in 2014 while working on "Bullets Over Broadway." At the time, the fitness instructor was still married to her first husband whom she went on to divorce.
She and Cordero quickly fell for each other and they went on to get married.
Please fill in your e-mail so we can share with you our top stories!