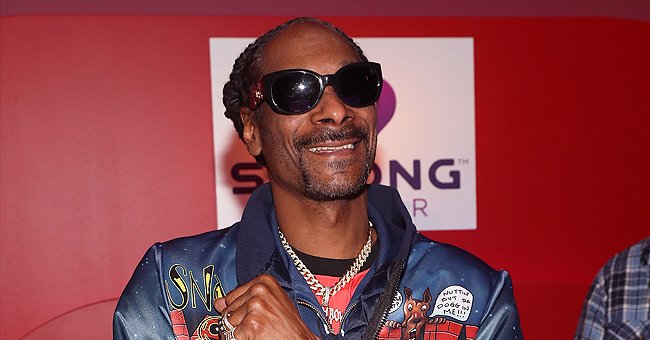 Getty Images
Check Out How Snoop Dogg and His Friends Looked in 1989 in a Cool Throwback Post
Snoop Dogg has shared a seriously cool throwback of himself and his friends as much younger men on his Instagram. Check it out now.
Snoop Dogg has graced his fans with a seriously cool throwback of himself and some friends as much younger men.
The rapper shared the photo on his Instagram, showing himself and four other men captioning it, "Me and My Guys."
Snoop Dogg, who was first discovered in the early 90s by Dr. Dre, has become one of the industry's most respected and well-known artists, so it's great to get some glimpses of his early days.
Snoop, who had been involved in gangs, opened up about the moment he almost got rapper Nas shot when the Nas unknowingly found himself wearing the wrong color in an area full of gang activity. He told him,
"Look, next time you ride here's my number. You've got to call me first man. You can't jump out."
The pair are still friends and have collaborated on a few songs, and the two artists can now joke about the incident.
However, Snoop, who was affiliated with the gang the Crips in the 90s, has had a few brushes with the law, including a conviction for cocaine possession, gun possession as well as being acquitted of murder charges.
The rapper attributed the win to Dr. Dre, who produced the album.
As he released his first album "Doggystyle," Snoop saw success after the record climbed its way to the top 200 charts and the top of the Billboards hip-hop chart.
The rapper attributed the win to Dr. Dre, who produced the album and put a largely unknown rapper on the map. The pair are still close today with "Cypress Hill" B-Real saying,
"I think Dr. Dre gave Snoop a sound that would resonate in the minds of hip-hop fans for generations. It made Snoop an icon."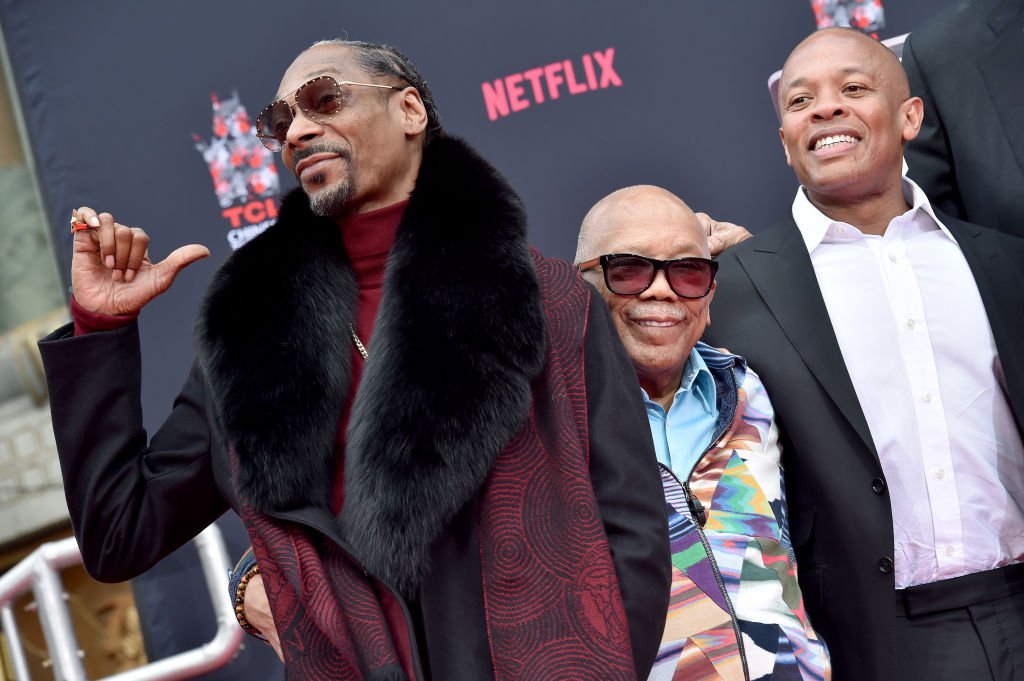 Snoop Dogg, Quincy Jones and Dr. Dre attend the Hand and Footprint Ceremony honoring Quincy Jones| Photo: Getty Images
In addition to hip-hop, Snoop has also appeared in a number of movies, including "Starsky and Hutch," "Training Day," and "The Wash."
He also had his own "E!" reality tv show featuring his entire family and even appeared as part of a "Comedy Central" roast of Donald Trump.
In addition to conquering the hip-hop world, the rapper also invested in a cannabis business, becoming the first A-list celebrity to launch a cannabis line.
Started in 2015, "Leafs By Snoop" has become a respected cannabis line. He also launched a new digital-media venture called Merry Jane, focusing on the marijuana news.
Please fill in your e-mail so we can share with you our top stories!