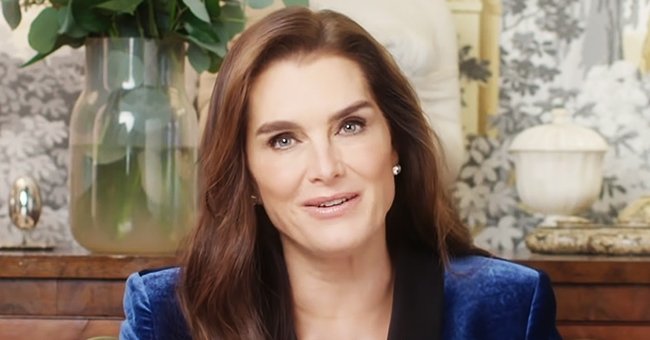 youtube.com/Vogue
Brooke Shields, 55, Reveals She Works Really Hard to Get Her Incredible Swimsuit Body
Brooke Shields can not take the easy way out when it comes to looking good. The actress revealed that she has always needed to put in hard work to get her toned figure.
Brooke Shields has always been known for both her facial and bodily beauty. But in a July segment of "The Moms" on YouTube, "The Blue Lagoon" actress made it clear that she works hard to look this good.
The 55-year-old still stuns fans with her bikini shots on social media. Yet not many might realize that Shields has had challenges with her figure since her early acting days. The clip is found below.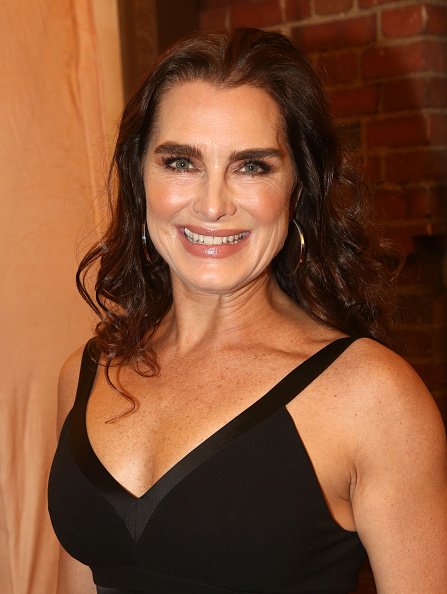 Brooke Shields at The Belasco Theatre on March 5, 2020 in New York City. | Photo: Getty Images
SHIELDS ALWAYS WORKED HARD TO STAY FIT
Shields said: "I was never skinny. I was never considered the skinny one. I've got man hands, and man hands are great. I have a very strong bone structure and I'm a strong person."
The "Endless Love" star noted that she didn't have natural thinness unlike the other models in the 70s and 80s. She looked to her strength to stand out. She explained:
"I have to work really hard to be fit … I'm not a naturally ectomorphic person. I have to really work my [expletive] off, but I'm stronger and healthier, and now I don't feel like I have to hide as much."
GETTING PHYSICAL TO HELP AMID QUARANTINE
Ectomorphic refers to lean body types with slight muscular mass and difficulty in building said muscle. For Shields, it was all about the goal rather than the journey when it came to exercising.
She admits that exercise was never something she enjoyed. It was just a goal she needed to reach to get the jobs she wanted. However, quarantine has changed her attitude towards working out.
At the start of March, Shields looked to meditation and honoring one's body through movement. Now, she's encouraging others to be more physical to help with quarantine and lockdowns.
BEAUTY SECRETS THAT AREN'T COMPLICATED
Her words follow a recent revelation and her secret to aging well in May. Speaking to Fox News, Shields revealed that simplicity is her key to youthful skin.
She explained: "My routine is very simple - keep your face clean and moisturized. I'm not good with six or seven steps with serums, layers, or anything else I need to add on top."
Shields further noted that she stays away from lanolin, petroleum, and harsh chemicals. She does do self-tanning sometimes when trying out swimsuits.
DETAILS ABOUT HER HUSBAND
Shields is currently home in lockdown with her tv producer husband Chris Henchy, 56, and their daughters Rowan, 17, and Grier, 14. The pair have enjoyed their union since April 2001.
He may not be a household name, but Henchy has seen success in his career as a writer and producer. His work initially took off in the 90s when he wrote for "The Larry Sanders Show."
He made a breakthrough in 2000 when he created and produced "Battery Park," starring Elizabeth Perkins and Henry Winkler. Other notable shows he worked on are "Entourage," "I'm With Her," and "Spin City."
FUN MOTHER-DAUGHTER BONDING
Shields' relationship with her husband is contested only by her relationship with her kids. In April, she shared a funny lip-syncing to a "Mamma Mia" movie track with daughter Rowan.
The mother-daughter duo sang to Abba's "Angel Eyes" while sporting white bathrobes and pink towels on their heads. They held wine glasses with a pink drink in their hands.
The pair was very synchronized in the final clip, but Rowan adorably broke down into giggles in another take. That triggered Shields also to start laughing and create a heartwarming moment.
Please fill in your e-mail so we can share with you our top stories!