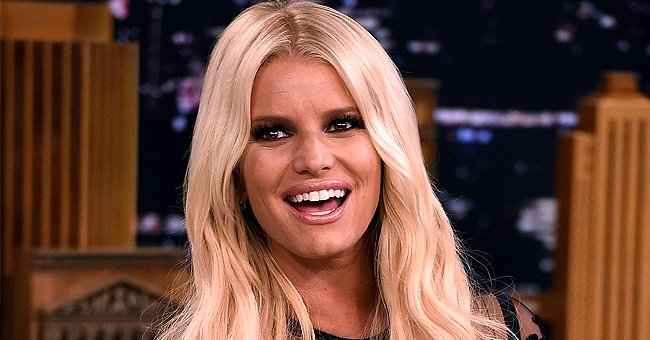 Getty Images
See Jessica Simpson Fit Into a Pair of Jeans She's Had for 14 Years on Her 40th Birthday

Jessica Simpson donned a 14-year-old pair of jeans as she prepared to turn 40 years old this week. The bottoms fit her snugly in her latest post.
On Thursday night, Jessica Simpson took to Instagram to share a weight loss update with fans that featured a throwback piece of clothing. The post came hours ahead of her 40th birthday.
The "With You" singer sported her signature blonde hair in the new photo, which appeared to be taken in her living room. The post, which is found below, has already garnered nearly 300k likes.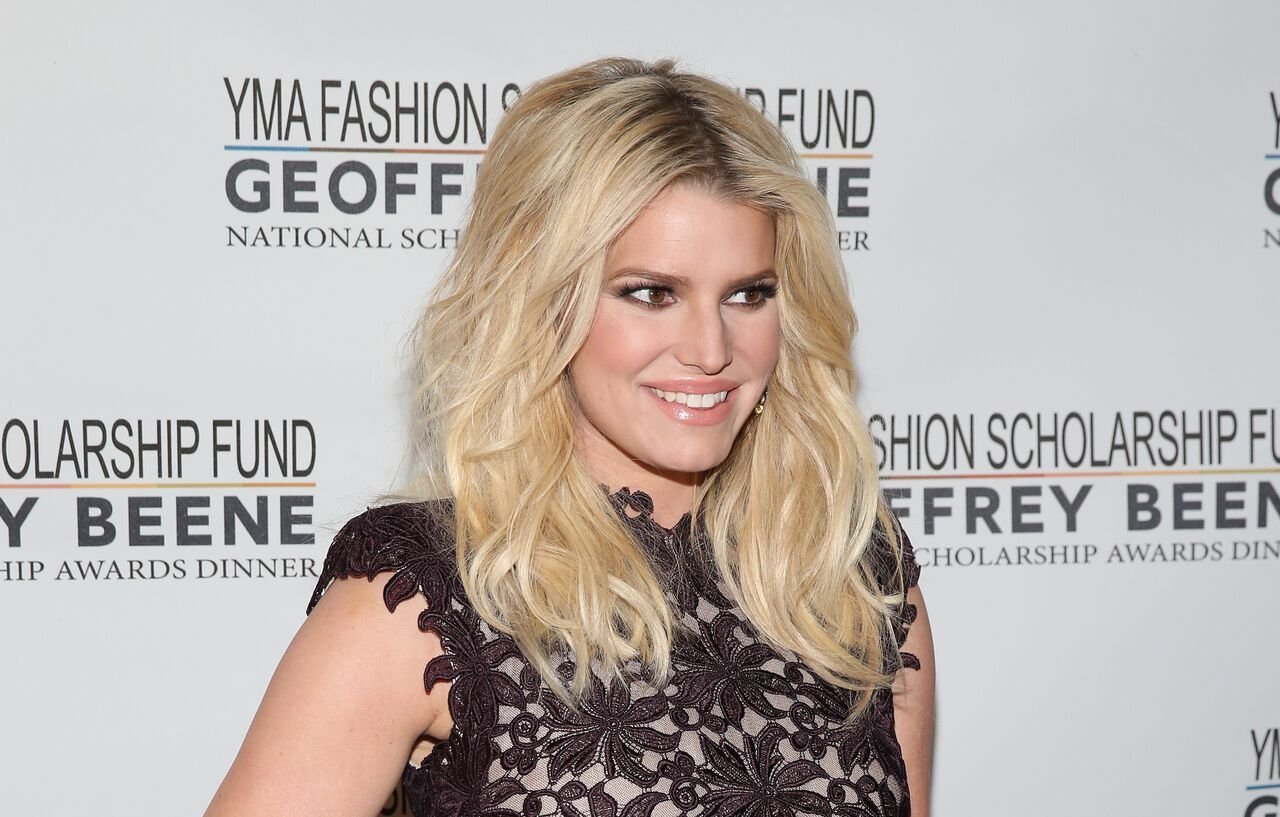 Actress, Singer, Fashion Entrepreneur Jessica Simpson attends YMA Fashion Scholarship Fund Geoffrey Beene National Scholarship Awards Gala at Marriott Marquis Hotel in New York City | Photo: Getty Images
ENTERING HER 40S WITH A PAIR OF TRUE RELIGIONS
In the caption, Simpson revealed that she's had the True Religion jeans for 14 years now. She added: "I figured that since I'm in the final hours of my 30's I'd give them another try, and hello 40, so nice to meet you."
The photo showed the singer wearing a black sweater with tie-dye print and a pair of ripped and faded blue jeans. Simpson's slender legs gave the lower part of the jeans a slightly baggy look.
The selfie photo earned Simpson lots of praise in the comment section. The post follows another recent farewell tribute to her 30s last month in which Simpson showed off a flowered bikini on the beach.
SAYING GOODBYE TO HER 30S IN JUNE
"YEE-HAW to my final days in my 30's," she captioned it. The "Dukes of Hazzard" star completed her outfit with a black cowboy hat with gold shapes on the crown.
Although she looked stunning, Simpson's birthday eve outfit was closer to her signature look. Ever since starring in the 2005 comedy, the singer has been known for her love of denim.
According to Hollywood Life, she's sported the look in interviews on "Good Morning America," "CBS This Morning," and at the 2008 Annual Country Thunder USA concert.
CELEBRATING HER SIXTH ANNIVERSARY WITH HUSBAND
Last week, Simpson celebrated another milestone with her husband, Eric Johnson. The singer enjoyed her sixth wedding anniversary with a heartwarming tribute on Instagram.
Our unity was written in God's sky of colliding stars," she began. The photo showed that she received a crystal butterfly from Johnson — her dream gift.
Simpson was previously married to fellow singer Nick Lachey from 2002 to 2006. She shares three kids with Johnson: Maxwell, eight, Ace, seven, and Birdie, one.
HOW JESSICA LOST BABY WEIGHT AFTER THIRD CHILD
Simpson's body has transformed over the years following her pregnancies. However, the singer managed to lose 100 pounds since giving birth to her third child in March 2019.
Simpson's trainer, Harley Pasternak, explained to Today how he helped her reach her fitness goals through exercise and a sensible diet. He also points to sleep as an essential factor.
Please fill in your e-mail so we can share with you our top stories!