Kelly Preston Dies — inside Her and John Travolta's 28-Year Marriage and Love Story
John Travolta and his children are mourning the passing of their beloved wife and mother, actress Kelly Preston.
Academy Award nominee John Travolta's wife of 28 years and mother of his 3 children, actress Kelly Preston passed away on July 12, 2020, at the age of 57.
Preston, best known for her roles in films like "Jerry Maguire," "Sky High," and "Gotti" was diagnosed with breast cancer two years ago, a diagnosis the family kept private.
Preston and Travolta were devastated, then horrified as a close friend, Obie Wilchcombe, a member of the Parliament of the Bahamas and two more men attempted to blackmail them over Jett's death.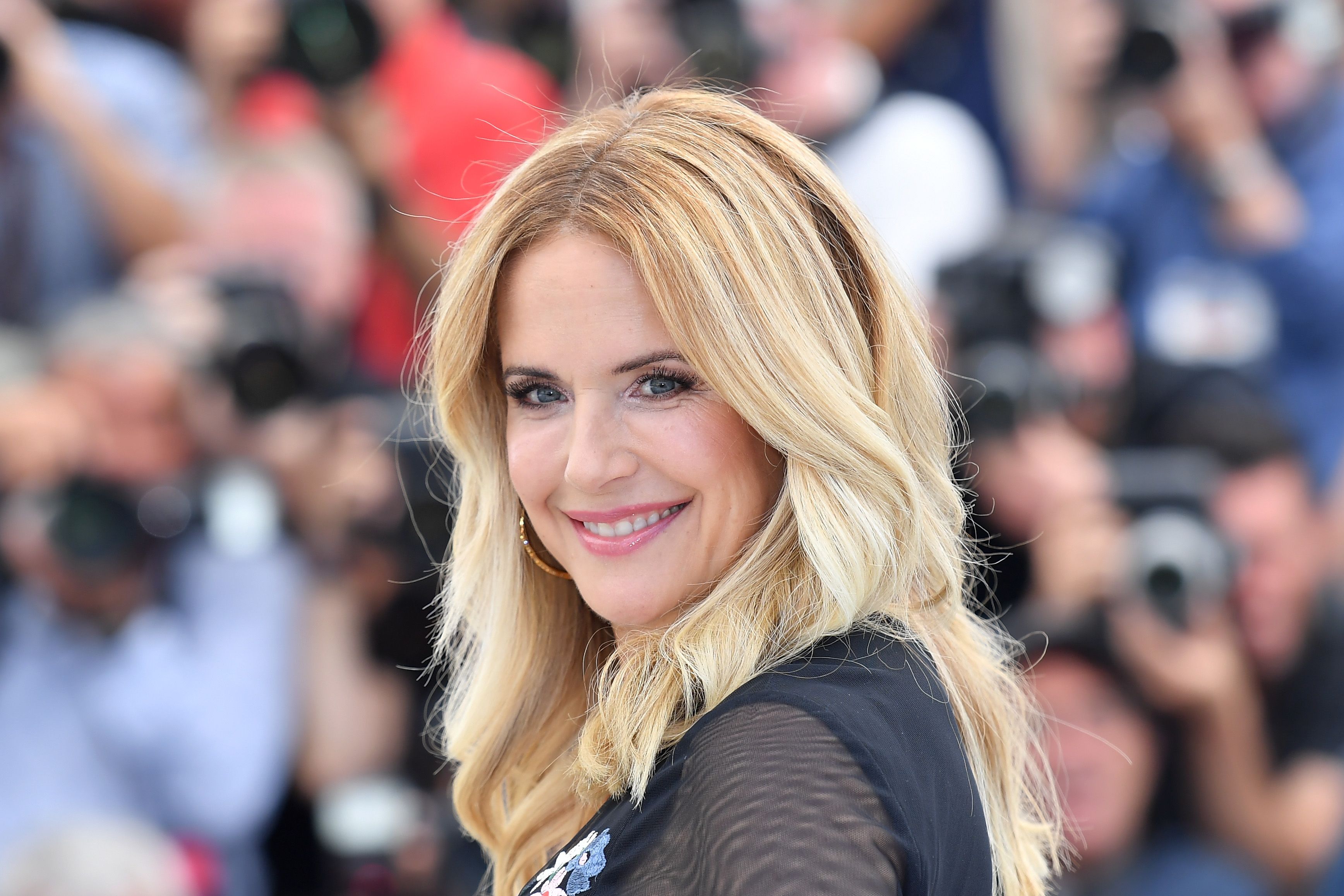 A FAMILY SECRET
For the last two years, unbeknownst to the public, Preston had been battling breast cancer for two years, the same disease that had claimed the life of Travolta's first love, Diana Hyland. 
It was in Preston's arms that Travolta had found love again, after the couple met in the late 80s during the making of "The Experts." At the time, the actress was still married to her first husband, actor Kevin Gage.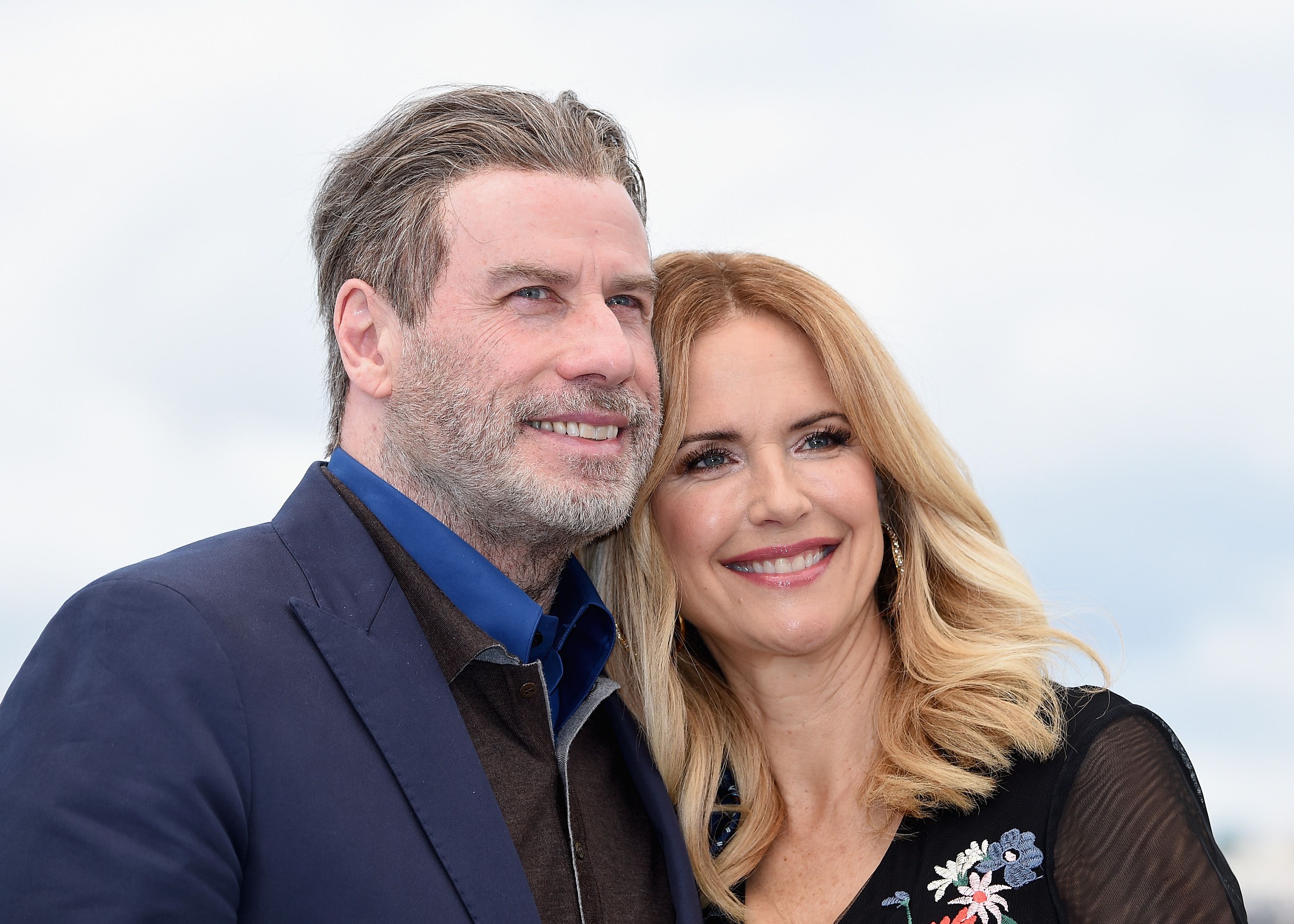 CAPTURING KELLY PRESTON'S HEART
Travolta admitted that, for him, it was love at first sight, but Preston started dating Hollywood heartthrob George Clooney after her divorce and then became involved with actor Charlie Sheen. It was when Preston called off her engagement to Sheen that Travolta grabbed his chance.
A ROMANTIC PROPOSAL
Travolta and Preston started dating in 1990, and the actor took her to Gstaad, Switzerland for a New Year's Eve getaway.
It was there that the actor went down on one knee in time-honored tradition and proposed, presenting Preston with a dazzling yellow and white diamond ring.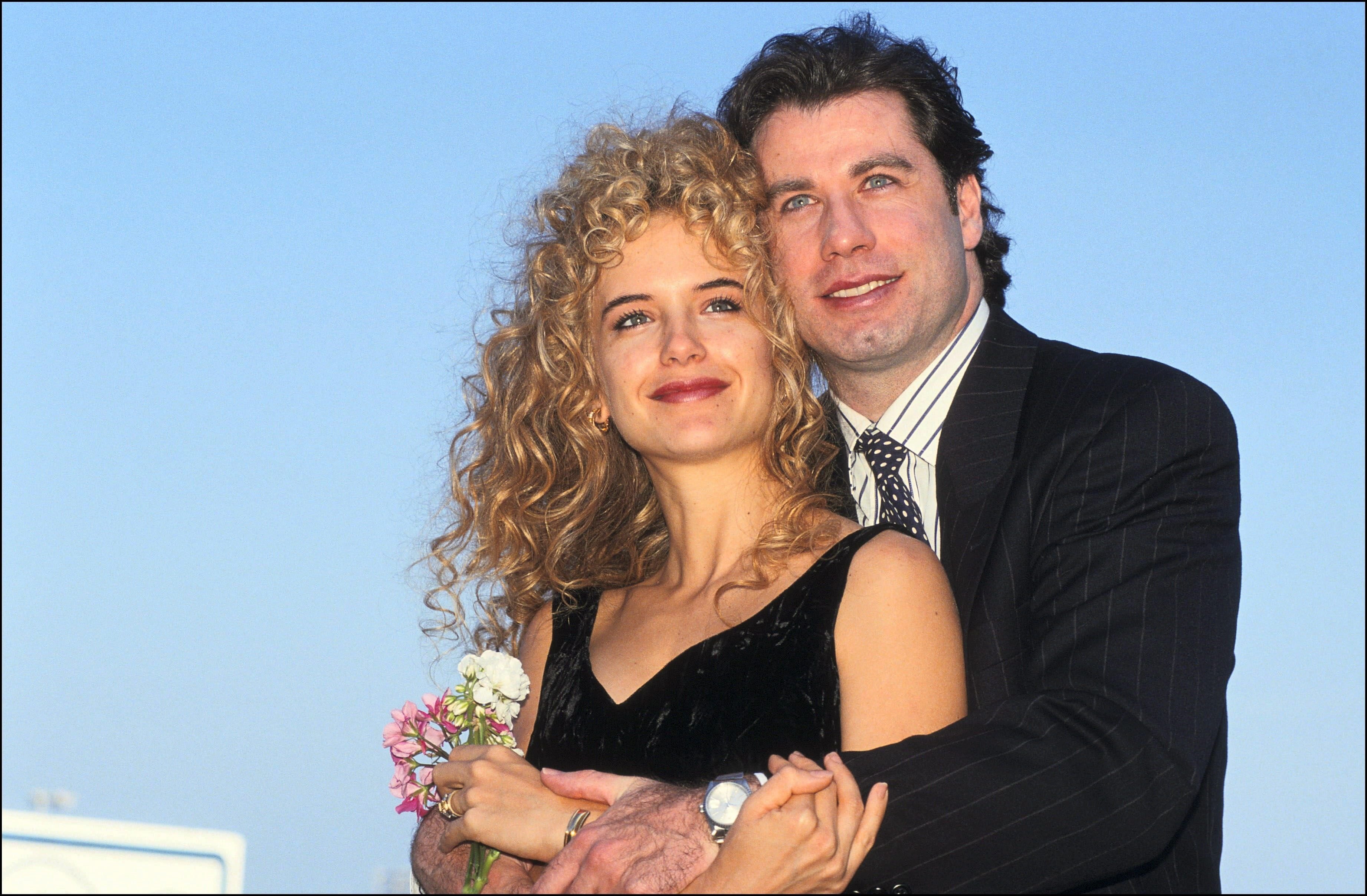 WEDDING IN PARIS
The couple tied the knot in September 1991, in Paris and welcomed their first child, Jett, in April 1992. The young couple seemed to have the perfect life, until the then two-year-old Jett was diagnosed with Kawasaki disease, a rare form of vasculitis that afflicts children under the age of 5.
The Kawasaki disease triggered high fevers which sometimes led to seizures, and Travolta and Preston's worries were compounded when their son was diagnosed as being on the autism spectrum.
WELCOMING ELLA BLEU
Jett was 8 when Travolta and Preston welcomed their second child, daughter Ella Bleu, in April 2000, and once again it seemed that the little family had found their own little piece of heaven.
Travolta's career was booming after a long and painful hiatus, as was Preston's, and they had two beautiful children.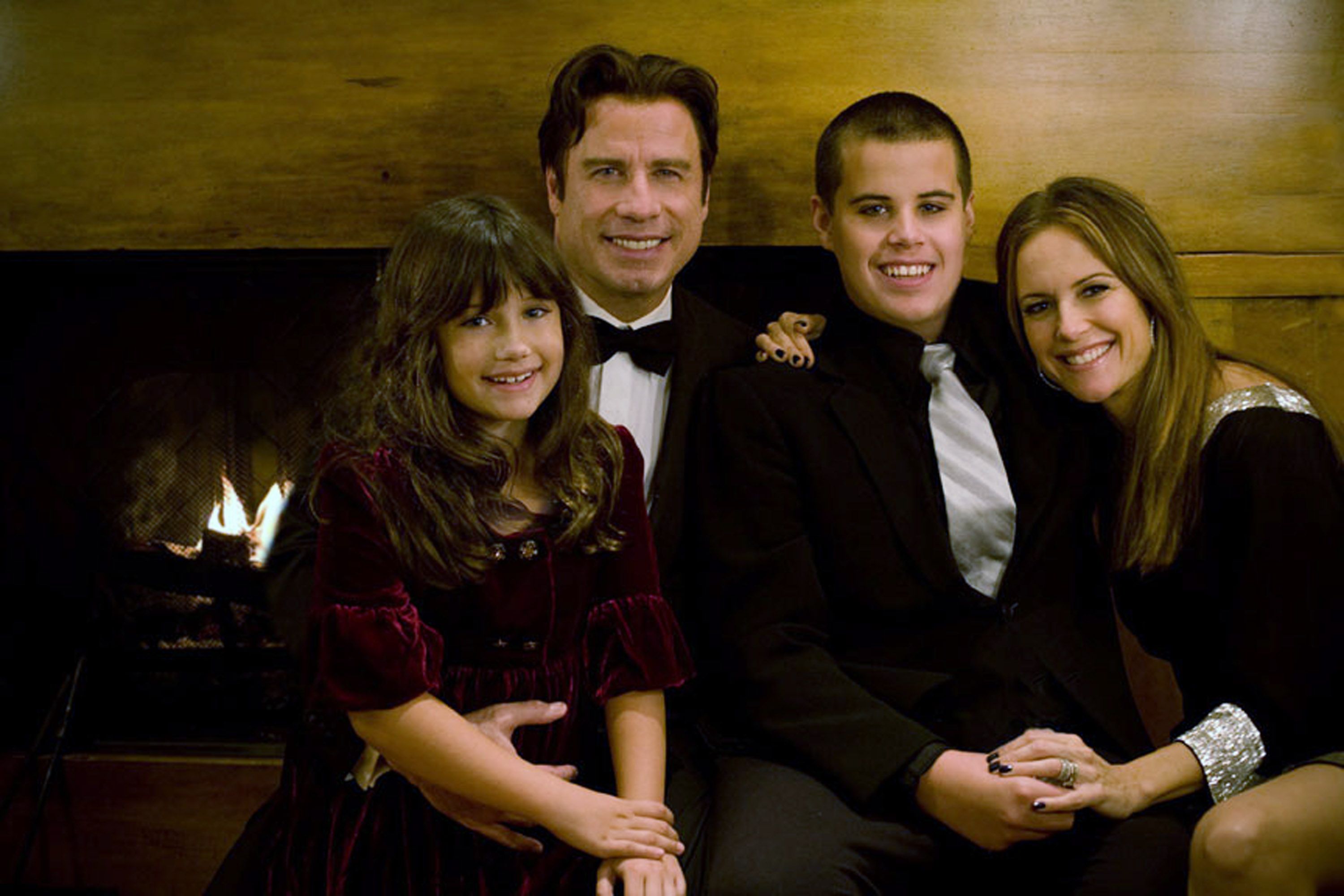 LOSING JETT
In January 2009, the family was on holiday in the Bahamas when tragedy struck. Jett, 16, had a seizure while in the bath, and struck his head.
Preston and Travolta were devastated, then horrified as a close friend, Obie Wilchcombe, a member of the Parliament of the Bahamas and two more men attempted to blackmail them over Jett's death.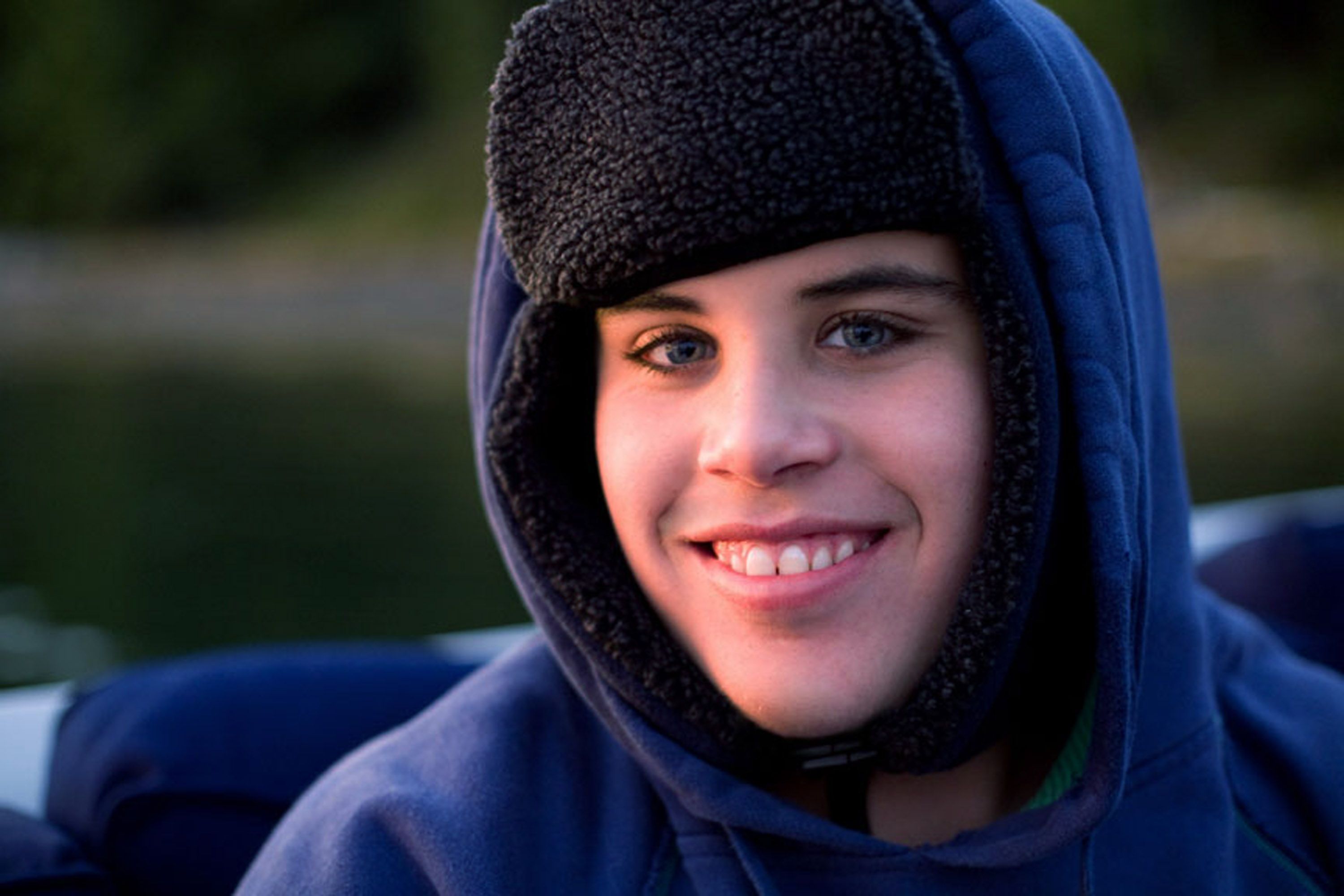 WELCOMING BENJAMIN
The couple denounced the would-be blackmailers to the police, which resulted in a criminal court case. Travolta and Preston elected to drop charges, and move on.
In 2010 the couple announced that Preston, then 47, had given birth to their third child, a son, Benjamin.
WORKING ON THEIR MARRIAGE
Both Travolta and Preston credited their successful, long-lasting marriage to love -- and lots of hard work. Travolta revealed:
"We really care deeply about each other and we protect each other — and we keep [our relationship] up to date."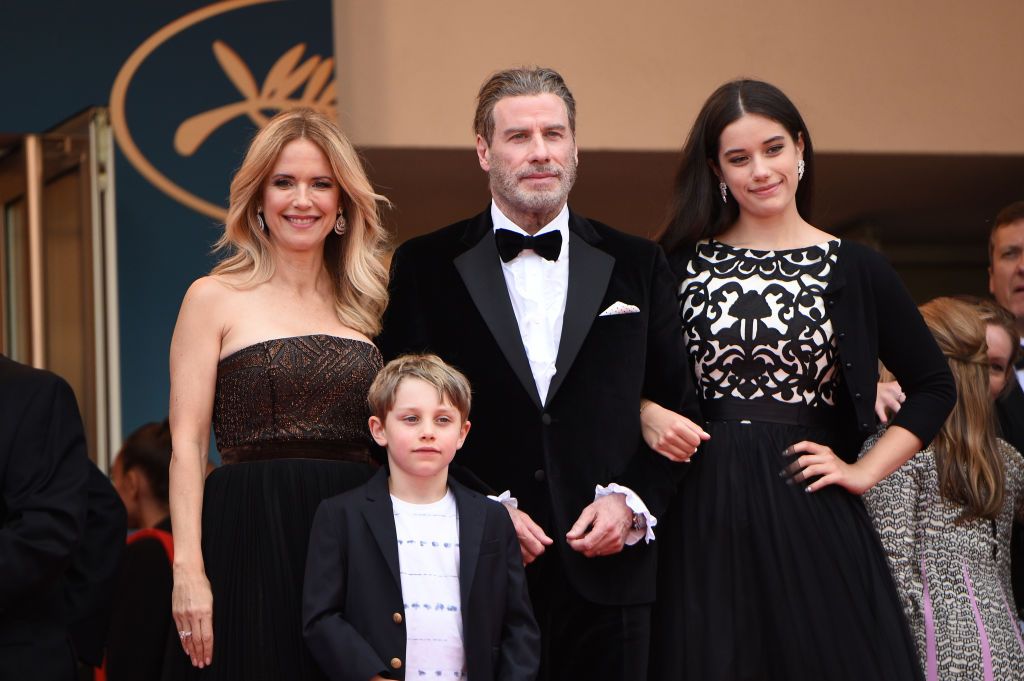 Their devotion was obvious in their 28th wedding anniversary messages to each other. Preston wrote in an Instagram post:
"To my dearest Johnny, the most wonderful man I know. You have given me hope when I have felt lost, loved me patiently and unconditionally"
LAST ANNIVERSARY
Preston was already a year into her fight against the breast cancer that would claim her life, and in retrospect, her statement "with you I know I will always be okay no matter what happens" is particularly poignant.
A SAD GOODBYE
On July 12, Travolta stunned the world by announcing the death of his beloved wife, and revealing that she had secretly been fighting cancer for the last two years.
Travolta hinted that he might be putting his career on hold as he concentrated on comforting and supporting his two surviving children, Ella Bleu, 20, and Benjamin,9.
Thousands of fans, friends and fellow celebrities have reached out to the Travolta family in their time of grief, remembering Kelly Preston and her legacy of love.