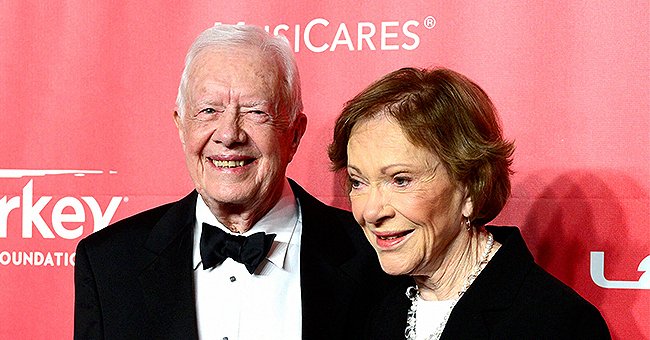 Getty Images
Jimmy and Rosalynn Carter Ask People to Wear Masks Amid the COVID-19 Pandemic
Jimmy and Rosalynn Carter sent out an appeal to their followers to "save lives" by wearing face masks just as their anniversary week came to an end.
The former presidential pair celebrated an astonishing 74 years of marriage last Tuesday, and they wrapped up the week by encouraging others to keep wearing face masks amid the novel coronavirus pandemic.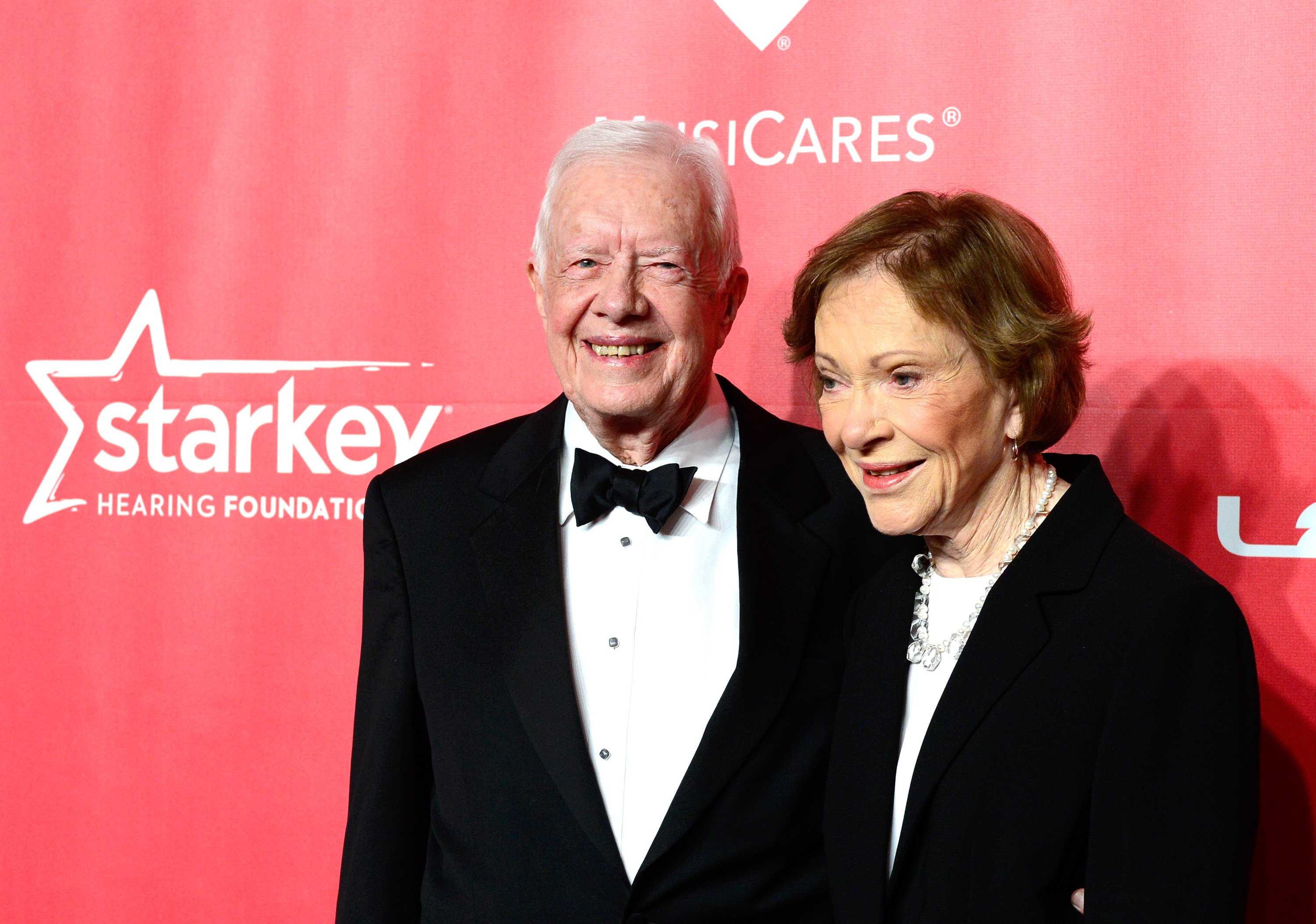 Former U.S. President Jimmy Carter and former First Lady Rosalynn Carter attend the 25th anniversary MusiCares 2015 Person Of The Year Gala on February 6, 2015, in Los Angeles, California. | Source: Getty Images.
THEIR MESSAGE
With a sweet picture posted of Rosalynn and Jimmy Carter sporting branded face masks from The Carter Center over the weekend, they added a plain but effective caption, "please wear a mask to save lives."
The Carters founded the centre back in 1982, and it remains as committed to humanitarian causes now as it did then. The couple's outlook on such causes is what lead them to appeal to their followers back in March to redirect their next donation to The Carter Center to local groups giving aid during the pandemic instead.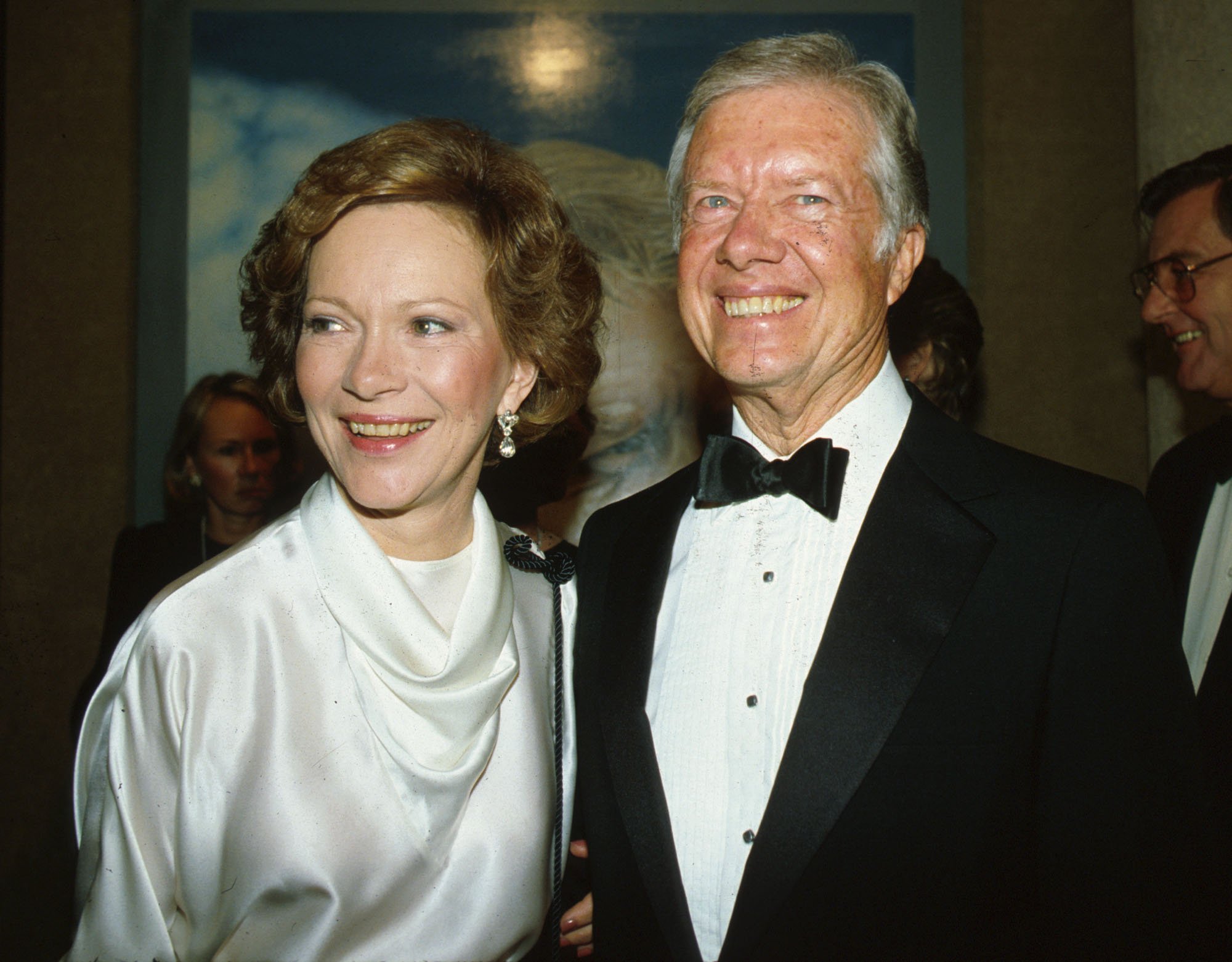 Jimmy and Rosalynn Carter in New York City, NY, October 4, 1983. | Source: Getty Images.
STILL GOING STRONG
Former President Carter is now 95 while former First Lady Rosalynn is only three years younger at 92, and they are both still going strong and continuing their work through their foundation. Just a few years ago, their grandson Jason still boasted to PEOPLE how even now "they just wear out their staff," and added:
"They keep one schedule and staff has to switch off in shifts because no one can keep up with them."
FOCUSING ON THEIR PASSIONS IN LIFE
Living a modest life on their Georgia ranch, the Carters are said to focus little on the material and much more on giving back, not just through their foundation, but also in other things like Carter's weekly Sunday school teachings.
The Jimmy Carter Presidential Library also paid tribute to the couple and celebrated their long and record-breaking union with the posting of a beautiful throwback picture:
JIMMY JUST KNEW
Jimmy Carter had been on a break from the Naval Academy in the 1940s when it happened that he asked Rosalynn to the movies. By the next day, Jimmy Carter knew she would become his wife. However, things didn't quite go according to plan.
After a few months of dating, Jimmy asked Rosalynn to marry him, but she refused. Then it came out that she had promised her father she would attend college first, so after that, the former president asked her again and then they finally tied the knot on July 7, 1947.
Please fill in your e-mail so we can share with you our top stories!