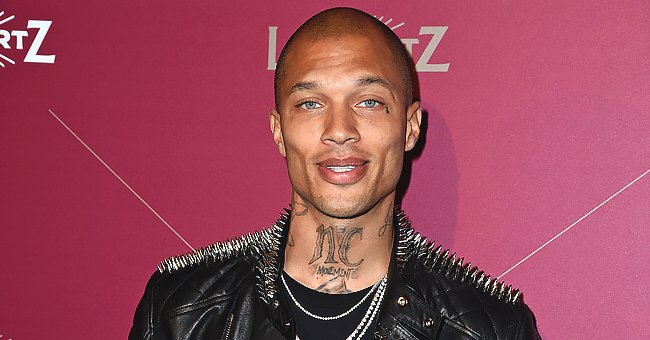 Meet Jeremy Meeks' Eldest Son Jeremy Jr – Do You See Their Resemblance?
Jeremy Meeks is one of the most unlikely heartthrobs of his generation. His celebrity journey has been rather interesting, to say the very least.
Jeremy Meeks got into the limelight after police officers in California published his mugshot in 2014. Then, a member of the Crips gang, he served two years in prison for violent assault.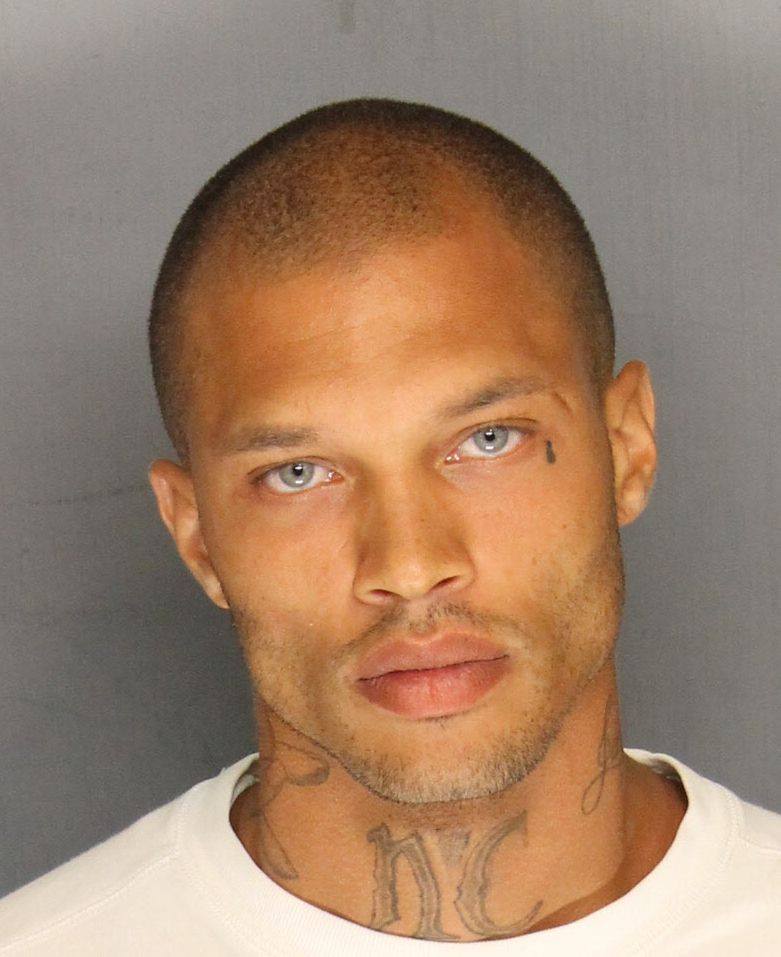 A mugshot of Jeremy Meeks taken by the City of Stockton Police Department on June 18, 2014. | Photo: WikiMedia
At that time, however, his looks earned him the nickname "Hot Felon." Meeks had become a social media phenomenon, and as soon as he got out, he began a modeling career that cemented him as a celebrity to this day.
Meeks' private life has also been under some scrutiny over the years. However, one of the many constants in his life has so far been his son, Jeremy Jr. Born in 2009, Jeremy Jr. is Meeks and his former partner, Melissa's child.
Both Meeks and his ex-wife moved on with billionaires of their own.
The little boy most likely has a lot in common with his father. However, perhaps nothing captures their similarities more than their physical resemblance.
The pair spent time together on New Year's Eve with Meeks captioning an Instagram picture: "...I'm also very proud of my kids I'm #blessed beyond belief ????????"
The picture showed father and son all snuggled in bed as they made cute faces for the camera. While Jeremy Jr. doesn't have his father's chiseled jawline just yet, the resemblance is uncanny.
Meeks himself knows this. He shared another picture of himself and his son earlier this year, in which he called the 11-year-old his "mini-me."
While Meeks and his son have a close relationship, the same can't exactly be said for his relationship with his ex-wife. In 2017, sources confirmed that the pair had struck a divorce deal.
Under the deal's terms, Meeks got primary custody of Jeremy Jr., while Melissa got a 6-figure payday. Still, they both appeared to move on rather well.
That same year, reports confirmed that they had found partners of their own. Meeks dated Topshop heiress Chloe Green while Melissa ended up with billionaire Donald Friese.
Despite the divorce, however, Melissa let out some details about their romance. In an interview, she explained that Meeks had fathered a child with Green — a development that hurt her deeply when she found out.
The pregnancy rumor turned out to be true. Meeks and Green had a son, Jayden Meeks-Green in 2018. It's unclear whether Meeks and Green are still together.
However, he did share his love and appreciation for the billionaire heiress last year. In a social media post, he thanked Green for loving Jeremy Jr. like her son.
Please fill in your e-mail so we can share with you our top stories!