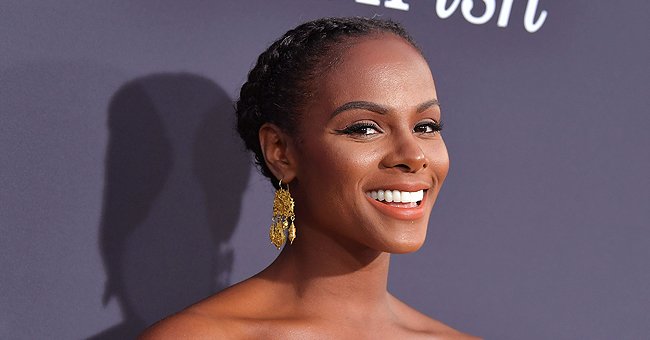 Getty Images
See Fan Reactions to 'Mixed-Ish' Star Tika Sumpter's New Glowing Makeup Selfie

Tika Sumpter's lookbook on social media had her flaunting her healthy skin glow, and fans could not help being enthralled.
"Mixed-Ish" actress Tika Sumpter had a smoldering display on Instagram as she showed off her exquisite glam to the delight of fans.
Sumpter's refreshing look didn't go unnoticed as many of her followers drooled uncontrollably and left admirable comments in their wake.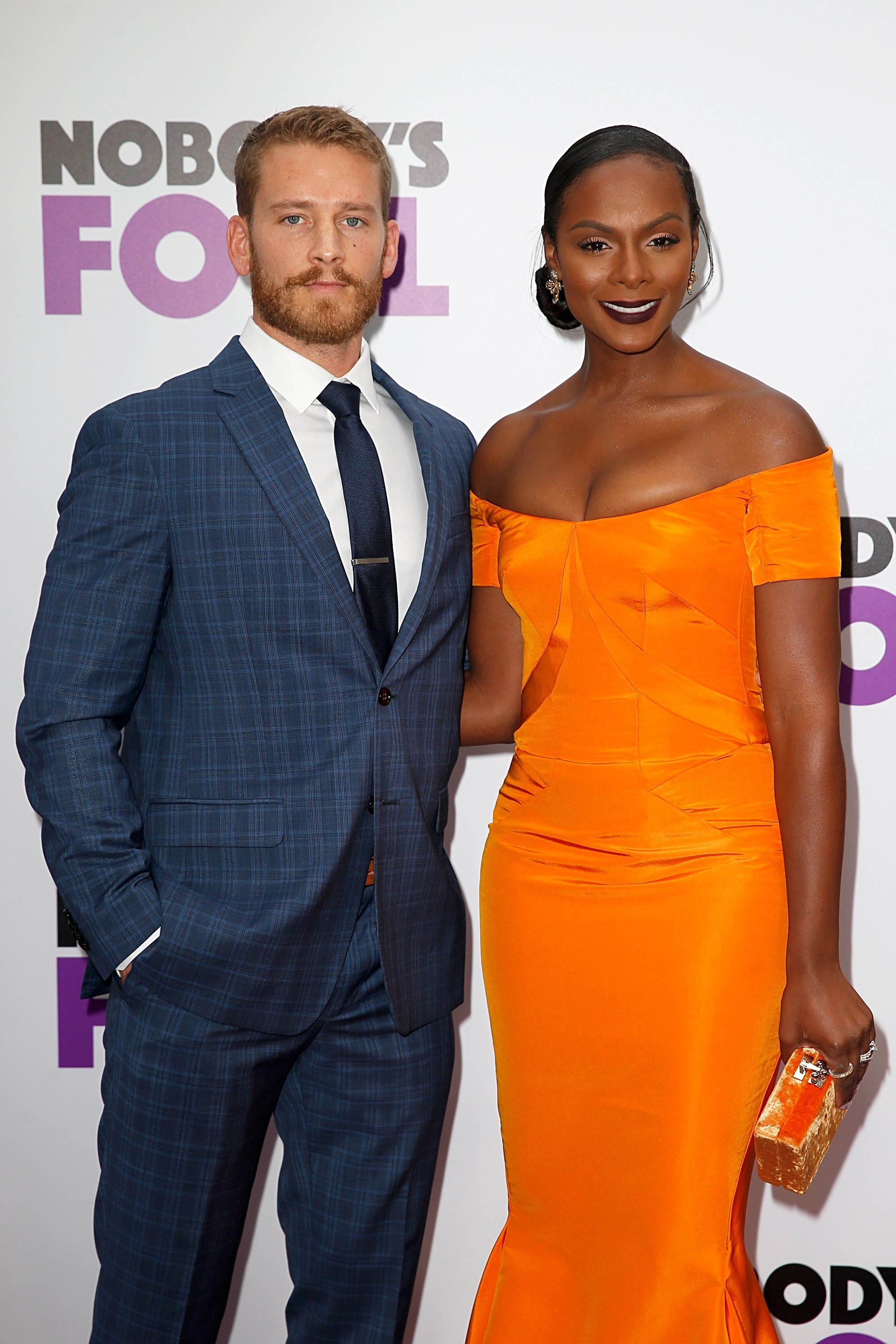 Nick James and Tika Sumpter are glammed up for the premiere of "Nobody's Fool" in New York on 29, October 2018. | Photo: Getty Images
A RED HOT LOOK
Besides her impressive Hollywood career, Sumpter's unique beauty has caught the attention of many and she generously flaunts it.
The snapshots she shared were sultry selfies featuring hot red lipstick. Sumpter looked like she was outdoors as she rocked perfect makeup. Her caption was no less captivating:
"When it's just you and no one else is around, your phone is down, do you like you?..."
In her caption, she continued to address fans, making it known that the answer to their thought-provoking question "may or may not scare you…"

A fan commenting on Tika's Instagram picture. | Photo: Instagram/tikasumpter
FANS WERE IN AWE
With comments racking up to over 500, Sumpter's fans wanted her to know that her selfies were top tier. A psyched fan commented: "Lip color thoooo!" Another shared: "You are so gorgeous."
News about Sumpter centers on the upcoming movie, "The Ancestors."
A third follower wrote with regard to Sumpter's caption: "We should ask ourselves that question more often." An admirer added: "Thanks for being you." Many others showed that they were love-struck.
HANDLING THE PANDEMIC
Many fans would agree that staying sane is a necessity amid the ongoing world pandemic. Vogue, in an exclusive quarantine interview, had Sumpter give sneak peeks into her quarantine life.
Sumpter is keeping mind and soul together by exercising her mind. She told the outlet: "...sitting down with a book has provided a level of calm I didn't realize was missing…"
Sumpter, 40, has also taken the liberty to pay attention to self-care and her skincare routine. She added that she takes long walks for "peace of mind." She also has her scented candles to thank for helping her keep calm.
TIKA'S REFLECTION ON "MIXED-ISH"
"Mixed-Ish" is a spin-off of ABC-produced TV series, "Black-Ish," and presently, there have been announcements about its second season.
Joining Deadline's "New Hollywood Podcast," Sumpter opened up on her experience so far and her thoughts about the show. The TV star commended the efforts brought into telling the stories of the biracial community.
News about Sumpter centers on the upcoming movie, "The Ancestors," a psychological thriller, co-produced by Tika, Michael B Jordan, and Alan Mayo.
The story, which was written by "This Is Us" Kay Oyegun, will have Sumpter playing a medical student's character.
Please fill in your e-mail so we can share with you our top stories!