Carl Reiner and Mel Brooks' Iconic Friendship That Spanned 70 Years — a Look Back
Spanning seven decades, the relationship between Carl Reiner and Mel Brooks resulted in comedy's most iconic friendship. Here's a look into their 70-year friendship. 
We often celebrate long-lasting romantic relationships, but every once in a while, a friendship comes along that deserves recognition.
Carl Reiner and Mel Brooks were friends for seventy years, and the duo was responsible for some of the most-loved comedy routines and shows, remaining close until Reiner's death this year.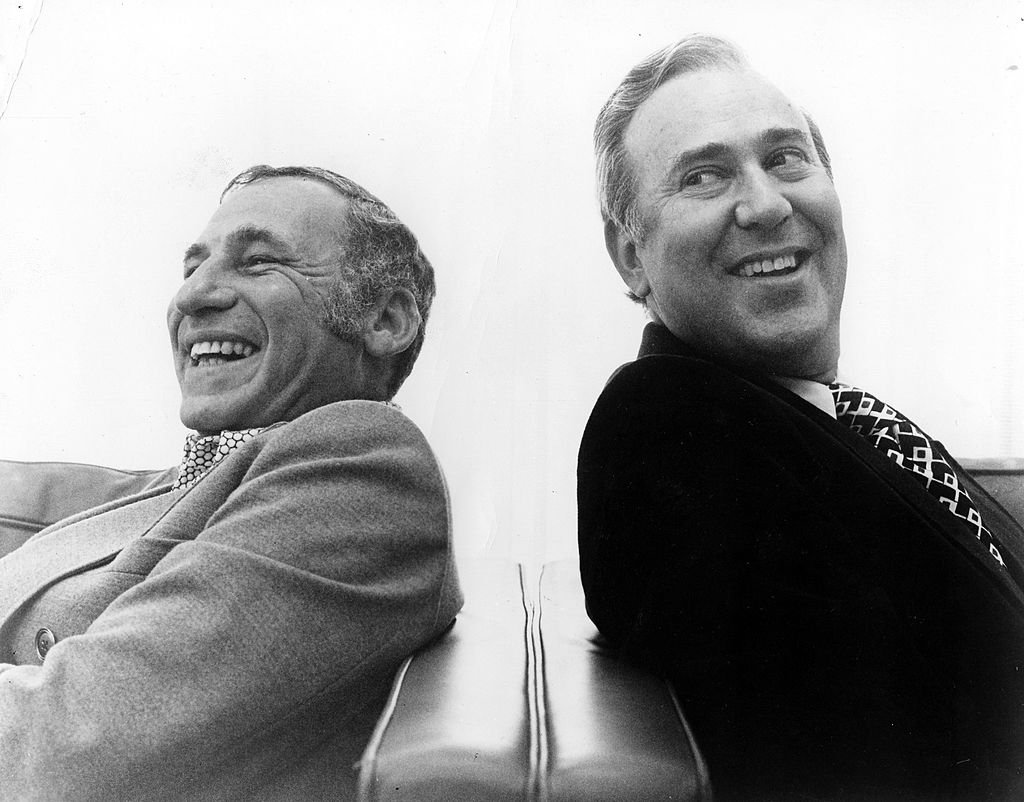 The pair first met in 1950 when they found themselves on the set of "Your Show of Shows," a variety series produced by Sid Caeser. They eventually come together to create "The 2000 Year Old Man."
As they worked together, they grew closer, even meeting every evening to have dinner and catch up. Jerry Seinfeld, who got to film the pair said: 
"They have this nightly dinner that they do at night at Carl Reiner's house and they've been doing it for some years. They get together every night and eat together and watch TV together in the living room."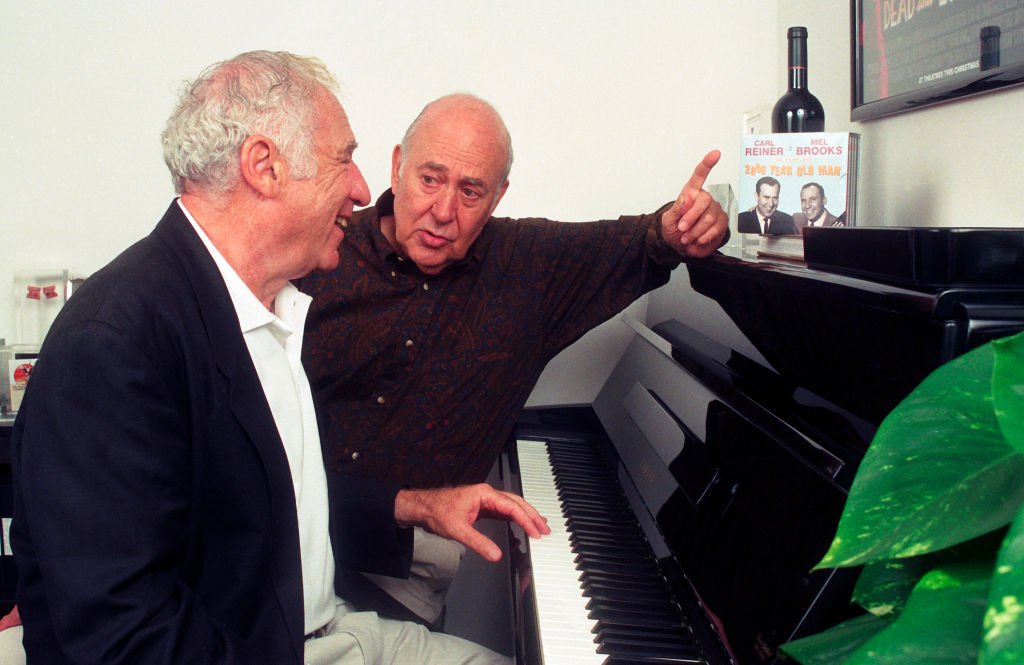 After  "The 2000 Year Old Man," which led to comedy albums, TV appearances, and even a 1975 animated special, the duo went on to appear in numerous movies and shows. 
Brooks was responsible for "High Anxiety," "Young Frankenstein," and "Silent Movie," some of which he wrote, directed, and starred in. His acting partner created the hit series, "The Dick Van Dyke Show," as well as the movies "The Jerk" and "Dead men Don't Wear Plaid."
Reiner revealed that they had come up with the idea to pep up the room during lulls on "Your Show of Shows."
I could afford the sweatshirt, but the car is twice as much. pic.twitter.com/utJb0KiedL

— Mel Brooks (@MelBrooks) March 2, 2017
During an interview with the New York Times, the pair spoke about the beginning of their career, opening up about when they came up with their first skit. 
Reiner revealed that they had come up with the idea to pep up the room during lulls on "Your Show of Shows." Brooks, however, never thought it would be seen. He said:
"At the beginning, it was pure made-up craziness and joy, and there was no thought of anybody else hearing it except maybe a couple of dear friends at a party."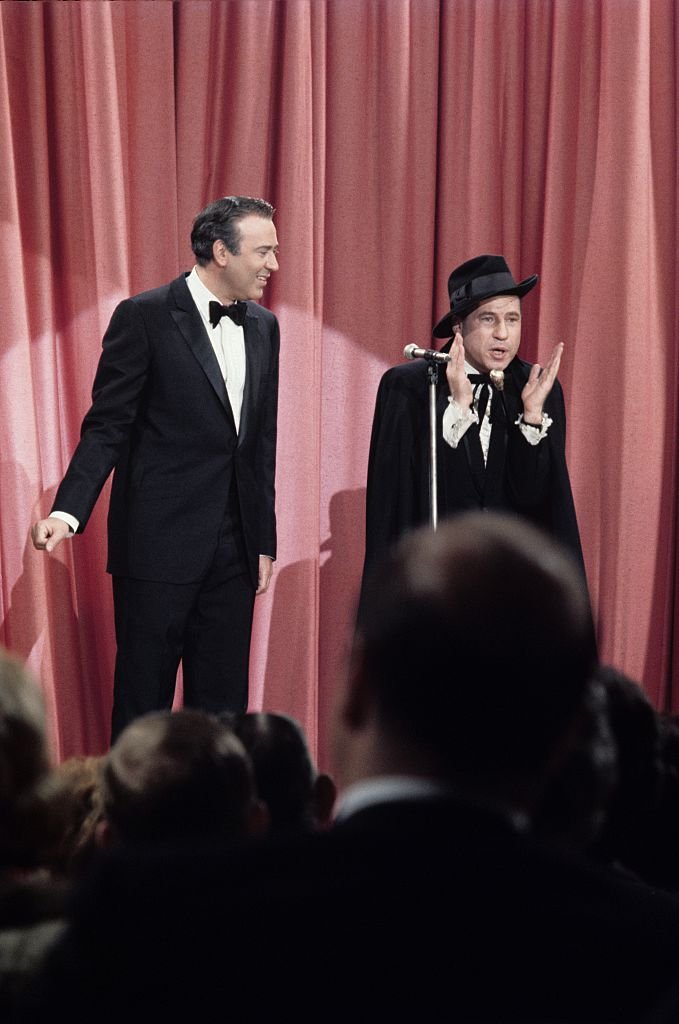 Their friendship continued to flourish, and their nightly dinner routine usually saw the pair rewatch their own movies. Every once in a while, their friends would also stop by and join in. "Graduate" screenwriter Buck Henry was even coaxed into watching their series "Get Smart."
Reiner and Brooks also appeared together on "Late Night" and, in 2013, won a Grammy for Best-Spoken Album after they turned "2000 Year Old Man" into a book.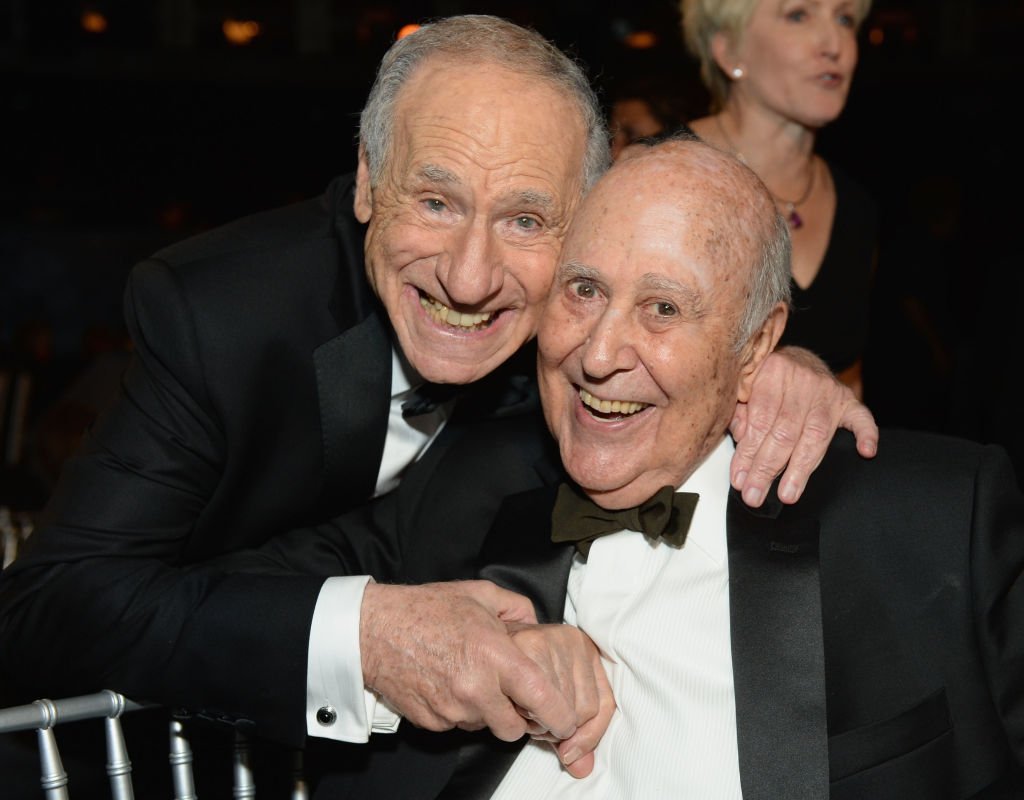 After a decades-long friendship, the pair were still active in each other's lives, even calling each other so they could watch their favorite shows together, despite being separated by the coronavirus pandemic. 
Reiner was also able to attend Brooks's 94th birthday in June, and a few days before, his death shared a vlog to his Youtube account reminiscing about his life, family and Brooks who he described as "the single most funny human being that ever existed." 
What I am most proud of are, creating The Dick Van Dyke Show and informing Mel Brooks that he's 2000 Years Old and knows everything. This, and a lot more, in my Dispatches From Quarantine: https://t.co/tPhSMRBiiM
cc: @SlvrScnStudios

— carl reiner (@carlreiner) June 23, 2020
In June, it was announced that Reiner had passed away at 98 years old of natural causes. His son Rob Reiner confirmed the comedian's death via his Twitter.
His friend and comedy partner took to Instagram to respond to the news, calling Reiner a giant in the entertainment industry. He added: 
"I loved him. When we were doing the '2000 Year Old Man' together there was no better straight man in the world. So whether he wrote or performed or he was just your best friend - nobody could do it better."
Last night my dad passed away. As I write this my heart is hurting. He was my guiding light.

— Rob Reiner (@robreiner) June 30, 2020
Condolences poured in from numerous celebrities, including Jerry Seinfeld, who shared a photo of himself with Reiner from his show, "Comedians in Cars Getting Coffee." Former U.S Secretary of State Hillary Clinton also paid tribute to Reiner, calling him a lovely and hilarious man.
For his family and for Brooks, who once said that "the world would be too bleak" without Reiner's presence, the loss is felt deeply. He finished his tribute, writing that while saying "he would be missed" was a tired cliche, in this case, it was "absolutely true."