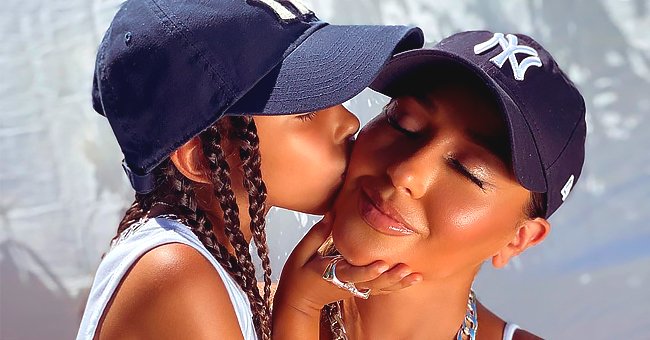 Instagram.com/adriennebailon
Adrienne Bailon Shares Adorable Pictures with Beau Harper Alexander Who Is Proud to Be a New Yorker
American talk-show host Adrienne Bailon took to social media with a stunning picture that featured herself and her niece dressed similarly — "we are real NY folks," she captioned.
Adrienne Bailon is a gorgeous piece of work. The star recently took to her Instagram page with a series of photos that feature her with her cute niece, Beau Harper Alexander.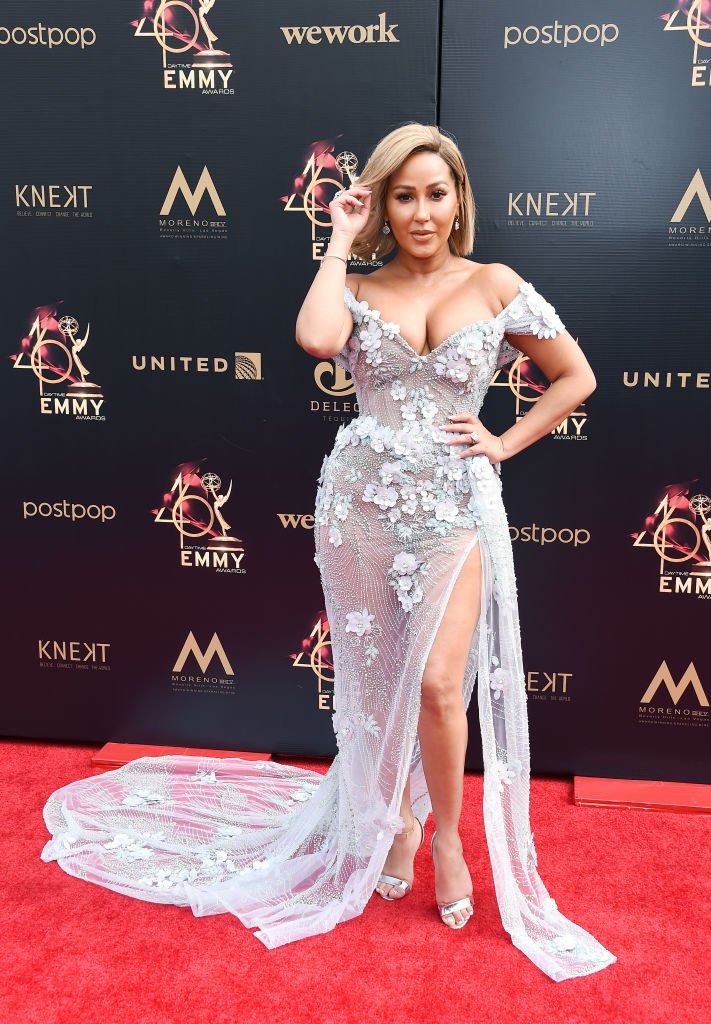 Adrienne Bailon arrived on the read carpet at the Daytime Emmy Awards on May 05, 2019. | Photo: Getty Images
In the comments section, fans all agreed that Bailon was in top form for the shoot. They also pointed out the uncanny resemblance between Bailon and her niece, with some going as far as calling them twins. One fan wrote,
"Omg, we kinda know how your future daughter is going to look like."
For the shots, Bailon wore a white sports bra that left little to the imagination while little Beau was dressed in a white singlet. They both had on fancy jewelry and caps with New York Logos on them.
In May, Bailon showed off her toned body in a sizzling swimsuit photo after announcing that she had lost 20 pounds on her fitness journey.
The former Cheetah Girls member took to her Instagram page to share a photo of her in front of a mirror, dressed in a strapless black two-piece swimsuit.
They went into quarantine with little furniture.
In her captions, she gave a detailed explanation of her fitness journey and how she has decided to use this time of social distancing and lockdown to pay more attention to her health. She wrote:
"During this time more than ever... Staying healthy is at the top of my mind!"
She continued saying: "This is my first post in a bathing suit since losing 20lbs. Now... I've lost weight before but always gained it back... because I was dieting & not changing my lifestyle!"
Bailon is married to musician Israel Houghton. They got engaged on August 12, 2016, in Paris after some months of dating and finally tied the knot on November 11, 2016. She became the step-mother to Houghton's four children from his first marriage.
Bailon and her hubby moved into a new house located in Calabasas, in May just before the governor of California gave the statewide shelter-in-place order. The pair was allegedly in quarantine with little furniture since.
The renovation and decoration projects the couple had planned were put on hold because of the order, and they went into quarantine with little furniture.
Since the pandemic is yet to seize, Bailon has had to adapt to life indoors. Some of the things she claims helps her adapt include having a great playlist, watching series that offers comfort and familiarity, and creating content for her youtube channel.
Please fill in your e-mail so we can share with you our top stories!