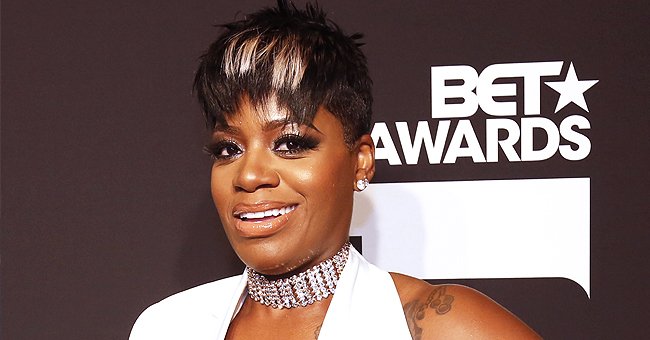 Getty Images
Fantasia Barrino Expresses Her Happiness by Dancing in a Camo Top and Tight Pants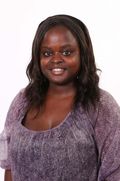 Fantasia Barrino expressed her happiness while dancing in a parking lot. The American Idol alum looked stylish dressed in a camo top and tight-fitting pants.
Fantasia Barrino is no stranger to enduring hardship. She was a teenage mother and living on welfare. When she won American Idol in 2004, her life seemed to take a turn for the better with the success of her albums and Broadway appearances.
However, Barrino's personal life took a major hit amid a relationship with her married boyfriend, Antwaun Cook, allegations of a sex tape and issues with her record label. By August 2010, she attempted suicide and ingesting a mix of pills.
Despite her depression and personal hardships, Barrino turned to music for healing and to share her story. In an interview with the Chicago Tribune she explained:
"I sing it loud and I sing it proud and I sing it with a meaning and I sing it with a feeling. I used to sing it in pain. I'm no longer in pain."
Barrino's pain has disappeared since making a lot of positive changes in her life. The arrival of a new love also helped the singer embrace a refreshing chapter in her life.
According to Madame Noire, Barrino married her husband, Kendall Taylor, only three weeks after they met. Barrino admitted that she fell in love quickly, but had no regrets because she believed that Taylor is a godsend person.
Lately, Barrino hasn't expressed her happiness through music, but she showed it off through dance with a sweet message to her husband. In her caption, she gushed, "cause I'm happy, Mr. Taylor."
The American Idol alum looked trendy sporting a camo top and black tight fitted pants as she displayed a little dance while standing in a parking lot.
One person shared in the joyful moment and said, "so Happy for Tasias! You deserve Happiness." Although Barrino didn't reveal what she was celebrating, another fan also cheered her on and commented, "[the] world is your Diva."
"Like sunshine lady," wrote a fan. Another person also noticed her glowing smile and added, "Oh 'lord just look at her!" One fan praised her for her beauty.

A fan commented on a photo of Fantasia Barrino dancing in a parking lot | Source: Instagram.com/tasiaword
Barrino is the proud mother to two children; Zion and Dallas. Taylor is also father, and he welcomed his second grandchild in January 2020.
According to Essence, in their tributes to their family's latest addition, they both admitted that parenthood and welcoming grandchildren have transformed their outlook on life for the better.
Please fill in your e-mail so we can share with you our top stories!