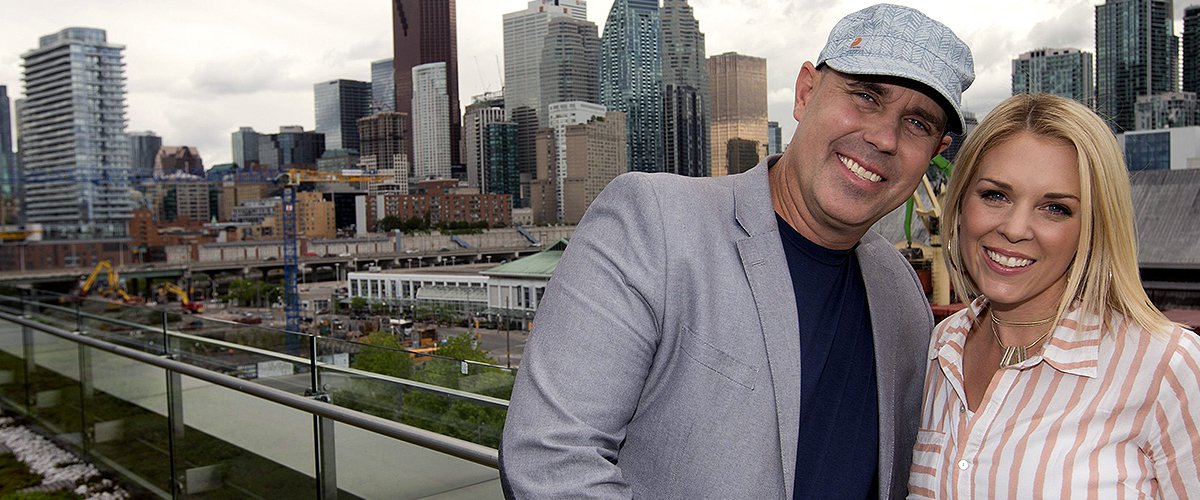 Getty Images
Kortney Wilson Has Three Kids Including an Adopted Daughter — Meet the HGTV Star's Family
Kortney Wilson has proven to be the ideal woman over the years, pursuing her real estate career while being a mother to her three kids.
Television presenter and ex-singer, Kortney Wilson, has lived a life as a successful entertainment icon, mother, and wife. When she's not flipping houses, the 41-year-old is dotting on three youngsters, who have fast become the center of her life.
Over the years, the real estate professional has maintained her happy family of four, inclusive of three kids, and husband, Dave Wilson.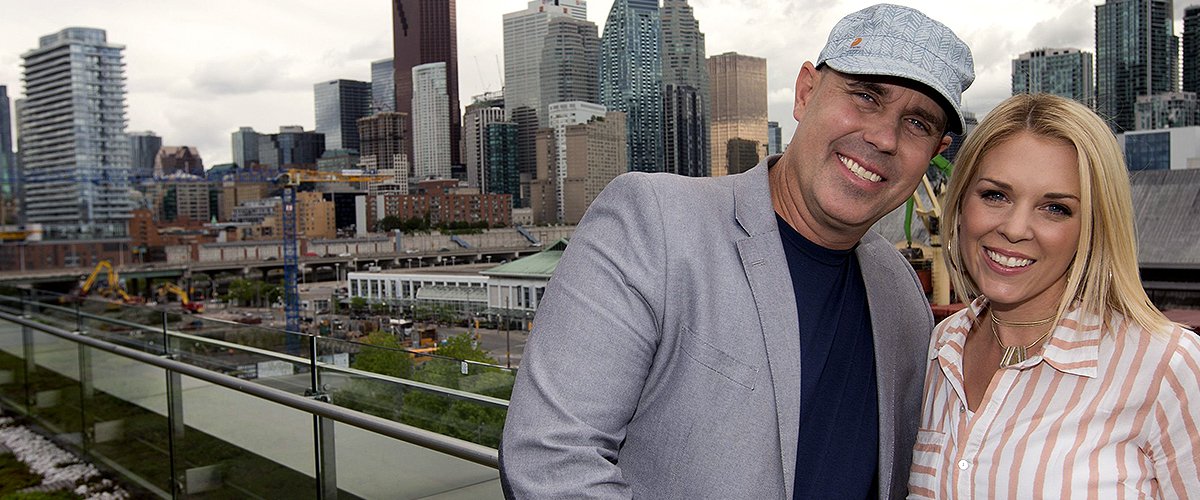 Kortney and Dave Wilson of Masters of Flip home reno show in Toronto on June 7, 2016. | Photo: Getty Images
KORTNEY WILSON'S PERSONAL LIFE AND FAMILY
Kourtney Wilson, born Kortney Galerno, was born on February 8, 1979, and spent her early years in Ontario, Canada. When she was eighteen, the reality star left Canada for Nashville, in pursuit of her singing career.
While in Nashville, she met fellow musician, Dave Wilson. Their shared interest in music and the Nashville scenery drew them closer, and before long, they became a couple. Together, Kortney and Dave Wilson are parents to three children, Jett, Sullivan, and Lennox.
THEIR LOVE STORY
Shortly after Kortney's 1998 move to Nashville, she met the love of her life. Dave, who resided in London, England, was at the time on a two-week songwriting trip to Nashville. The duo's first meeting became possible through a mutual friend, fellow Canadian, and Songwriter, Deric Ruttan.
Barely a month after their first encounter, sparks flew between them. Kortney once admitted to calling her parents and informing them she was in love a month after hooking up with Dave.
As for the father of three, he knew his place was by her side, prompting him to decide to remain in Nashville. He informed his four-man band about his decision, and thus ended their musical ties.
He never returned to London afterward. The pair began living together as roommates, before eventually legalizing their union.
KORTNEY WILSON'S MARRIAGE TO DAVE WILSON
Dave and Courtney tied the knot in 2001, roughly two years after their individual move to Nashville. They faced several struggles at the onset of their marriage, including financial burdens and struggling with their budding music careers.
The two signed individual record deals with Disney's country label, Lyric Street. Their music career was not as lucrative as they hoped, forcing them to take up other jobs between publishing.
Dave worked as a server in a restaurant, while Kortney tried her hands on acting, starring as herself in the soap opera, "One Life To Live."
They soon lost their record deal with Lyric Street. Following the birth of their kids, they knew they needed a more stable source of income.
The "Masters Of Flip" stars' real estate career developed when they successfully saved $30,000 from the renovation of their new home.
On the advice of a friend, they forayed into acquiring almost-wrecked properties, remodeling it, and flipping it at a profit.
DEVELOPING A JOINT BUSINESS EMPIRE
Remarkably, the couple landed their first reality show, "Meet The Wilsons" on CMT, years into their real estate business. A spin-off of the show, "The Wilson Flip Out," followed, and later, the lovebirds landed the Saturday morning talk show, "Kortney And Dave: By Request."
Around the time, the duo signed with another record label, Sony Canada, and released their first single as a couple titled, "Marry Me."
However, the Canadian couple abandoned their music careers and decided to pursue their blooming real-estate and television features full-time.
The world soon came to know the pair as the lovestruck couple who worked magic with dilapidated properties. Together, they have hosted the home remodeling show, "Masters Of Flip," on HGTV since 2015.
THE BIG BLOW
During their years as a couple, the pair renewed their marriage vows at least four times, as an avenue to keep their marriage soaring higher. The approach sustained their relationship for eighteen years, easily making them the model couple.
Therefore, the announcement of their impending divorce in December 2019 came as a shock to many. The Wilsons took to Instagram to publicly announce their separation after almost eighteen years of marital bliss.
In their joint statement, the couple revealed they still had love and respect for each other, and the split would not hamper their relationship as a family. The divorce is yet to be finalized.
THE WILSONS' KIDS
Dave and Kortney share two sons, Jett Wilson, 16, and Sullivan "Sully" Wilson, 14. In addition, they have a daughter, Lennox Esmee Wilson, 11, whom they adopted in 2007, during the first season of their reality television show, "Meet The Wilsons."
The parents-of-three homeschooled their sons in their Nashville, Tennessee neighborhood. Despite their separation, Kortney and Dave Wilson are determined to sustain their love and togetherness as one big family.
Please fill in your e-mail so we can share with you our top stories!