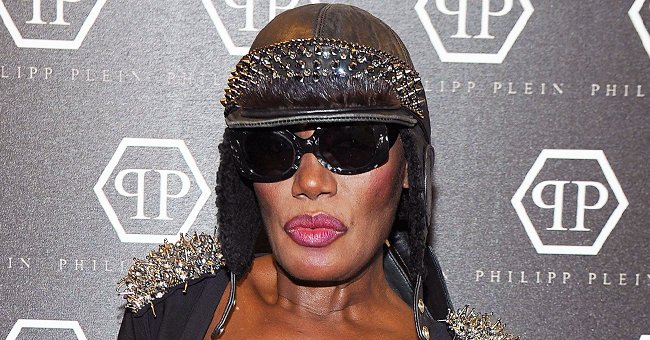 Getty Images
Interesting Facts about the Life of Singer and Model Grace Jones

The singer and model has been one of the most influential artists in the last 50 years. Her art was significant not only for her music, her powerful voice, and her visual artistry but also for her fierceness and outrageous way of being.
Singer, model, songwriter, producer, and actress, Grace Jones, has even more on her resume than what of the media lists about her. At 72 years old, this woman has become one of the major influences for many of the young pop stars we know today.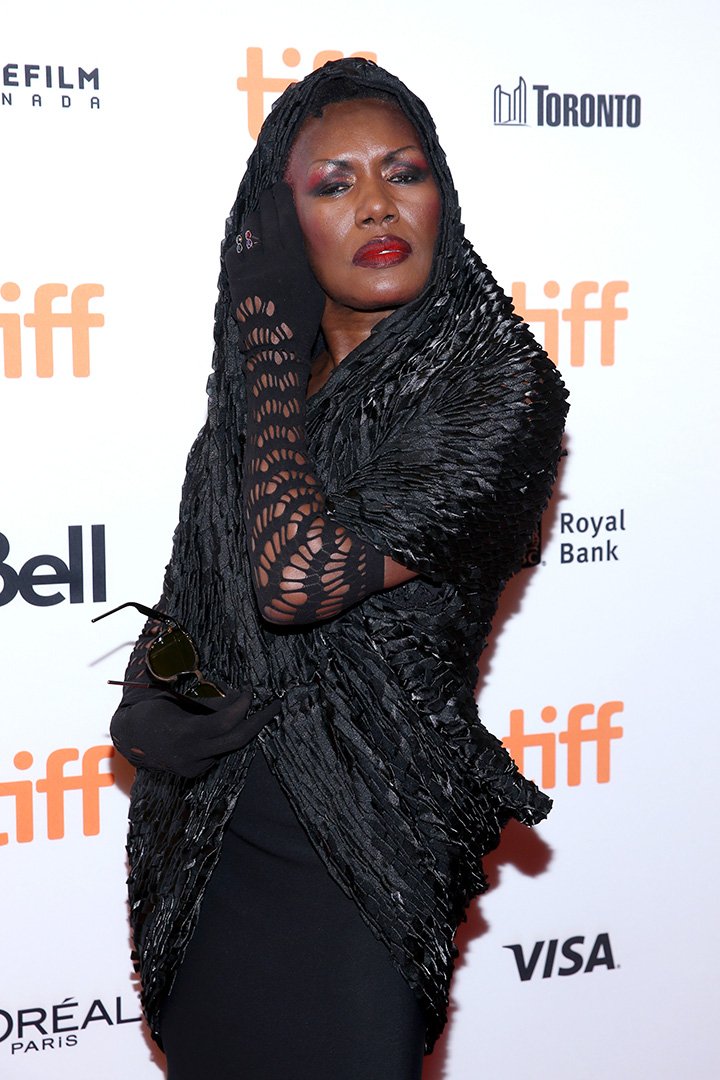 Grace Jones attends the 'Grace Jones: Bloodlight And Bami' premiere during the 2017 Toronto International Film Festival at The Elgin on September 7, 2017 in Toronto, Canada. I Image: Getty Images.
Born in 1948 in Spanish Town in Jamaica, she was raised under strict and religious principles by her grandmother and step-grandfather, who used to be abusive with her and her five siblings.
The children later moved and joined their parents at Syracuse, New York, she was 13 at the time. It was when the real Jones began to arise.
FIRST GIGS
Since coming to New York, Jones started to find, literally and metaphorically, her own voice, and her particular way of expressing her rage and creativity.
She started out as a model and had success in the early 1970s in Paris, where her androgynous style was of major interest by subverting notions of race and gender people had back then.
She later went back to New York, where she continued modeling with friends, Jerry Hall and Jessica Lange, and making it to the covers of Vogue and Stern.
After that, she became a disco sensation (and part of its inner circle) at the famous Studio 54; by then she also became Andy Warhol's muse.
HER MUSIC
In 1977, Jones released her first album called "Portfolio", which had a bunch of disco-dancing hits. Later came 'Fame' (1978) and 'Muse' (1979), which established Jones as a great recording artist. In 1981, "Nightclubbing" was out, having considered for many people her best studio album.
During this time, she started to move towards reggae and pop but also building a style of her own in her music. The albums included the reimagination of songs from Sting, Iggy Pop, David Bowie, Astor Piazzolla, and Tom Petty. Today she gathers more than 10 successful albums.
She was romantically linked with photographer and graphic designer, Jean-Paul Goode. Together they did great collaborations and had Jones' only child as well. She is also the grandmother of a red-headed girl she is proud of.
UNIQUE JONES
Jones' outrageous personality is best described in a biography published by herself called "I'll Never Write My Memoirs," taken from a lyric for her 1981 song, "Art Groupie."
The book contains most of her hedonistic and limitless life in New York, her romantic relationships approaches, and her fearless personality. In an interview, she once said:
"I'm always rebelling. I don't think I'll ever stop."
In the book, she also makes special mentions on the newest female pop stars, criticizing and yet advising them not to overdo their sexuality, and to find their true selves and not simply copying her.
Jones has also acted in movies such as "Conan the Destroyer" (1984), "Vamp," and "A View to a Kill" (1985).
Please fill in your e-mail so we can share with you our top stories!