Remembering the Free Bird of Jazz – Interesting Facts about Charlie Parker's Life
The iconic saxophonist, composer, and bandleader left a lasting mark in American music even though his life was cut short at the young age of 34. His was an intense and complex journey with a lot of fascinating facts.
Late Charlie "Bird" Parker is known as the greatest jazz saxophonist, a reputation that hasn't left him even six decades after his early passing. He is remembered as a stylistic pioneer of the genre and also as a troubled spirit that was gone too soon.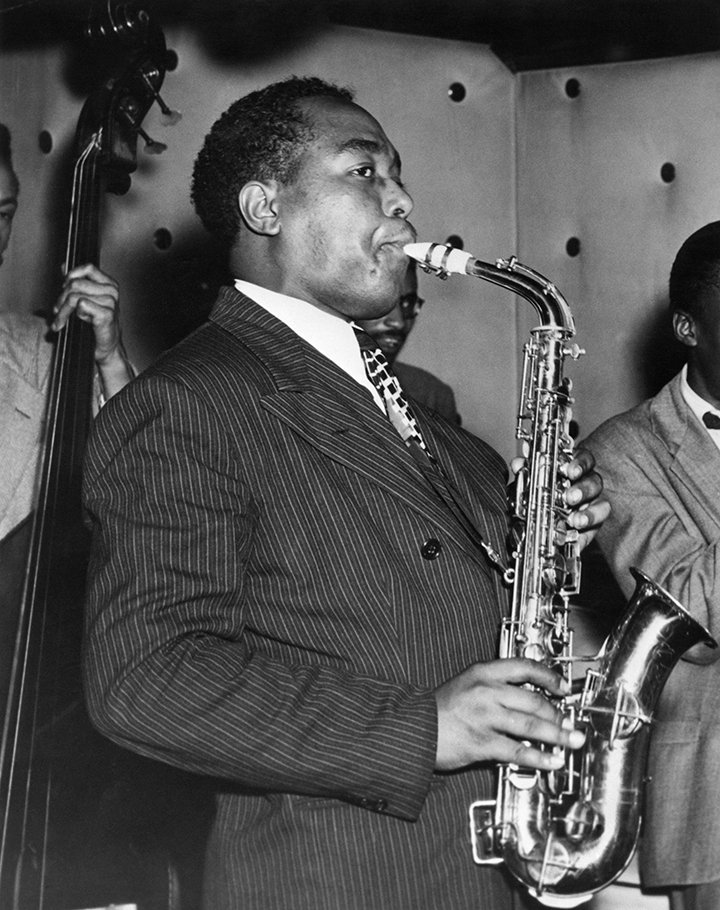 EARLY LIFE
Parker was born on August 29, 1920, in Kansas City, Kansas. He was the only child shared by his parents who moved to Kansas City, Missouri when the future Jazz legend was seven.
The city where the family of three relocated had a very rich and active African-American music scene, with Parker being exposed to jazz, blues, and gospel from an early age and taking music lessons in the public school system.
By age 15, Parker had already taken the saxophone as his chosen instrument and while still in school started to play with local jazz bands, ultimately dropping out of school to focus on his music career in 1935.
BEBOP FOUNDER
During his first years as a professional musician, Parker was deeply influenced by older saxophonists like Lester Young and Buster Smith with whose band Parker played in 1937.
But it was with Jay McShann's band, with which Parker went on tour around the US between 1940 and 1942, that Parker recorded his first solos.
It was also around this time that Parker grew more experimental, partly influenced by his friendship with trumpeter Dizzy Gillespie, with whom he would develop the influential style known as bebop.
In 1944, Parker, already known as "Bird," and Gillespie, formed their own ensemble, which made history as the first working bebop group. 
FOUR MARRIAGES
Parker had four wives throughout his short life, marrying for the first time at the young age of 16. It was the year of 1936 and the marriage, to a woman named Rebecca Ruffin, ended after three years and two children together.
In 1942, Parker married his second wife Geraldine Scott but the marriage didn't last much, soon affected by financial problems and Parker's increasing substance abuse.
The saxophonist hit bottom in 1946 when his mental health issues and addictions led to his institutionalization for the best of that year.
In 1948, in much better shape, Parker married for the third time, to Doris Snyder. Unfortunately, the marriage ended in less than a year, with the musician relapsing in his dangerous use of heroin.
Around 1950, "Bird" started to live with girlfriend Chan Richardson. Although they didn't marry, she took his last name and the two welcomed two children together.
AN EARLY DEATH
The last five years of Parker's life saw his career sink under his troubled health and personal life. His behavior and legal problems ended up with his license revoked, leaving him without work.
Before his tragically early death in 1955 at age 34, Parker tried to take his own life on two different occasions in 1954, and while these attempts didn't immediately kill him, his health was left seriously deteriorated.
In the end, Parker passed away from pneumonia and several complications. He died in New York City, while on a visit to his friend Nica de Koenigswarter's apartment on March 12, 1955.
 The National Suicide Prevention Lifeline is 1-800-273-8255. Other international suicide helplines can be found at befrienders.org.