Ruth Bader Ginsburg Is Resting to Fully Recover after Being Hospitalized for an Infection
On Tuesday, the Supreme Court revealed that Justice Ruth Bader Ginsburg was admitted to a hospital. The Supreme Justice was said to be suffering from possible infection.
Initially, on Monday evening, Ginsburg, 87, was taken to the Sibley Memorial Hospital in Washington, D.C., to be evaluated. The hospital visit occurred after she experienced "fever and chills."
The following morning, she was taken to the Johns Hopkins Hospital in Baltimore, Maryland. She was treated for a "possible infection."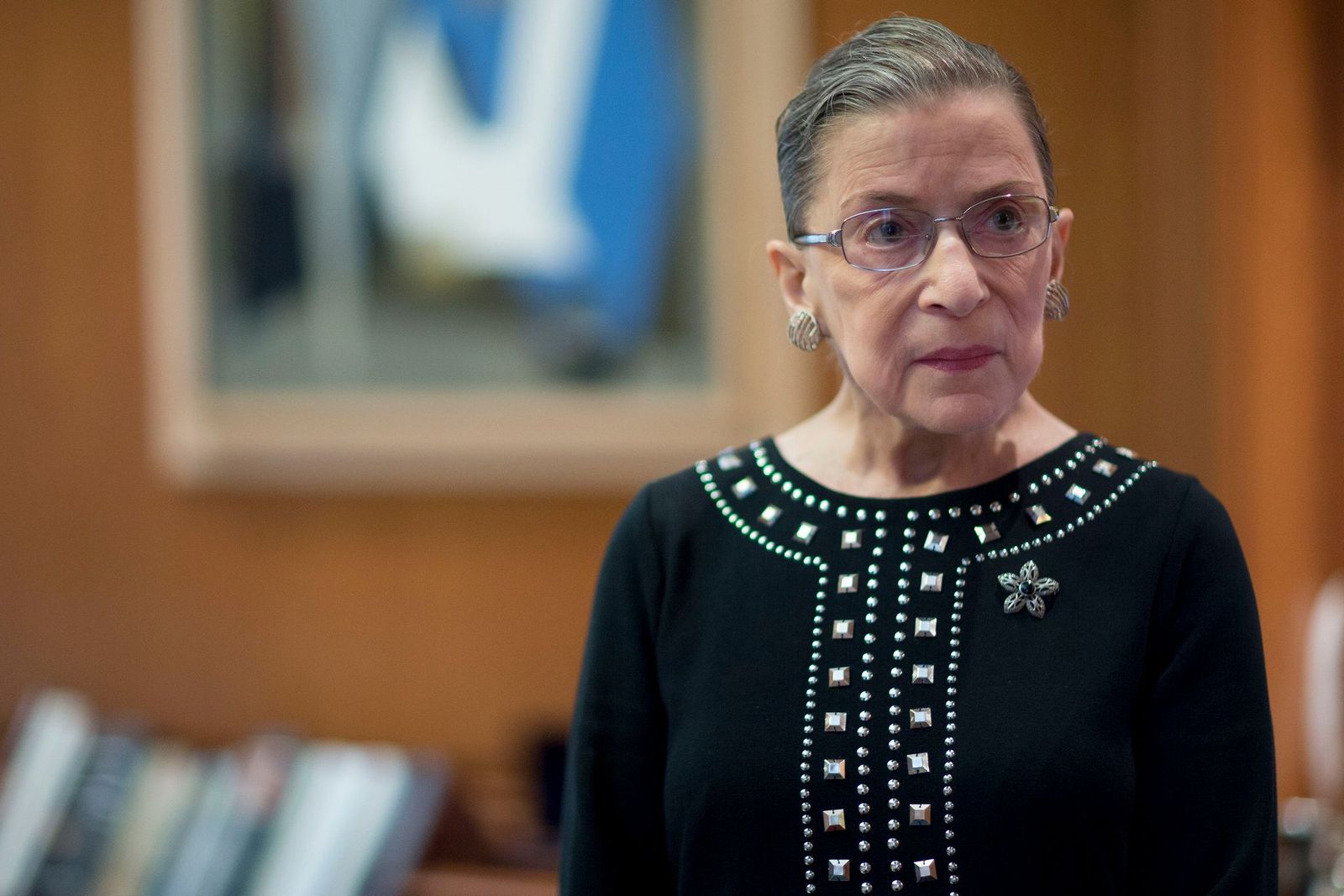 CLEANING OUT HER STENT
In the afternoon, Ginsburg underwent an endoscopic procedure to clean out a bile duct stent. The stent was placed in the Supreme Justice in August 2019.
We consistently work out together and there's no excuse - Bryant Johnson.
The Supreme Court revealed how Ginsburg was "resting comfortably" and was expected to be at the hospital for a few days. She would also receive "intravenous antibiotic treatment."
God please protect Ruth Bader Ginsburg

— Meena Harris (@meenaharris) July 14, 2020
TRUMP WISHES HER WELL
At a press conference, President Donald Trump showed his support to Ginsburg stating: "I wish her the best." Over the past couple of years, Ginsburg has suffered from various health ailments.
Her illnesses all began in 1999, and throughout the years she's had colorectal, lung, and pancreatic cancer. In December 2018, she was diagnosed with lung cancer.
THREAD. In the wake of her recent hospitalization, let's remember how strong Justice Ruth Bader Ginsburg, 87, truly is.#SCOTUS #appellatetwitter #NotoriousRBG #RuthBaderGinsburg #JusticeGinsburg

— David Lat (@DavidLat) July 14, 2020
BATTLING PANCREATIC CANCER
Last August was the second time she battled pancreatic cancer. This year in May, she had to join court proceedings remotely from Johns Hopkins Hospital after recovering from a benign gallbladder condition.
Wishing Justice Ruth Bader Ginsburg a fast and speedy recovery!

— Meghan McCain (@MeghanMcCain) July 14, 2020
DOING HER DUTIES FROM A HOSPITAL
Ginsburg heard oral arguments over the telephone while at the hospital. It was reported that her voice was weaker than usual, however, it got stronger as the proceedings went on.
Justice Ruth Bader Ginsburg has been hospitalized with a possible infection.

Pray hard for the health and well-being of our heroic champion.

🙏🏾🙏🏾🙏🏾

— Hakeem Jeffries (@RepJeffries) July 15, 2020
STAYING AT THE HOSPITAL
Each time she's had to go to the hospital for treatment, the Supreme Justice ends up back at work in no time. Most of her hospital stays are generally overnight.
BREAKING: Supreme Court Justice Ruth Bader Ginsburg has been hospitalized for a possible infection, per a SCOTUS spokesperson.

— Brian Tyler Cohen (@briantylercohen) July 14, 2020
WORKING OUT
Part of the reason why Ginsburg bounces back so quickly is that she still makes time to exercise. She once revealed that she "drops everything" for her workouts.
Based on the currently available information made public, it seems like Ruth Bader Ginsburg had an episode of acute cholangitis that required her doctors to remove her bile duct stent. Wishing Justice Ginsburg a speedy recovery with antibiotics and the best medical care possible.

— Eugene Gu, MD (@eugenegu) July 15, 2020
HER PERSONAL TRAINER
The Supreme Justice has been exercising with Bryant Johnson, her personal trainer, for 21 years.  While being interviewed by CNBC's "Make It," Johnson shared her exercise ethic saying:
"There is no excuse. You either do it or you don't, and that's her attitude. She shows up."
He also confessed how they were "consistently working out."