Fans React to Artem Chigvintsev Sweetly Cradling Nikki Bella's Huge Baby Bump
Nikki Bella recently shared a new photo showing her baby bump, to the delight of her fans. In the photo, the expectant mother is seen sharing a sweet moment with her fiancé, Artem Chigvintsev.
The "Total Bellas" star shared the July 14 photo with her nearly 10 million followers on Instagram. It quickly amassed more than 300,000 likes.
Excited fans were quick to praise the couple and send them well wishes. "You guys are so cute together," one fan wrote. Another commented that the couple is a picture of "pure happiness."
HER PREGNANCY MELTDOWN
In the photo, the expectant mother is seen glowing in a red top as she and Chigvintsev touch foreheads. The soon-to-be-father cradles her huge bump.
A few weeks earlier, Nikki was emotionally distressed over the impending end of her pregnancy, as reported by E! Online. On one episode of "The Bellas Podcast," she told her twin sister, Brie: 
"I'm not gonna lie, I literally almost had my first massive breakdown—breakdown, whatever you want to call it—a few days ago."
With the COVID-19 pandemic casting uncertainty about the future, the mother-to-be understandably became overwhelmed by anxiety. Also pregnant, Brie admitted to being distraught, too.
Nikki told Brie that she is feeling bad about "not being part of the world." She also complained about not being able to go on walks. Brie comforted her emotional sister, saying that reaching the end of pregnancy is "always the toughest." 
 Recently, Nikki  noticed that their unborn baby seems to be following in his father's footsteps.
A CHALLENGING TIME
Brie, who is pregnant with her second child with husband Daniel Bryan, agreed that giving birth during a pandemic is quite challenging.
There have been forecasts about another wave of COVID-19 potentially happening in the fall. The thought of this has been taking a toll on Brie.
As much as Brie wanted to live her life to the fullest, she said she would rather stay indoors and not risk her safety by going outside. As for Nikki, she said she is glad that Chigvintsev is always around to comfort her.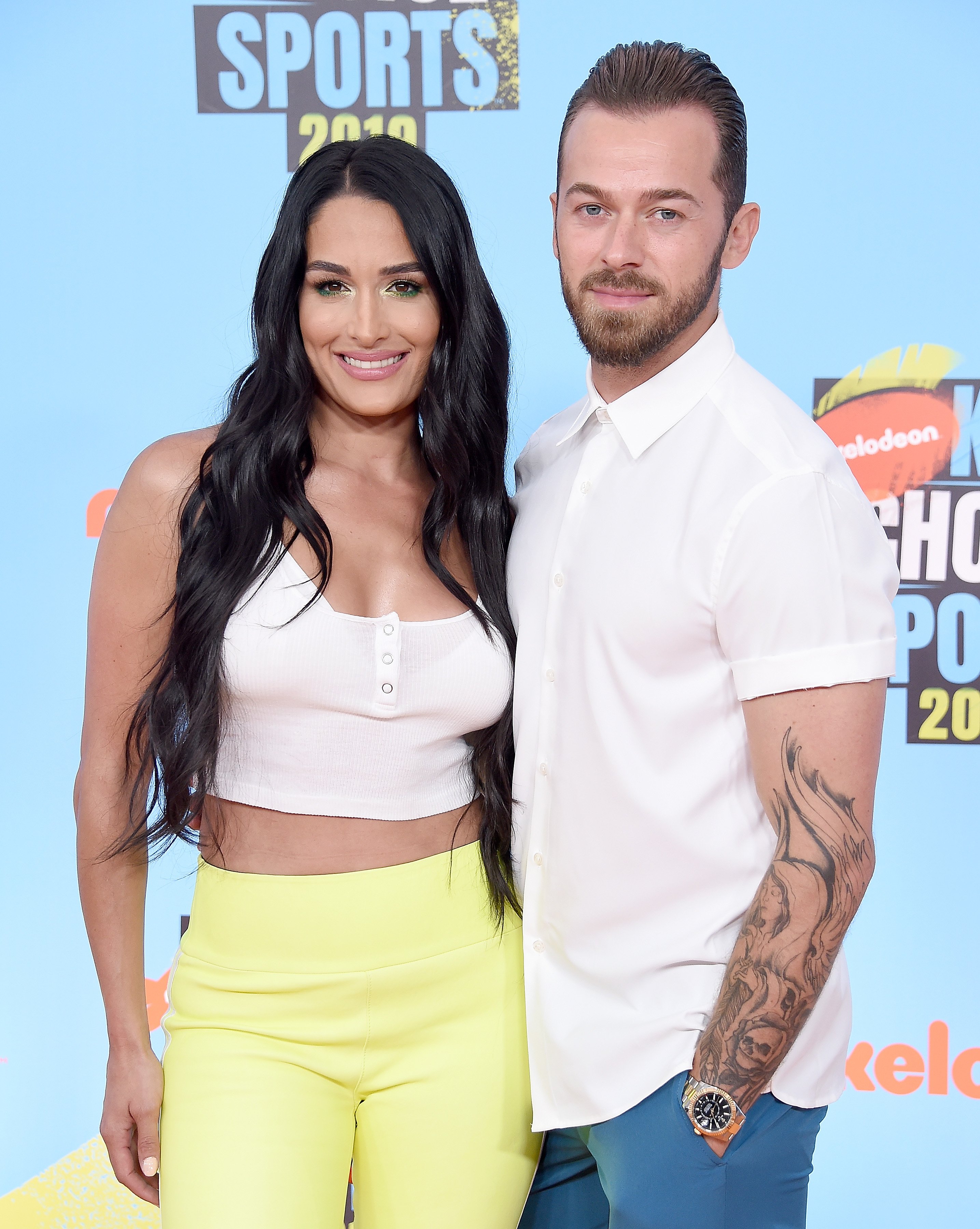 Recently, Nikki noticed that their unborn baby seems to be following in his father's footsteps, as reported by US Magazine.
She said she could feel her baby moving inside her belly as if he was dancing. Nikki also noticed that their unborn baby loved meditation songs. She would sing to her baby often.
Nikki and Artem announced in January that they are expecting their first child. They revealed the news shortly after confirming their engagement.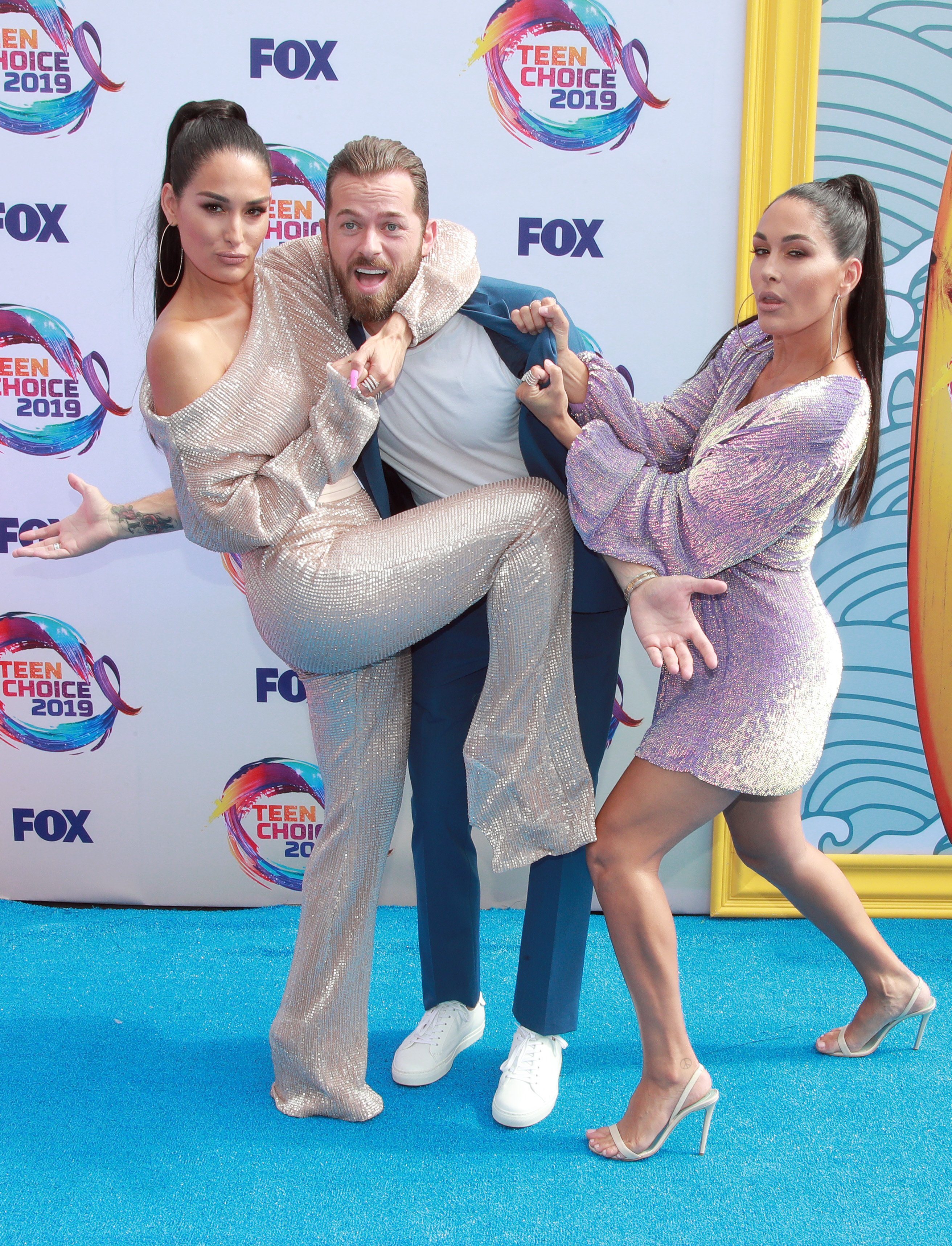 Meanwhile, Nikki also shared the good news about her mother Kathy Colace Laurenaiti's recovery from brain surgery. She informed her social media followers that her mother is feeling better following her surgery in June.
She and Brie explained that their mother was diagnosed with Bell's Palsy a few months ago. After falling ill, it was also discovered that she had a blueberry-sized mass in her brain stem.