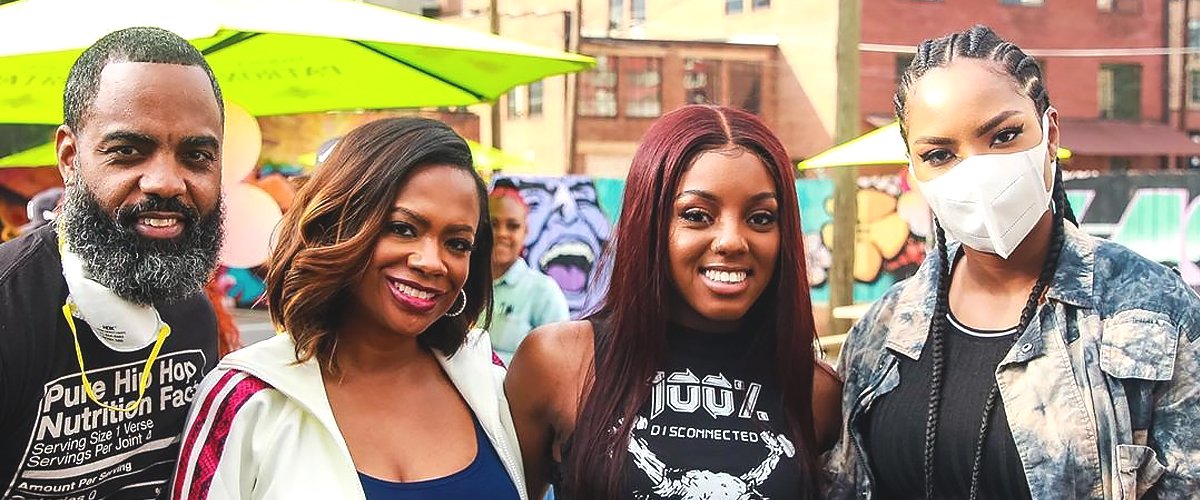 instagram.com/rileyburruss
Kandi Burruss & Todd Tucker Are Proud Parents of 4 Kids — Meet the RHOA Stars' Blended Family
Kandi Burruss and Todd Tucker, best known for "Real Housewives of Atlanta," share four kids ranging in age from eight months to 24 years old.
Both Kandi and Todd have children from previous relationships, and their blended family has been one of the main storyliines of "RHOA" ever since they tied the knot in April 2014.
[Ace Tucker] asked Todd if police officers were "bad guys."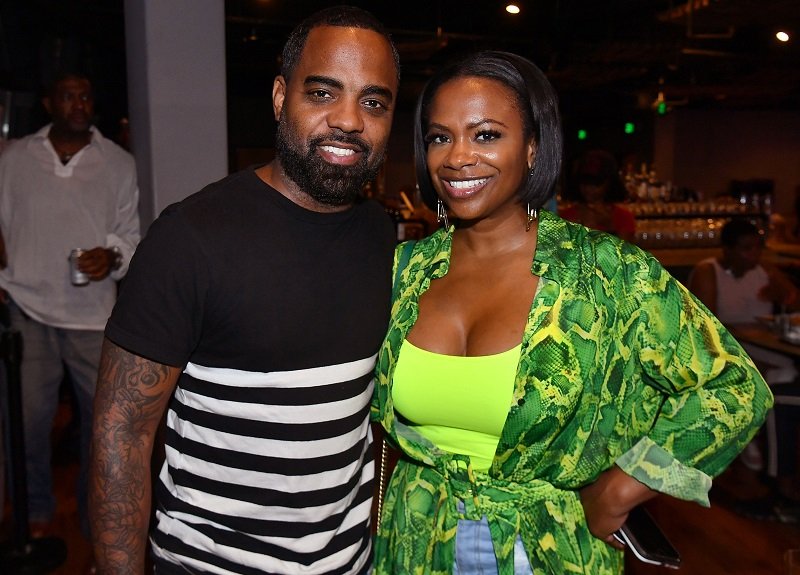 Todd Tucker and Kandi Burruss on September 03, 2019 in Atlanta, Georgia | Photo: Getty Images
The couple's eldest child is Kaela, Todd Tucker's daughter, born on June 17, 1996. In April 2020, Kandi admitted that she and Todd have had some arguments over Kaela.
According to Kandi, Todd likes to determine what should be done for her birthdays or Christmas. Kandi, on the other hand, is the more lenient parent and prefers to let Kaela do whatever she wants to do.
For years, Kandi has been criticized for letting Kaela get away with several things. However, she admitted that although she and Todd share their feelings regarding certain situations, it is her husband who has the final say when it comes to Kaela.
Kandi Burruss and Todd Tucker's second eldest kid is Riley, born on August 22, 2002. In December 2019, she made headlines after sharing her thoughts on growing up "privileged." Riley said:
"I definitely think that I'm probably going to get backlash as we have before for certain things. Clearly, we're very fortunate, and I'm definitely very privileged."
Weeks later, Riley Burruss grabbed the headlines again after getting accepted into New York University, her first choice. She revealed that it was the only school she wanted to go to and that she applied to other universities as backup plans.
Kandi Burruss' daughter is currently in the Steinhardt School of Culture, Education, and Human Development and is very likely to become an entertainment lawyer.
Kandi Burruss and Todd Tucker's first biological kid is Ace, born on January 6, 2016. In August 2019, Kandi uploaded a cute photo on Instagram to let her followers know that Ace had just started attending preschool.
In the adorable pic, Ace appeared, holding a colorful first-day-of-preschool sign while flashing his smile at the camera.
Earlier this year, Todd uploaded a photo on Instagram, showing Ace wearing a police uniform. In the caption, he revealed that the boy chose to be a police officer for his career day at preschool.
Sadly, Ace watched the news following George Floyd's death and saw the tense situation as regards police brutality. He then asked Todd if police officers were "bad guys." Todd pointed out that it was hard explaining to his son that "the police can also be the bad guys."
The fourth kid of Kandi Burruss and Todd Tucker is Blaze, the baby girl born to a surrogate mother on November 22, 2019. The couple opted for surrogacy to expand their family because of Kandi's history with delivery complications.
A few days after Blaze's birth, Kaela took to Instagram to reveal how she felt about both Ace and Blaze, who are significantly younger than her.
Initially, Kaela joked about being an "old ass big sister," adding that she would be in her 40s when both of them graduate high school. Then, she admitted to being "mad happy" about them. The post has since been removed.
In December 2019, Kandi revealed that she felt judged by a family member who asked if she didn't prefer to carry the baby herself instead of having a surrogate. Although the unnamed woman hurt Kandi's feelings, the "RHOA" star was sure that she didn't do it on purpose.
Kandi Burruss and Todd Tucker's kids have a bright future ahead, and the couple's fans are very likely to get glimpses of their lives on social media.
Please fill in your e-mail so we can share with you our top stories!