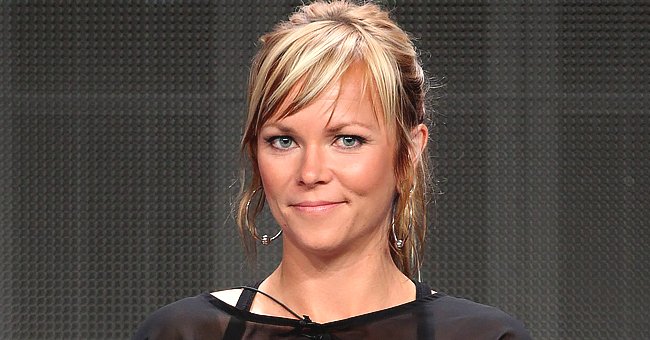 Getty Images
Jessi Combs 1 Year after Her Death — Quick Facts about the 'Mythbusters' Star

Jessi Combs passed away at the age of 39 while attempting to break a land speed record. Here are quick facts about the "Mythbusters" star that you may not know yet.
Combs was born in Rapid City, South Dakota. She lived in Long Beach, California, as reported by The Sun. She loved snowboarding earlier in her life. She was a skillful artist and craftswoman as well.
Combs studied automotive design and fabrication. She later showed up as a host on "Extreme 4X4," a hit series airing on Spike TV.
Jessi Combs at the Beverly Hilton Hotel on August 2, 2012 in Los Angeles, California. | Photo: Getty Images
Before the accident that killed her a year ago, Combs once had a broken spine due to a piece of heavy machinery. Luckily, she regained her health following months of rehabilitation.
Combs appeared in some television shows again. That includes her appearance on "Mythbusters," a science entertainment television program on Discovery Channel.
During those times, she kept on sharpening her abilities as a professional driver for advertisements and films.
Combs was given the title as the "fastest woman on four wheels" after she successfully set a record with a speed of 398mph. She became very popular, and many people admired her.
Sadly, on August 27, 2019, Combs died after crashing a jet-powered car in the Alvord Desert, Oregon. That tragic accident happened while she was trying to break her own land speed record.
Combs was remembered for her mile-wide smile and consistent undertaking to accomplish her dreams.
In a poignant post on social media, Terry Madden, Comb's boyfriend, opened up about his beautiful girlfriend. He called her an "amazing spirit," as reported by National Public Radio.
Madden said that he has never loved or been loved by someone as much as this amazing woman. He added: "She was the most amazing spirit that I have ever or will ever know."
Madden added that he was the first on the scene of the accident, which he depicted as "horrific." He and others did everything to revive Combs. But they failed.
Comb's family announced at the time that a foundation will be made to proceed with her endeavors to "empower women and young girls" to follow their goals.
Combs was remembered for her mile-wide smile and consistent undertaking to accomplish her dreams, as reported by Screen Rant.
In the end, Combs passed on doing what she loved, trying to break a land speed record and turning into the fastest woman on Earth. It was a dream she held since 2012.
Please fill in your e-mail so we can share with you our top stories!