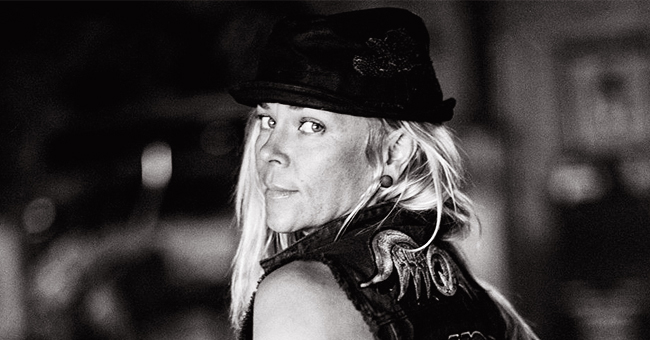 instagram.com/thejessicombs
Jessi Combs Shared about Walking into Line of Fire Days before Death While Trying to Beat Record
American pro racer Jessi Combs passed away on August 27. Now, everyone is shaken by one of Jessi's last Instagram posts.
The news of Jessi's death left fans shocked. The gorgeous entertainer was pronounced dead on Tuesday, August 27 while racing to break her very own land speed record.
The fatal accident reportedly happened in Oregon's Alvord Desert. Although the cause of the crash is still unknown, Jessi's close friend, Terry Madden, shared that they had done everything "humanly possible" to save her.
Jessi's unprecedented death, however, seems even more mysterious now. That is after findings that she had only recently addressed the fact that being a racer came with many life-threatening dangers surfaced.
Via Instagram, the svelte beauty shared a photo of herself approaching the same jet car that would eventually claim her life. She captioned the scenic picture with a short message that has now turned to an emotional one for fans since her demise.
"It may seem a little crazy to walk directly into the line of fire... those who are willing, are those who achieve great things," Jessi wrote. "People say I'm crazy. I say thank you ;)," she further wrote to conclude her message proudly.
The caption is also littered with numerous hashtags, which made it evident that Jessi indeed meant her words.
The post is one that has rendered netizens shell-shocked considering that it came exactly two days before her death. It will surely be recognized as one of the most iconic memorials when it comes to celebrity deaths.
That isn't too far fetched considering that till date, Jessi remains one of the most popular female racers thanks to her laudable feats. Her first win came in 2013 after she claimed the women's 4-wheel land speed record with a top speed of 440.709 mph.
Some three years later, she beat her record with a new top speed record of 477.59 mph! Jessi was every bit a champion, and the one thing that seems reassuring is that she lived a life full of joy while doing all her heart desired.
May her soul rest in peace.
Please fill in your e-mail so we can share with you our top stories!