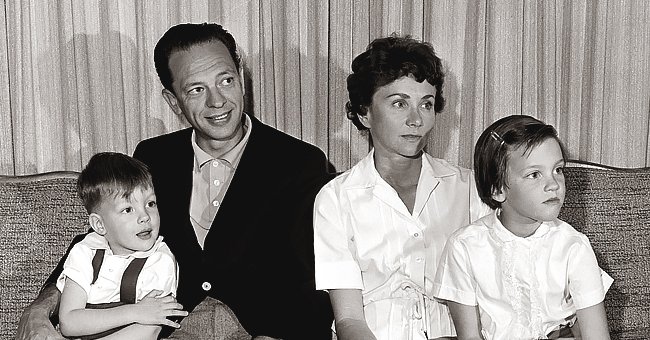 Getty Images
Don Knotts' Daughter Once Recalled Memories of the Late 'Andy Griffith Show' Star

Karen Knotts, the daughter of Don Knotts, remembered her late father in an interview. She shared that until the last moments of the "Andy Griffith Show" star's life, he still managed to make them all laugh.
Knotts became very popular when he played the role of Deputy Sheriff Barney Fife in the 1960s sitcom, "The Andy Griffith Show." He passed away in 2006 at the age of 81.
"Here's the thing about my dad," Karen said. "He had this funniness that was just completely, insanely natural." Karen also detailed what happened when her father was on his deathbed. She said that she needed to run out of the room so she could laugh.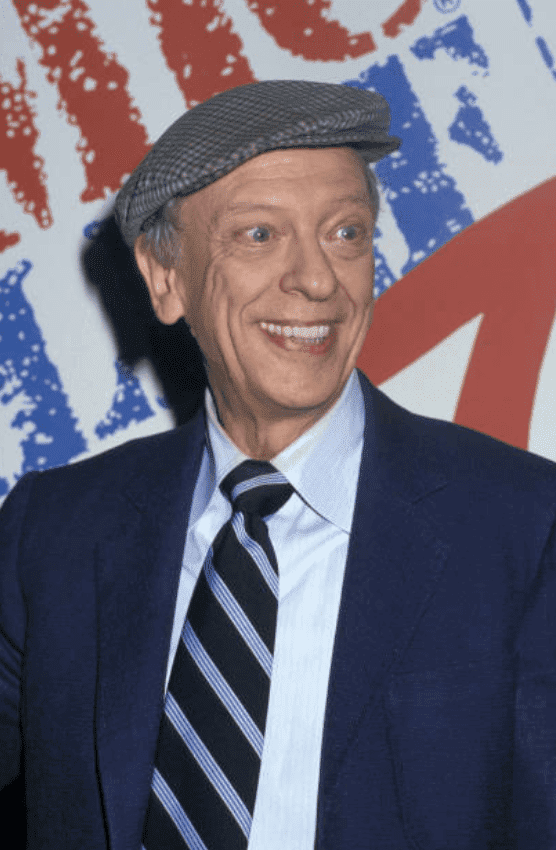 Don Knotts on November 14, 1987, in Universal City, California. | Photo: Getty Images
"When he was dying, he was making us laugh in hysterics," Karen explained. "He was literally dying, but he did something or said something that caused my stepmother and I to go into fits of laughter, which is why I ran out."
At that moment, Karen kept in mind that she should not laugh right in front of her dying father. But later on, she regretted why she did not laugh at the time.
Karen realized that what director Howard Storm had told her was right. She should have stayed and laughed out loud because that is what comedians live for.
During the interview, Karen also shared about her father's childhood. She said the comedian had an issue with his father and older brother. The two were alcoholics, and they also tormented him. But Knotts' life completely changed when his father died.
Karen said that at that point, that burden lifted off of his father. Furthermore, when he became mature enough, he had the option to get his sibling under control. Finally, he was no longer threatened at home.
Knotts' first stint as a performer was as a ventriloquist.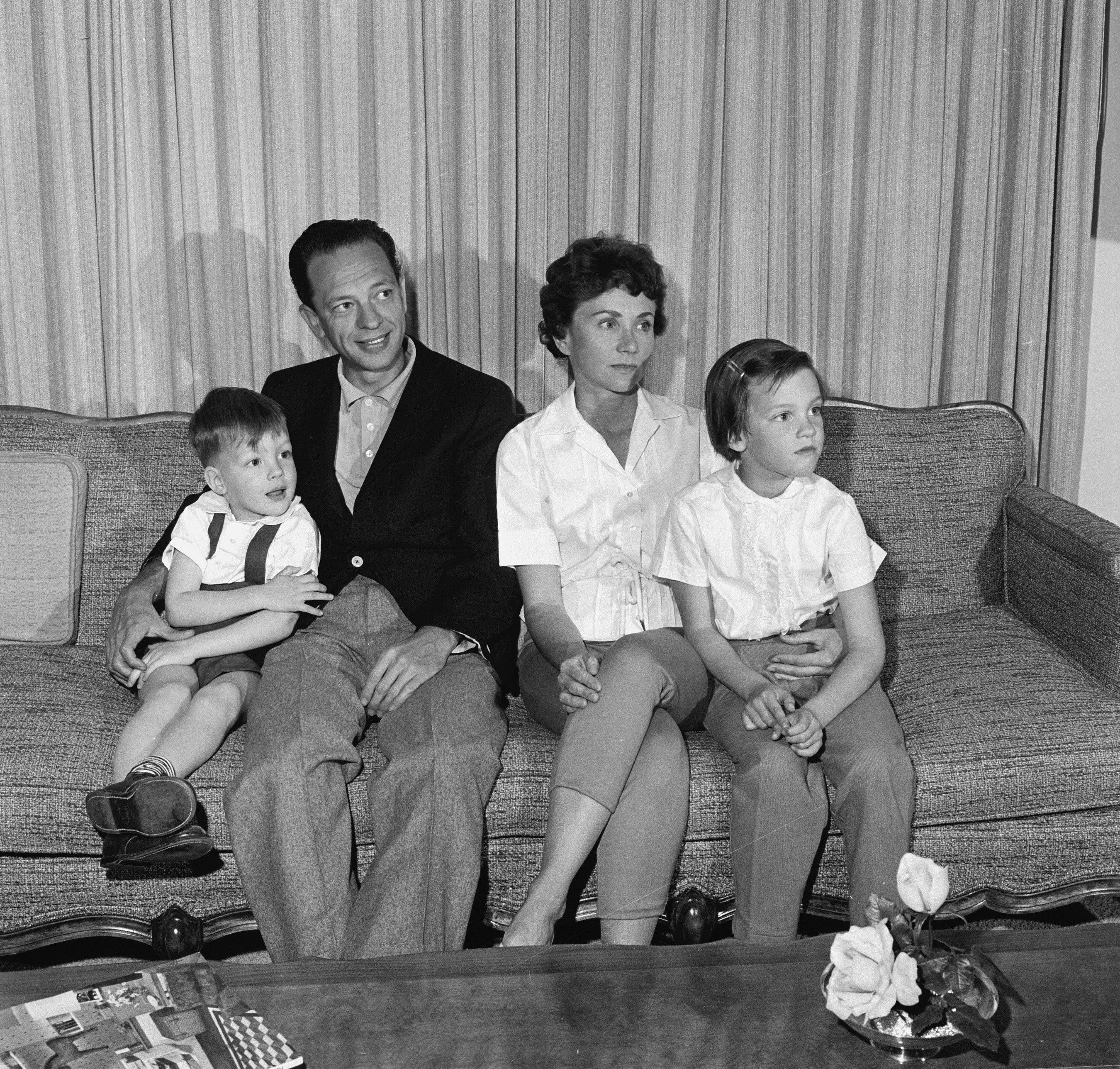 Don Knotts with his family at home, March 2, 1961. | Photo: Getty Images
Knotts then attended Morgantown High School. According to Karen, her father once told her that those high school years were the best years of his life.
As stated on his IMDb profile, Knotts' first stint as a performer was as a ventriloquist. He performed paid gigs at parties and different occasions in Morgantown.
He then chose to try a career in the entertainment industry. After graduating from high school, Knotts moved to New York City. He, however, just lasted in the Big Apple for a few weeks.
Knotts later decided to go to college. He enrolled at West Virginia University. In 1948, he graduated with a degree in theater. Before moving back to New York, he tied the knot with his girlfriend. Knotts did stand-up comedy at clubs, and he also appeared on the radio.
In the long run, he was picked to star on "The Bobby Benson Show." He later starred in the 1951 soap opera "Search for Tomorrow." More shows came into his life, such as "The Steve Allen Plymouth Show" (1956), until he was included in the casting of "The Andy Griffith Show" (1960).
His spectacular performance as Deputy Barney Fife earned him an Emmy Award for Best Supporting Actor. However, after five seasons, Knotts decided to leave "The Andy Griffith Show" as reported by Distractify. In an interview, he revealed the reason why he left.
"I left because Andy said he would never do the show more than five years," Knotts explained. "I had a five-year contract and during the fifth season I thought 'I better start looking around for more work.'"
Knotts soon found success on the big screen, according to IMDb. He starred in several films, including "The Reluctant Astronaut" (1967), "The Ghost and Mr. Chicken" (1966), "The Incredible Mr. Limpet" (1964), and "The Shakiest Gun in the West" (1968).
Knotts remained busy with his career for the next decades. He provided the voice of "Mayor Turkey Lurkey" in the 2005 animated film "Chicken Little." It became one of his last movies.
Please fill in your e-mail so we can share with you our top stories!