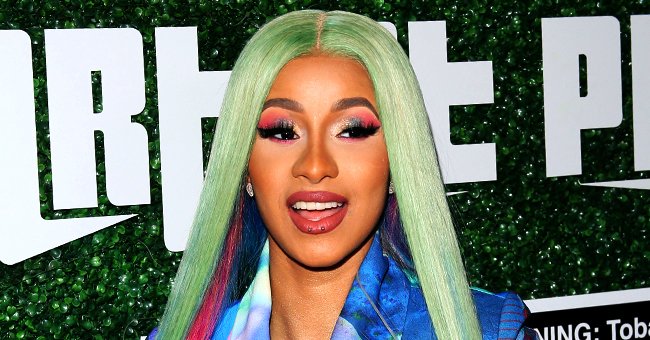 Getty Images
Cardi B Gives Fans a Glimpse of Her Three Chest Piercings on Instagram
Rapper Cardi B shows off her new dermal chest piercings on her Instagram story after sharing the painful nightmarish experience of getting them done.
Rapper Cardi B has once again added a new feature to her fascinating ever-growing artistic body decorations. The eccentric artist known for her love for body art shared videos on her Instagram story, showing off three piercings on her chest.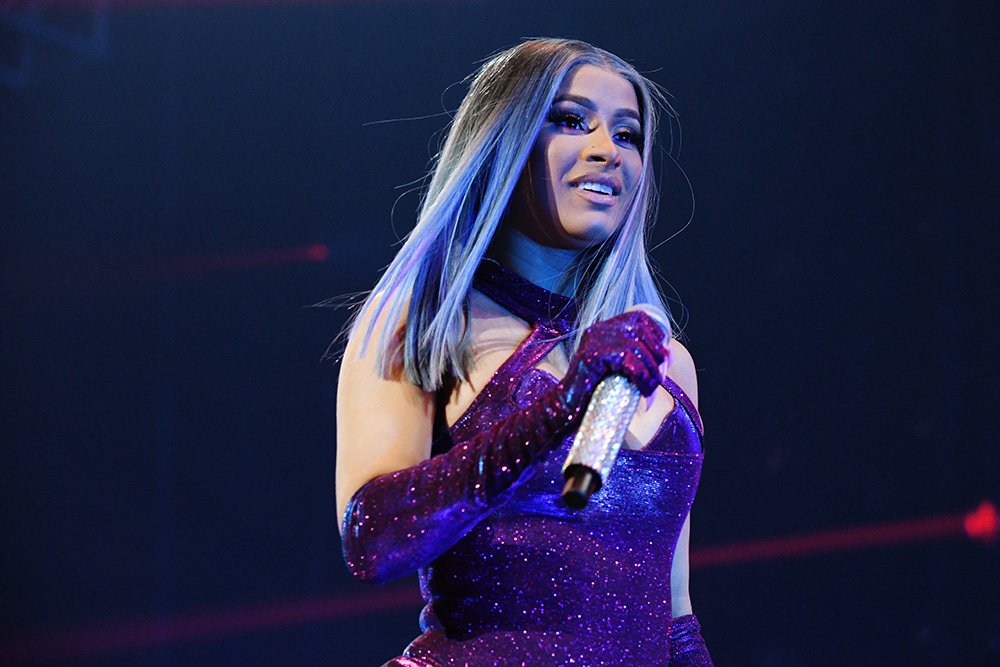 Cardi B performs at the 7th Annual BET Experience at L.A. Live Presented by Coca-Cola at Staples Center on June 22, 2019 I Photo: Getty Images.
In her videos, Cardi's piercings were adorned with three glitzy jewelry pieces aligned vertically to form a straight line.
Two of the piercings were newly done, and she made sure to document the moment the piercings were punched in even though she howled in pain. She posted the recording and captioned it, "1 Down."
While the piercer worked on the dermal piercings, the rapper squirmed in her seat yelling, and anxious to be done with the process. Beside her was her husband, Offset, holding her hand being supportive.
When they were done with the first piercing and getting ready to do the next, the rapper playfully wondered if she was going to go through the pain. Offset decided to cheer her on, resulting in her challenging him to get a piercing too!
Cardi B shows off her piercings on Instagram | Photo: Instagram/iamcardib
With the number of tattoos and piercings Cardi B proudly sports all over her body, it is evident that she has a relatively high pain tolerance.
However, when it was time for her to redo her labret piercing, which was the piercing right below her bottom lip, all the tolerance seemed to fly out of the window. The "Money" rapper howled even louder than she had before, making it seem like she was going to let out some tears. She wrote:
"This [expletive] hurt ?I forgot how it felt."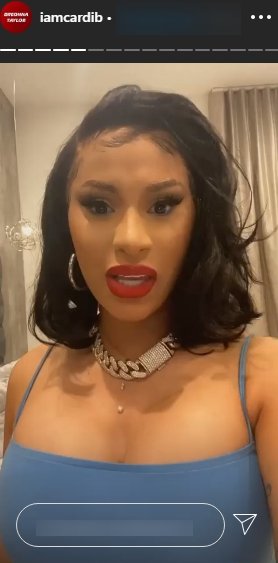 Cradi B talking about her piercings on her instagram story | Photo: Instagram/iamcardib
The rapper's fans dropped several comments laughing at the rather comical sight of Cardi B in the chair, holding her husband's hand and screeching at the top of her voice in excruciating pain.
Apart from her well-endured piercings, Cardi also recently got her body ink touched up a bit and did not fail to keep her fans in the loop.
The Bronx-born artist also sports a massive vibrantly-colored display of blooming flowers, a hummingbird, and butterflies that span across her back, spiraling down her leg.
She also recently added a thing or two to her infamous peacock tattoo, which runs down her thigh and leg. The rapper also decided to show her followers an uncensored view of the magnificent colorful art in an Instagram post.
Cardi B is no stranger to adorning her body in colorful and interesting ways that she finds suitable and her fans are always eager to see what the next addition is going to be.
Please fill in your e-mail so we can share with you our top stories!