Rachael Ray Shares Sweet Photo of Her Puppy Bella
Rachael Ray recently revealed her favorite snuggle mate. She showed off her cute puppy on social media.
The "Rachael Ray Show" star introduced her pooch, Bella Boo Blue, to the world in an Instagram post. In the photo, the adorable puppy is resting on a blue-and-white blanket.
She captioned the post, "Bella Boo blanket. Take a close look. Her snuggle mate is a pita." She peppered the caption with a heart and eyes emojis.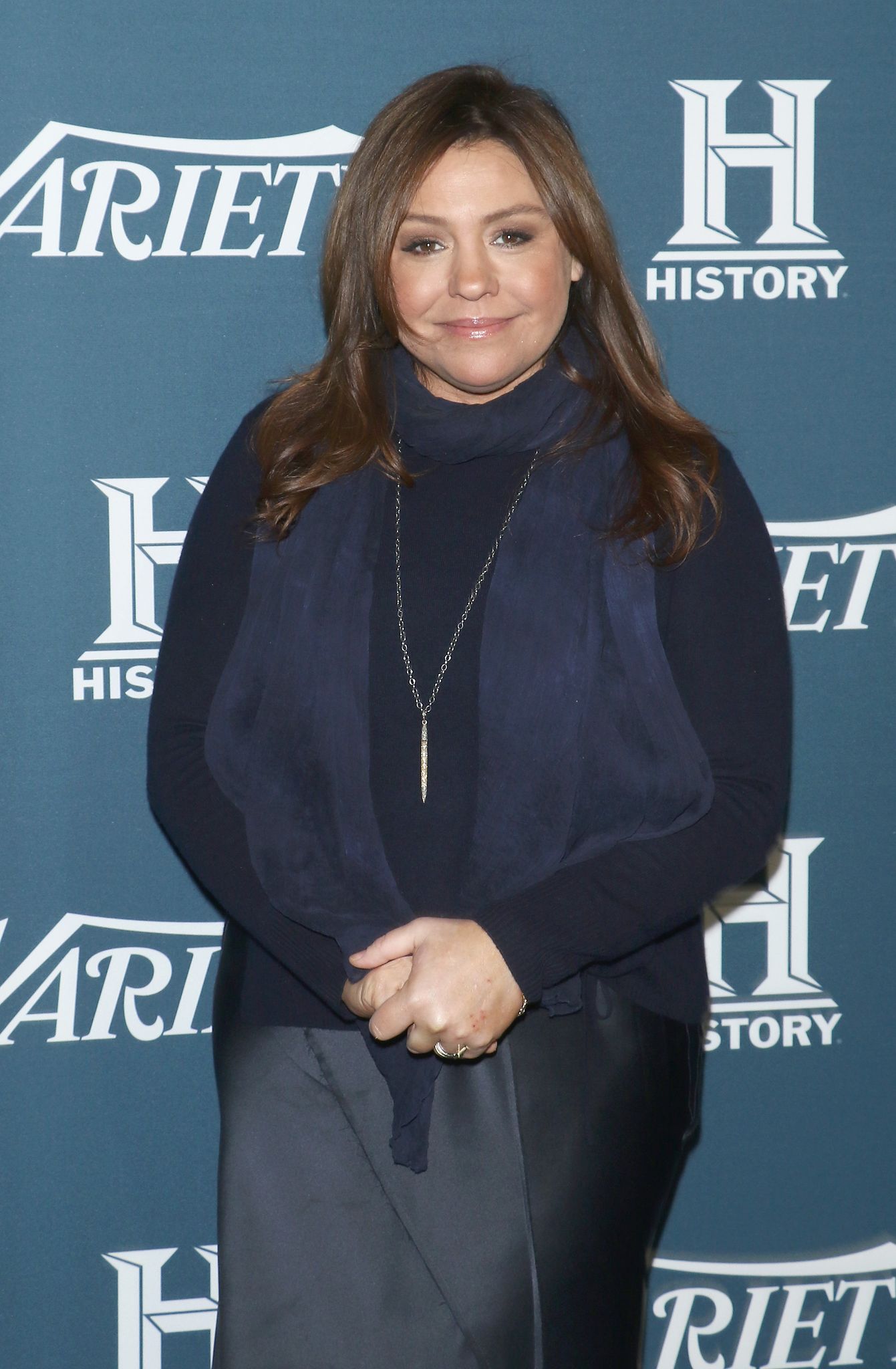 The puppy's full name is emblazoned in blue block letters across the blanket. Bella, a rescue with glossy fur, is seen nestling her head against a round of pita bread.
As reported by Inquisitr, the picture was likely snapped in Ray's upstate New York home. Ray and her husband, John Cusimano, have been holed up there since the onset of the COVID-19 pandemic.
The couple adopted Bella Boo Blue last June. Ray earlier lost her bellowed pit bull, Isaboo, as reported by People.
Ray has been updating her fans with social media posts about Bella. The adorable puppy can be seen playing outside, chasing ice cubes, and sleeping with a stuffed toy.
Ray's pit bull passed away a month in May. She paid tribute to the dog, writing on Instagram that Isaboo "taught us more about unconditional love, empathy, and understanding of one another than we could have ever imagined."
Ray became a household name as hosts of Food Network shows.
The celebrity chef has been helping other people care for their pets amid the pandemic. Her pet food company, Rachel Ray Nutrish, committed to donate 4 million meals to pets, as reported by People.
Ray is concerned that families struggling to make ends meet during the pandemic may be forced to surrender their pets to shelters. She wants to help families be united with their non-human members throughout these uncertain times.
Ray became a household name as hosts of Food Network shows. She also authored a number of cookbooks. She now has her own television talk show, Rachael Ray.
Born on August 25, 1968, in New York, Ray worked on several jobs in the food industry before becoming a celebrity chef, according to Biography.
The television personality became popular after her "30 Minute Meals" classes were featured by a local television newscast.
Another celebrity chef with massive success is Curtis Stone. Recently, Curtis revealed how he and his wife, Lindsay Price, managed to keep their marriage solid despite their busy careers.