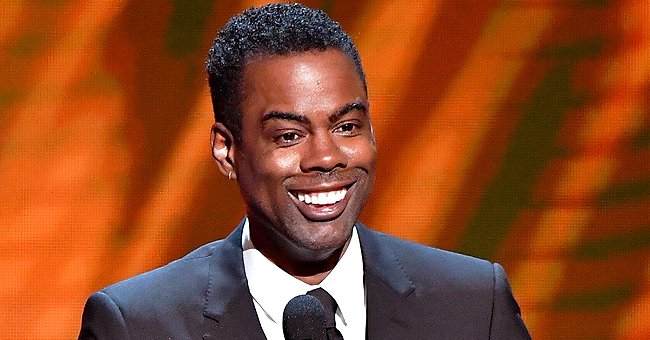 Getty Images
See Chris Rock and His Daughter Zahra's New Basquiat-Inspired Tattoos (Photos)

Actor and comedian Chris Rock recently got a tattoo, which is his first at age 55, along with one of his daughters. He shares two girls with his former wife, Malaak Compton.
The entertainer seems to be bonding just right with his child. Rather than a luxurious trip or pep talk, he decided to take his daughter to a tattoo shop. This is a first time trip for the on-screen star whose tattoo was shared via the store's official Instagram page.
It is not sure if it was 18-year-old Lola or the youngest, 16-year-old Zahra, who accompanied dad, as images shared did not reveal her face.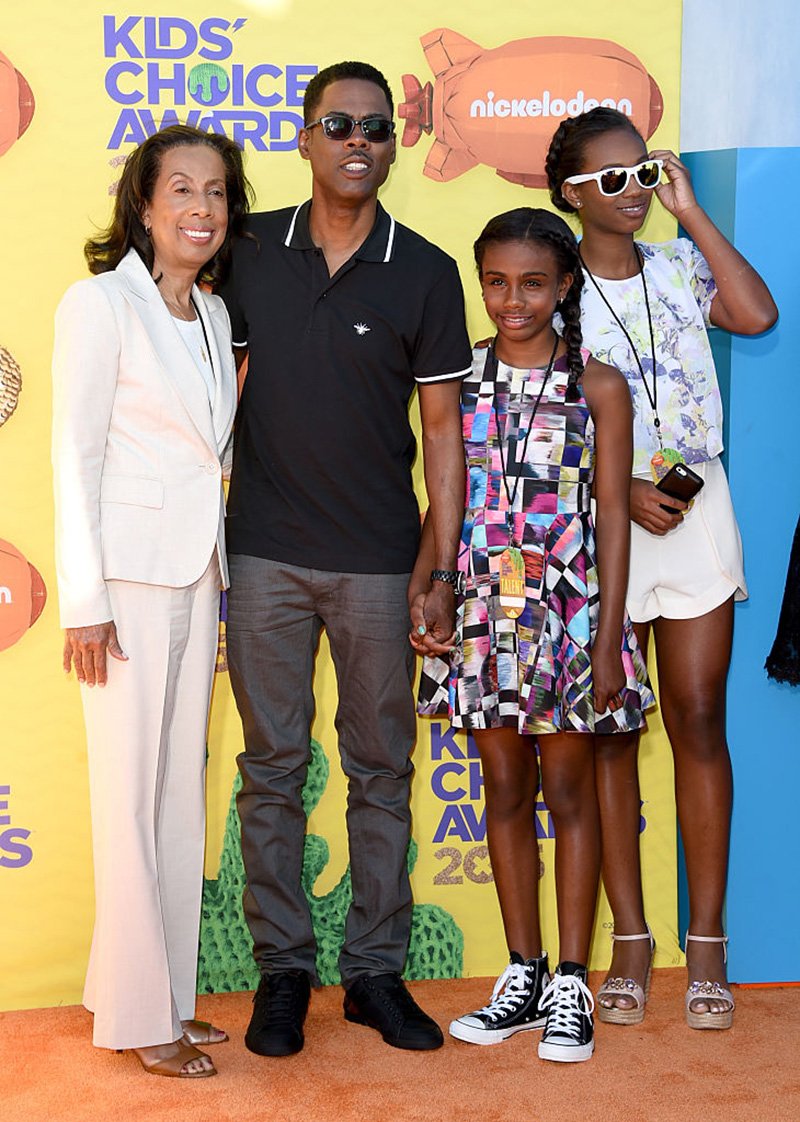 Malaak Compton-Rock, (Center L) Lola Simone Rock, (Center R) Zahra Savannah Rock and (L) Chris Rock attend the "Madagascar 3: Europe's Most Wanted" New York Premier at Ziegfeld Theatre on June 7, 2012 in New York City. I Image: Getty Images
The first picture was Rock in a white short-sleeved shirt and fedora hat. He had a face mask on while one of his sleeves was rolled up to display the Basquiat crown tattoo.
His daughter got a crown tattoo too but topped it with a dinosaur standing directly under the crown. The business page of the tattoo professionals @bangbangnyc wrote under the image,
"First tattoo for King @chrisrock and his daughter. Thank you for trusting us."
Fans of the actor appreciated the art as well as the Instagram followers of the famous Bang Bang NYC, which is a go-to for several entertainers like Katy-Perry, Rihanna, and Miley Cyrus. The main artist in the ink store is someone named Dragon.
Vanessa Hudgens, who recently patronized the store, gave them a thumbs-up, and she expressed her desire to get the same tattoo.
He admitted to not giving his best as a married man and mentioned that he was too proud to accept his wrongs at first.
The comedian's lovers, who were recently blessed with images of his first tattoo, would recall that he had a lengthy divorce procedure with his ex-wife.
Compton gave birth to Rock's daughters, who are his only kids. The former lovers decided to part ways after more than a decade of being married. During their divorce, they could not agree on the number of kids they share.
Rock opined that he has only two kids, but Compton said that they actually have three. According to her, their third child was a girl, Ntombi, from South Africa, who had been living with them since she was a toddler.
One of the reasons why the actor's marriage ended was his infidelities. Reportedly, he admitted to not giving his best as a married man and mentioned that he was too proud to accept his wrongs at first.
After the divorce, his daughters were not interested in having a relationship with him. However, it did not stop him from showing them his love by buying a house close to them. Rock also continued to gush and celebrate them online.
The relationship between the girls and their dad has improved. Earlier in the week, Zahra and the actor were seen grabbing pizzas while they looked comfortable as they chitchatted together.
Please fill in your e-mail so we can share with you our top stories!