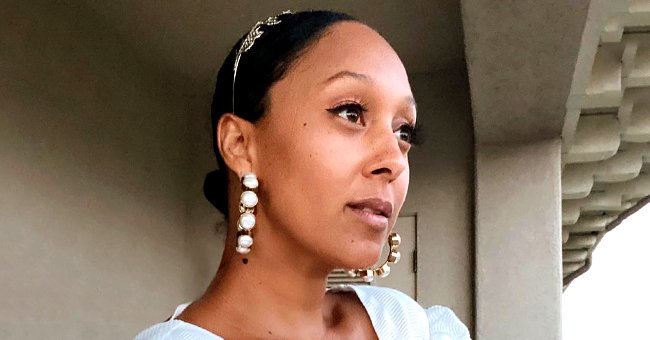 Instagram/tameramowrytwo
Tamera Mowry Opens up about Self-Love in Relation to Being a Woman in an Inspiring New Post
The former "The Real" co-host had a beautiful and empowering message to send to her female fans, once again sharing inspiring words of wisdom that prove how thoughtful she is.
42-year-old actress and TV show host Tamera Mowry has been in a reflective mood at least since her recent birthday on July 6, as we can conclude from her social media activity of the past week.
In a recent example, Mowry made a post on her Instagram account on July 15 on which she shared an important and inspiring thought about the unrealistic expectations that are often imposed on women.
"We are a wife, a mother, a teacher, a chef, a therapist, a sister, the list goes on and on," Mowry wrote, listing just a few of the roles that society demands of a woman to play.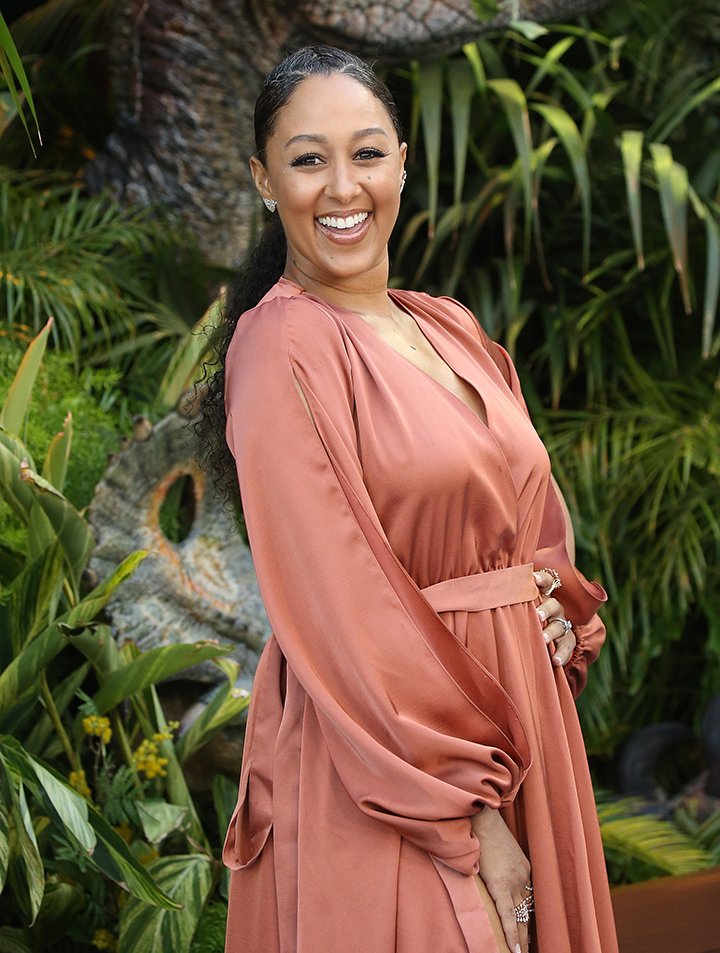 Tamera Mowry-Housley arrives to the Los Angeles premiere of Universal Pictures and Amblin Entertainment's "Jurassic World: Fallen Kingdom" held at Walt Disney Concert Hall on June 12, 2018 in Los Angeles, California. I Image: Getty Images.
"I wouldn't trade it for the world, but some days are definitely easier than others," Mowry, a working mother, added, celebrating the strength of women like her but allowing herself to catch a breath when she can't be everything at the same time.
"For all the women out there who are feeling overwhelmed or exhausted, just know: It's perfectly okay to not always be okay. We're all just doing our best," concluded Mowry.
AN INTERRACIAL RELATIONSHIP
Mowry has recently also shared her life wisdom with the world, opening up about her own experience in her interracial marriage with Adam Housley, with whom she has been married for nine years and shares two children.
The actress addressed this issue in a recent episode of "The Real," on which Mowry talked about the importance for each member of the couple to be open to learning about the other's perspectives and experiences.
Luckily for her, she can say that husband Housley is an open-minded person, someone who is always open to learning and that doesn't get uncomfortable in unfamiliar situations.
LEAVING "THE REAL"
Mowry had been co-hosting "The Real" for the last seven years, and as difficult as it must be for her, she recently announced her decision to leave the show, taken to her Instagram account on July 13 to share a written statement with the news.
"To my fellow hosts, I love you, I will miss you, and I will always be there for you. Thank you for teaching me, supporting me, and loving all of me. Sisters forever," Mowry wrote.
She also shared that she was looking forward to spending more time with her family and to pursue new professional projects.
Please fill in your e-mail so we can share with you our top stories!