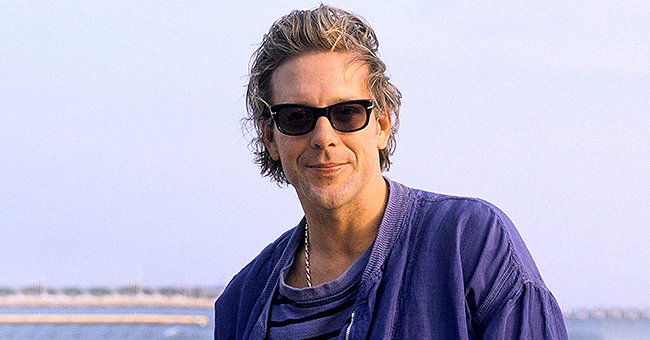 Getty Images
Mickey Rourke Shares Adorable Photos from the Last Day He Babysat a Dog Named Punkie
"Sin City" star Mickey Rourke shares a heartwarming photo of his last day babysitting a cute pooch named Punkie.
63-year-old Mickey Rourke isn't just a dog lover with words but also with his actions, and his latest social media post is proof of that.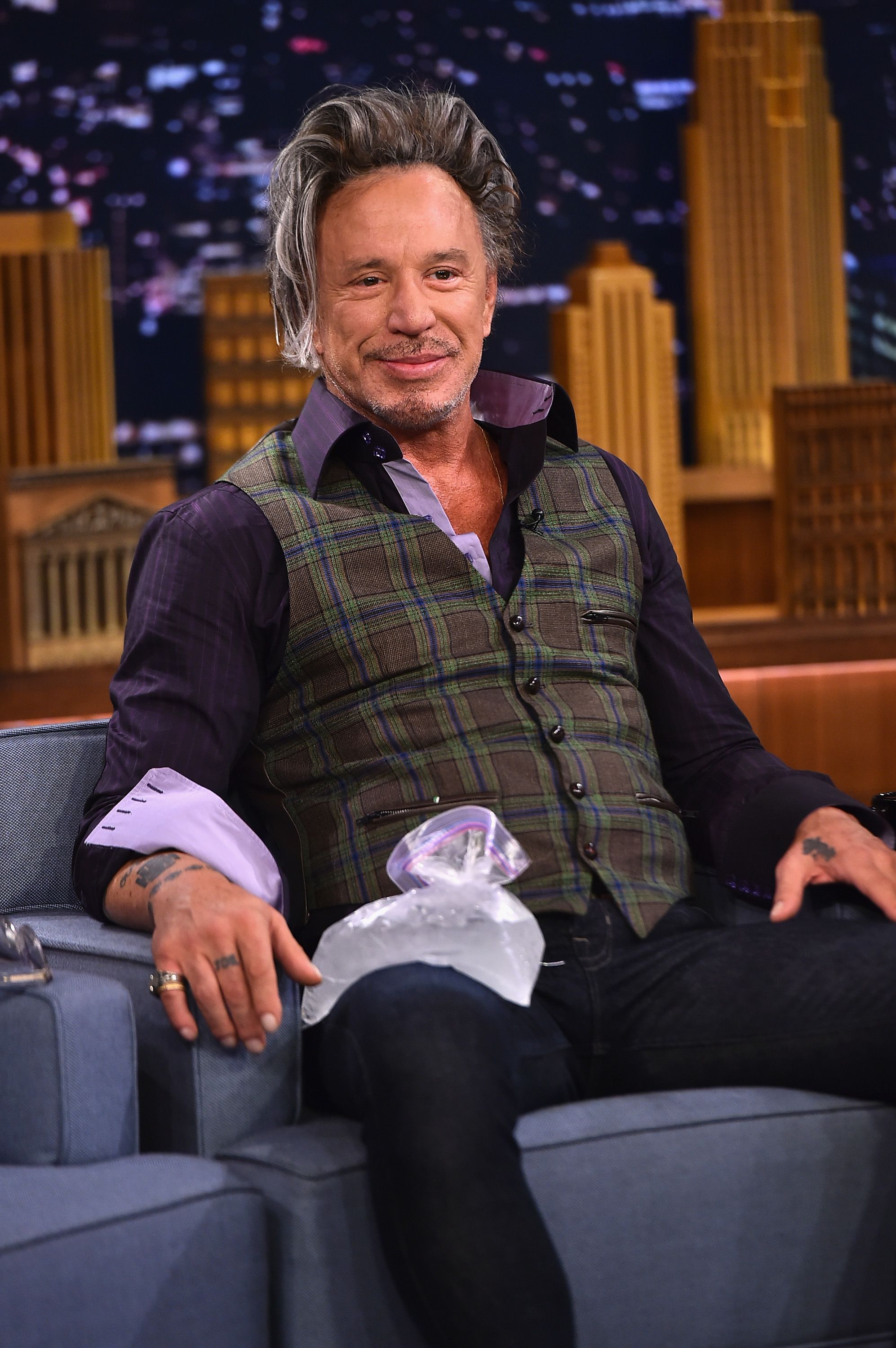 Mickey Rourke at "The Tonight Show starring Jimmy Fallon" at Rockefeller Center on August 12, 2014 | Photo: Getty Images
Over the weekend, the actor took to his Instagram to share a collage of heartwarming photos that showed him on the last day of babysitting a dog named Punkie. Dressed in matching camouflage jacket and pants, Mickey looked his happiest while holding the little pooch in his arms.
[Mickey Rourke] formed an unbreakable bond with his dogs when they saved him from taking his life.
The New York native explained in the caption that he would have loved to kidnap Punkie but didn't want to lose his relationship with a makeup artist, who owned the adorable canine. While babysitting, he also received two gorgeous paintings from an Argentinian artist he praised, writing:
"What a very kind man to present me with 2 beautiful paintings. He just made out of the kindness of his heart! Thank you so much so very much!."
It is no surprise that Rourke was reluctant to give the little pup back as he is an ardent lover of dogs. The Sun notes that he has a Pomeranian pooch of his own named Number One. The star and his beloved companion, who are often seen stepping out together, have begun to share an uncanny resemblance.
During a public outing in April 2017 to a local coffee shop in Downtown Hollywood, the pair looked like best friends as the Golden Globe winner carried the pet in his arms.
This was also the case in June 2016 when the "Barfly" actor carried the pet while attending a meeting in Beverly Hills, per Daily Mail. The veteran actor looked years younger sporting a black button-down shirt and casual jeans with a brown leather vest and matching Oxford shoes.
Rourke is no stranger when it comes to showing off his beloved pets to the world. He often talks about the impact his dogs have had in his life, and one of those times was when he won the Golden Globe for Best Actor in 2009.
While giving his acceptance speech for the award he won for his role in "Wrestler," Mickey thanked his dogs, both dead and alive, saying they meant the world to him. PageSix recalls that the former professional boxer formed an unbreakable bond with his dogs when they saved him from taking his life.
While recounting the experience, Mickey explained that he was going through a difficult time and was about to shoot himself with a gun when his dog Beau Jack spoke to him through his eyes. He put down the gun, and the rest is history. Indeed, dogs are man's best friend!
Please fill in your e-mail so we can share with you our top stories!