Dwyane Wade Proudly Shares a Pic of Daughter Zaya Smiling in a Curly Blue Wig While Swimming
Former NBA star Dwyane Wade shared a picture of his daughter Zaya in a blue wig while she was in the pool, with love being the dominant message of his post.
Proud dad Dwyane Wade shared an adorable photo of his daughter Zaya on his Instagram page, showing her wearing a curly blue wig and a bright smile on her face while in a swimming pool. He captioned the post:
"Love wins."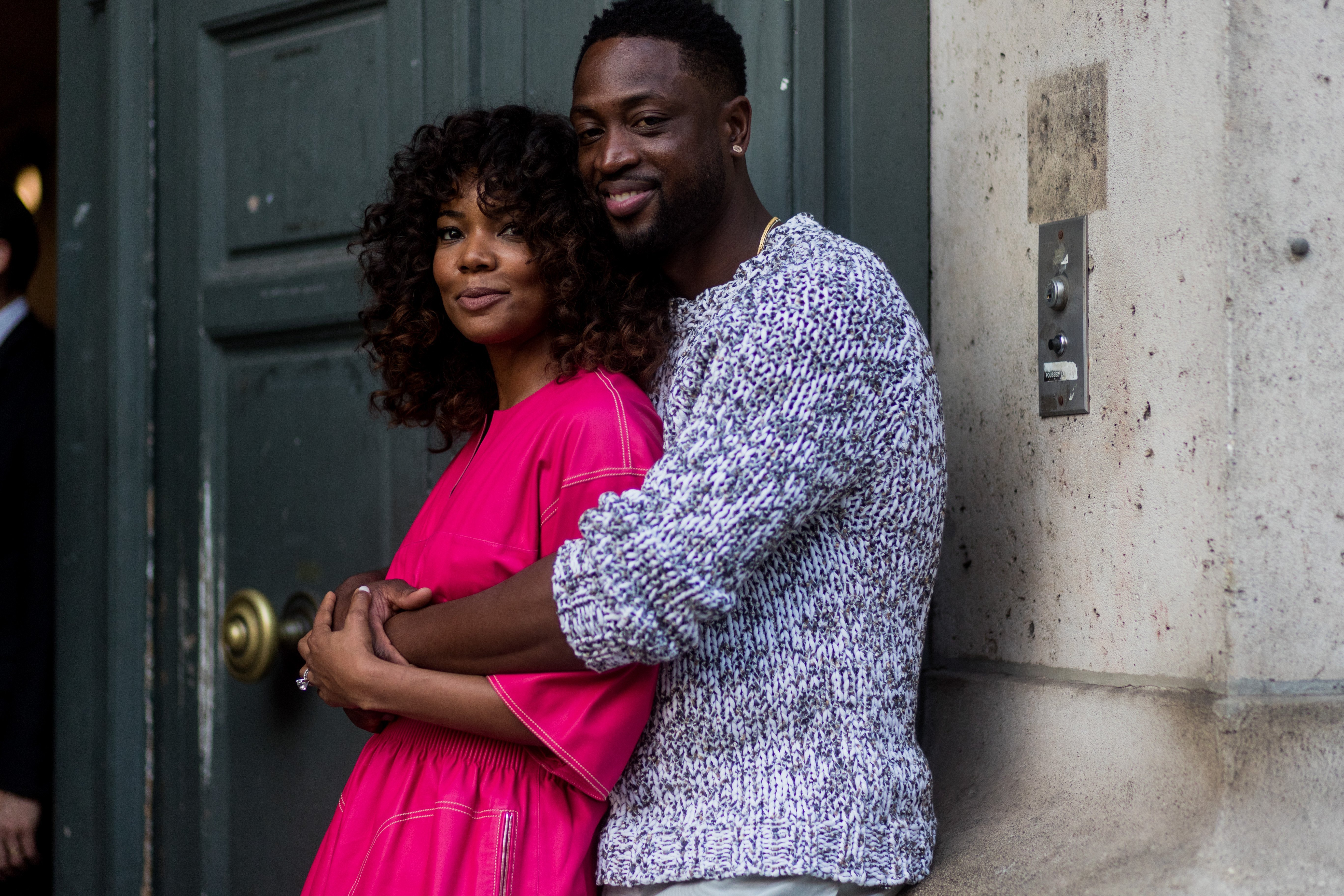 The post is coming a few days after the former Miami Heat star shared a picture of the 13-year-old Zaya wearing a pair of rainbow-colored sneakers that he designed for her. He captioned that post, 
"Proud pops moment for me creating these shoes for @zayawade #Wow8 #pride." 
The Pride Sneakers is part of Wade's Li-Ning collection, "The Way of Wade," and is yet to be available for sale, though it will retail at the cost of $225. 
Zaya turned 13 on May 29. It marked her first birthday since she came out as a transgender person in February. Wade and his wife, Gabrielle Union, made the day special for Zaya with sweet posts in her honor on Instagram. 
He believes that with Zaya's coming out, they are in a unique position to leverage on the platform given to them by God.
Union, in her post, described Zaya as an inspiration. She shared a photo of herself and Zaya dressed in white, adding that the 13-year-old motivates her daily.
In his post, Wade shared four pictures of himself and Zaya and in his long caption said that watching Zaya daily was one of the greatest gifts and experiences of his life. He also wrote: 
"In a world where the color of your skin is deemed a threat you continue to be the bravest person I know and I'm gonna [sic] stand by your side…"
The proud father's post was reminiscent of the words he spoke during an interview following Zaya's coming out in February where he revealed how much his daughter had helped him grow. 
Wade said that due to his upbringing and the fact that he grew up in Inner-city Chicago, he was closed-minded on a lot of things but has learned to open his mind up about many things because of the experiences he had over the years. 
Though Wade and his family are not the first to deal with gender and other related issues that they have spoken about in the past, he believes that with Zaya's coming out, they are in a unique position to leverage on the platform given to them by God.
Wade's family celebrated him on Father's Day, showering him with affection and showing that aside from the basketballer being a loving dad, he is also a loved father.
Wade received tributary messages from his oldest son, Zaire, his daughter, Kaavia James, and wife, Union who shared their love for him on Instagram.