How Tom Brady Describes Wife Gisele Bündchen in Celebration of Her 40th Birthday
Tom Brady celebrated the 40th birthday of his wife, Gisele Bündchen, with a couple of posts that he shared on social media.
Gisele Bündchen is a top model, actress, environmental activist, author, and businesswoman who turned 40 on July 20. To celebrate the milestone, her husband, Tom Brady, shared a series of sweet social media updates that warmed the hearts of thousands.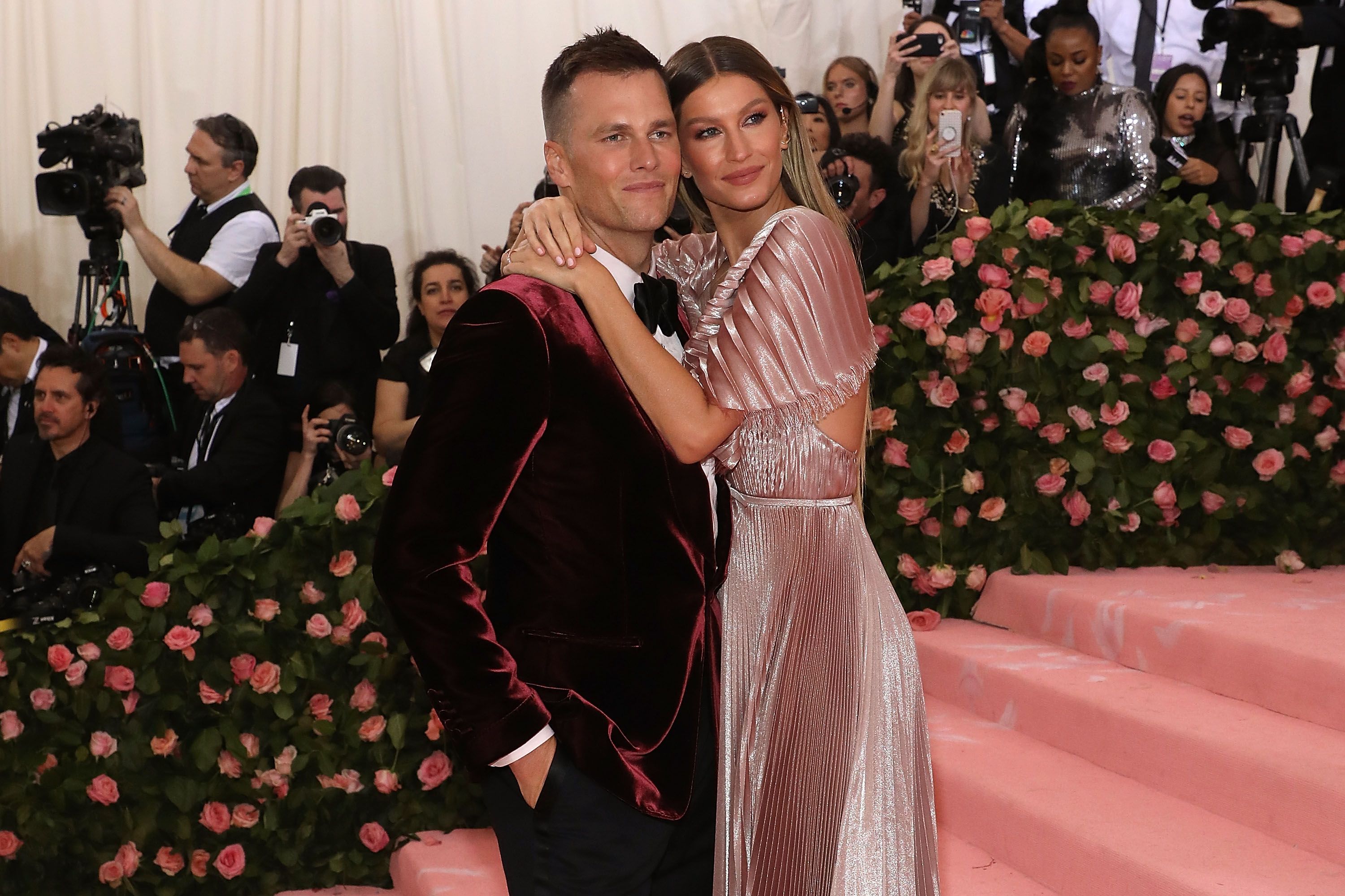 According to People, the football quarterback took to his Instagram page to drop a family picture that featured his wife and their two children, Benjamin and Vivian. For the caption, Tom opted to quote the lyrics from Stevie Wonder's 1972 hit song, "You Are The Sunshine of My Life" which read:
"You are the sunshine of my life That's why I'll always be around You are the apple of my eye Forever you'll stay in my heart."
Even though Gisele wrote, a "thank you" message in the post's comment section, Tom wasn't done with the romantic birthday shout outs.
Tom and Gisele marked a second Valentine's Day in recognition of the latter's native Brazilian tradition

In fact, the 42-year-old posted a video that saw him expressing his gratitude to Gisele and claiming that he, Vivian, and Benjamin, were lucky to have her in their lives.
For her part, the celebrant uploaded a collection of images that featured her and her twin sister, Patricia, along with the caption:
"Today Pati and I get to celebrate four decades of being alive on this amazing planet! How lucky I was to be born with my twin and best friend!" 
The adorable posts came at the same time that People highlighted all the moments that Gisele and her man have given their fans some #CoupleGoals vibes. The site noted that the celebrity couple has taken to posting images that show them having fun and even marking special occasions.
One of such occasion was in June when Tom and Gisele marked a second Valentine's Day in recognition of the latter's native Brazilian tradition [the country's celebration of "Dia dos Namorados" on June 12 is due to its closeness to Saint Anthony's Day, which holds on June 13].
In addition to that, People noted that Gisele used a touching post to celebrate Tom during this year's Father's Day. Along with a picture of her, her man, and their kids on the beach, Gisele gushed about Tom's dedication to loving and protecting them. The post not only garnered over 500,000 likes, but it also got fans talking in the comment section.