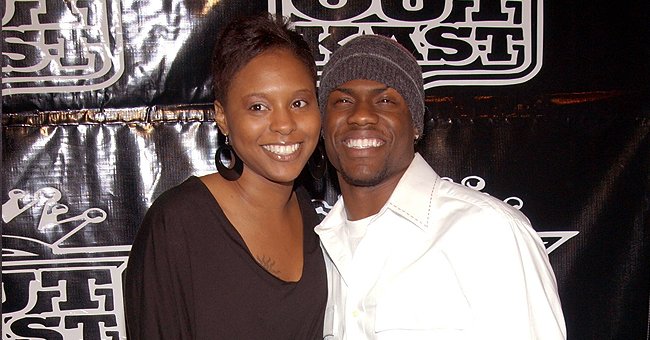 Getty Images
Kevin Hart's Ex-wife Torrei Reveals Plans of Sharing Lifestyle Tips with Fans — What You Can Expect
Kevin Hart's ex-wife, Torrei Hart, showed off her slim figure and she revealed her plans to share tips about her journey centered around living a healthy and fit lifestyle.
Torrei Hart has made appearances on reality shows such as "Atlanta Exes" and "Hollywood Divas." The ex-wife of comedian Kevin Hart often detailed her struggle following their divorce in 2011.
She admitted to falling into depression and contemplated suicide amid her divorce and Kevin's public relationship with her current wife, Eniko Hart. However, Torrei said that the experience made her stronger and helped her redefine herself.
In an interview with VH1, Torrei revealed that she had supported Kevin from the start of his career. While reflecting on the experience, she said:
"I see what I am, and I am a builder, I build a lot of people. I've done [with Kevin Hart] and now the focus is me and my children."
While focusing on herself, Torrei has overcome depression. She has also lost weight by following the Keto diet over the past year.
Recently, Torrei announced that she had created a page on Instagram called "Skinny Bish Keto," where she will be sharing workouts, diet tips, recipes, and general information about the Keto diet.
"Followed! I am almost two weeks into my keto journey. Looking forward to tips and recipes," wrote one excited fan. Another fan added, "your results are fire."
Many fans couldn't help gushing over how gorgeous Torrei looked in a pink tank top and bellbottom jeans. One person said, "the weight loss! You look different...younger! Beautiful!" One fan admitted that her youthful look brought out Torrei's resemblance to her daughter, Heaven Hart.

A fan commented on a photo of Torrie Hart wearing a pink tank top and bellbottom jeans | Source: Instagram.com/torreihart
In 2017, Kevin aired out his frustrations over Torrei's allegations that Eniko was
a homewrecker
. During an interview on the "Breakfast Club," he
said:
"Calling [Eniko] a homewrecker, that got under my skin and I had to breathe. That title was put on her by my ex out of anger or what."
After years of Kevin sharing anecdotes about his divorce during some of his comedy specials, it is reported in 2019 that Torrei announced that she would be going on a comedy tour to share her side of the story.
Torrei appeared to have reignited her feud with Eniko a few months ago, when Kevin's documentary, "Don't [expletive] This Up," touched on his cheating scandal while Eniko was pregnant.
In a cryptic message, Torrei wrote, "let that anger go, girl, you did it to yourself!" She did not elaborate on her caption but many fans suspected it was a message directed at Eniko since it was posted the same day the episode with the cheating scandal aired.
Please fill in your e-mail so we can share with you our top stories!