Kelly Osbourne Shows off Her Multicolored Hair in a New Instagram Photo
Kelly Osbourne showcased her new hairdo during a mini-vacation to Las Vegas earlier this week. The reality star also charmed her fans with her dogs.
On Monday, Kelly Osbourne took to Instagram to give fans a glimpse of her recent getaway to Las Vegas. The 35-year-old sported her new unicorn-colored tresses, which she debuted this month. 
Kelly shared two shots from her sunny vacation which took place at the Westgate Las Vegas and Resort Casino, according to her caption. The post is found below.
KELLY SHARES SNAPS FROM VEGAS VACATION
In the first slide, Kelly stood in front of a large pool just in front of the steps to enter the water. She looked comfortable in a loose-fitted t-shirt and pants paired with socks and open-toed slippers. 
Kelly's shirt was a dated top that read "Ozzy for President" on the front. The actress held up two peace signs with both her hands as she looked to the camera. 
The second shot showed Kelly inside. This time, one could clearly see her braided hairdo. It featured two large colorful space buns at the top. 
HER AND HER DOGS MOSTLY STAYED INSIDE
Kelly had company in the form of her two dogs. She carried one in a front-facing backpack while the other stood up on a chair and interacted with his comrade. Kelly looked down at her adorable pets. 
In her caption, she revealed, "We only left the hotel once to eat but it was exactly what the Dr ordered." The post received over 38k likes and over 300 comments. 
Kelly is known for her colored hair, often sporting a purple look over the years. She gained fame thanks to the British reality show, "The Osbournes" where starred alongside parents Sharon and Ozzy Osbourne. 
KELLY'S RELATIONSHIP HISTORY
Her siblings, Jack and Aimee Osbourne, were also on the show. However, younger sister Aimee left at 16 as she did not want to grow up on television. Kelly has done singing, modeling, producing, and more. 
In her personal life, Kelly once had an unofficial, non-legally binding marriage to Matty Derham. The pair wed in Ireland in 2006, but the country does not recognize ceremonies conducted outside.
In addition, Kelly has been engaged twice before: once to model Luke Worral in 2009 and once to chef Matthew Mosshart in 2013. In both cases, the couple called things off the year after the engagement.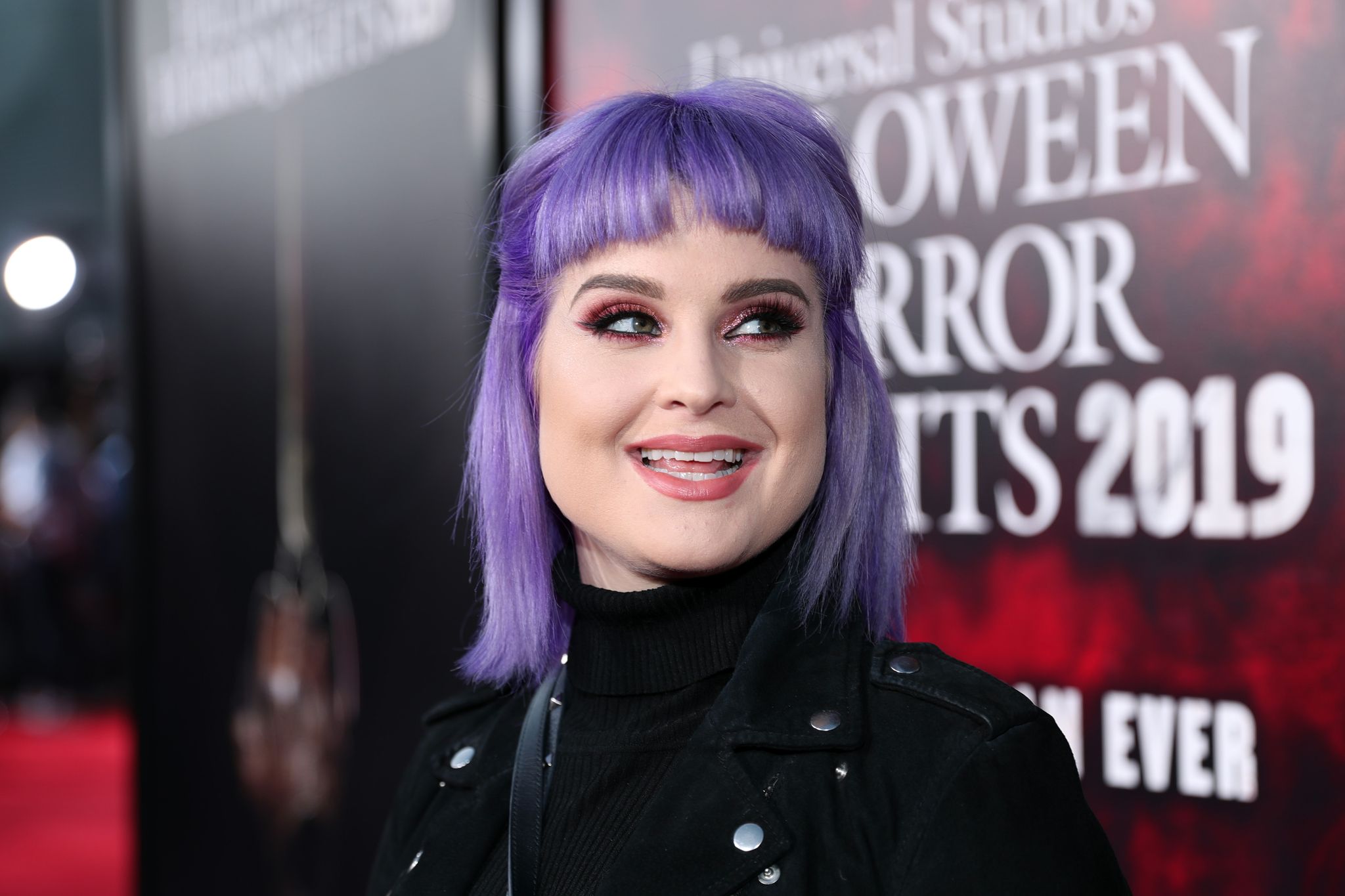 OTHER STRUGGLES AND NEW HAIR
In addition to her relationship struggles, Kelly has battled with addiction and her body image. She is reportedly two years sober today and is working on her health with regular exercise. 
Kelly first shared a photo of her multi-colored locks in a heartwarming picture taken with her mother in early July. She wore the same style at the time. 
In the shot, the two women stood outside under the hot sun. Sharon wore a wide-brimmed hat over her head while Kelly was all dolled up wearing a black outfit.