Daily Joke: Two Old Friends Caught up for Lunch
Today's #jokeoftheday is about two old friends who decided to catch up for lunch one day after several years.
Wherever we are in a pickle, there is always a friend we can reach out to and ask for help. This was the case of a man who caught up with his old-time friend named Mike.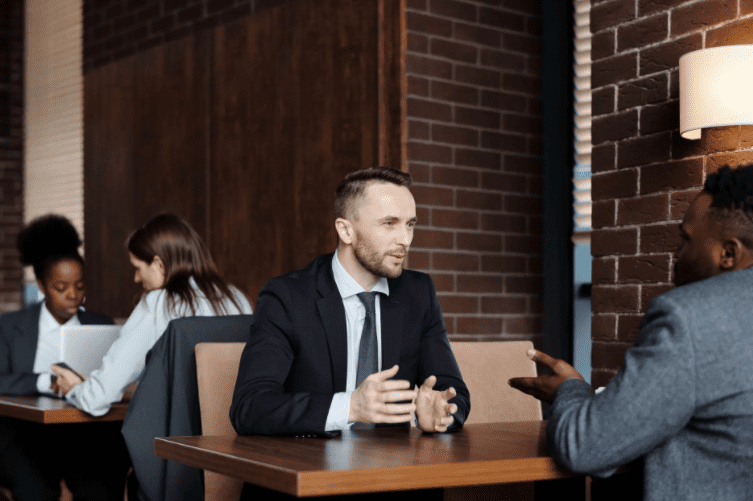 While the duo was having lanch, the first man said to Mike, "I'm in a terrible pickle. I'm strapped for cash, and my rent is due tomorrow."
He explained that he had no idea whatsoever on how he would come up with the money to pay the rent, and that was why he reached out. On hearing his friend's plight, Mike was quite enthusiastic as he smiled at him sweetly before saying:
"Well, that's good to hear. I was afraid you might have an idea that you could borrow it from me!"
Another joke tells the story of a Drug Enforcement Administration officer who stopped by a farm to inspect it for the illegal growing of drugs. The woman who was the owner of the farm didn't try to ask for a warrant or anything. She simply told the officer, "Okay, but don't go in that field over there."
Angered by her instruction, the officer pulled out his badge and showed it to the woman, letting her know that he was sent by the federal government and had the right to go wherever he chose to without any restrictions or questions.
After raising his voice at her, the woman maintained her quiet disposition and nodded before proceeding to her daily chores around the house. 
A while after, she began hearing screams and stopped her chores to find out where it was coming from. When she looked up, she saw the DEA officer running from an angry, huge bull. 
As he kept running, the bull kept moving close to him and gaining on him. It seemed unlikely that he would be lucky enough to escape the wrath of the animal.
It was obvious that the officer was scared for his life as he kept running. Feeling sad for him, the woman dropped her tools and climbed the fence to shout some instructions. She said:
"Your badge! Show him your badge!"
Hopefully, the officer learned a valuable lesson after the heated chase! Did you enjoy the joke?