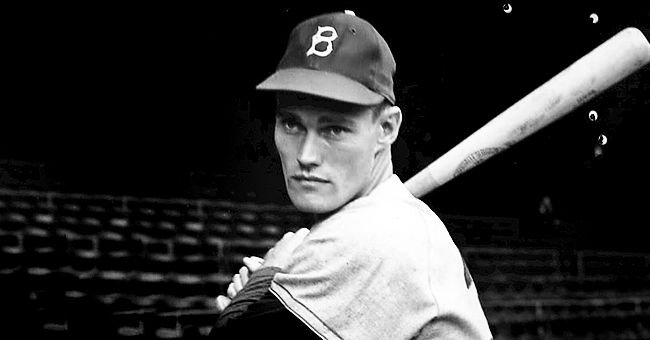 Wikimedia Commons/ Photo Associates (PD)
Chuck Connors — Life and Legacy of the Actor, Baseball and Basketball Player
Chuck Connors was widely recognized as Lucas McCain in the television series, "The Rifleman." Aside from being an actor, he was also a writer, and professional basketball and baseball player.
The actor was born Kevin Joseph Aloysius Connors on April 10, 1921, in Brooklyn, New York, according to OurChuckConnors.com. His parents, Allen and Marcella Connors, were immigrants from Newfoundland.
During the depression years, the family struggled to make ends meet. But his hard-working mother always managed to put food on their table.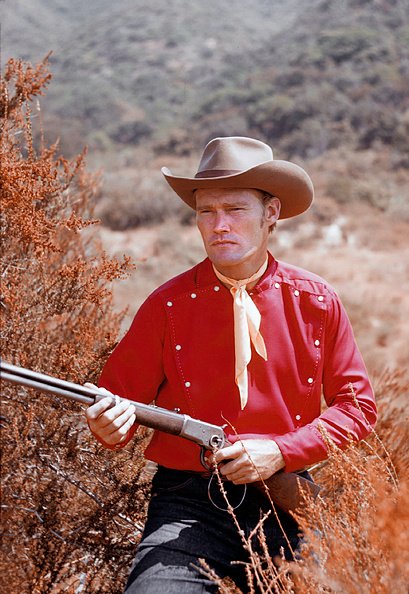 Chuck Connors from "The Rifleman" in 1958 in Los Angeles, California. | Photo: Getty Images
His experience with poverty motivated the actor to pursue his dreams. While he went on to become a massively successful actor, Connors' first love was sports, according to IMDB.
He was a life-long Dodgers' fan and had always dreamed to be part of his favorite baseball team. As reported by Wide Open Country, Connors played four baseball games with the Brooklyn Dodgers' minor league.
But his college education was interrupted when he was deployed in the army in 1942. He served during the Second World War.
Aside from Brooklyn Dodgers, Connors also played for Chicago Cubs, the Montreal Royals, and the Pacific Coast League Los Angeles Angels.
As a basketball player, he played with Boston Celtics, as reported by OurChuckConnors.com. This was during the first year of the Professional Basketball Association. He even earned the distinction of being the first player to break a glass backboard.
Chuck died of lung cancer and pneumonia on November 10, 1992.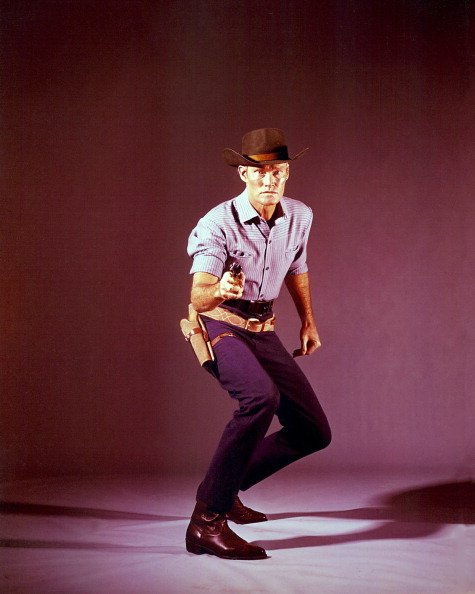 Chuck Connors from "The Rifleman" pictured in 1960. | Photo: Getty Images
In the early 1950s, Connors pursued a Hollywood career. The actor later starred alongside Spencer Tracy and Audrey Hepburn in 1952's "Pat and Mike."
In 1953, he shared scenes with Burt Lancaster in "South Sea Woman" and John Wayne in "Trouble Along the Way."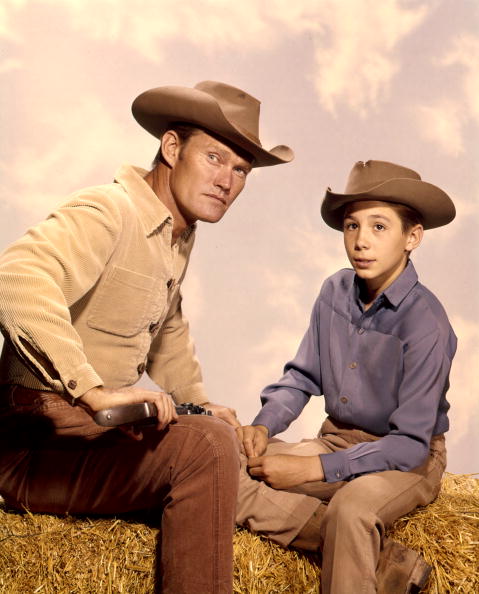 Chuck Connors and Johnny Crawford pictured in 1961. | Photo: Getty Images
His other notable films were "The Big Country," "Move Over, Darling," and "The Gambler Returns: Luck of the Draw."
Chuck died of lung cancer and pneumonia on November 10, 1992, as reported by The New York Times. The actor, who was 71 at the time of his death, was buried in San Francisco.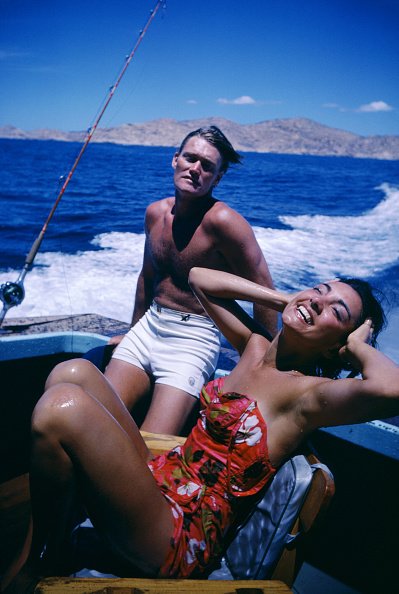 Chuck Connors and Kamala Devi during a fishing trip in 1962 in Baja California, Mexico. | Photo: Getty Images
Connor's acting career spanned four decades. Aside from films, he also dominated television. He starred on the famous TV show "Branded" and the series "Cowboy in Africa." But it was "The Rifleman," which aired for five years on the ABC network, that immortalized the actor.
Please fill in your e-mail so we can share with you our top stories!