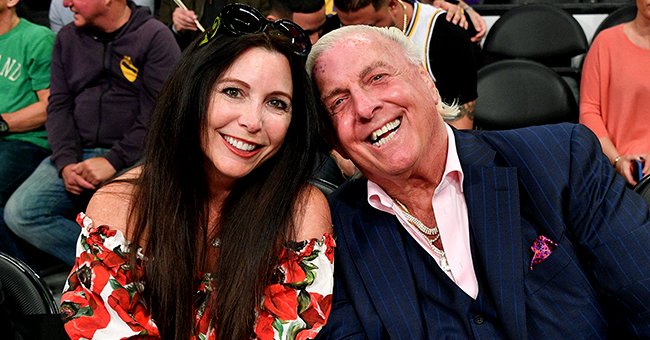 GettyImages
The Post: Ric Flair Confirms Wife's COVID-19 Diagnosis
Ric Flair was recently seen at a Starbucks drive-thru not wearing a face mask even though it was believed he had COVID-19. He's since explained the matter further.
Last Wednesday, a source who is familiar with wrestling legend Flair's home situation, revealed he had the novel coronavirus disease. However, the star has since denied that claim.
Flair, 71, was recently seen buying something at a Starbucks drive-thru without a mask. Despite him confirming to "The Post," that he didn't have it; the risk was still quite high.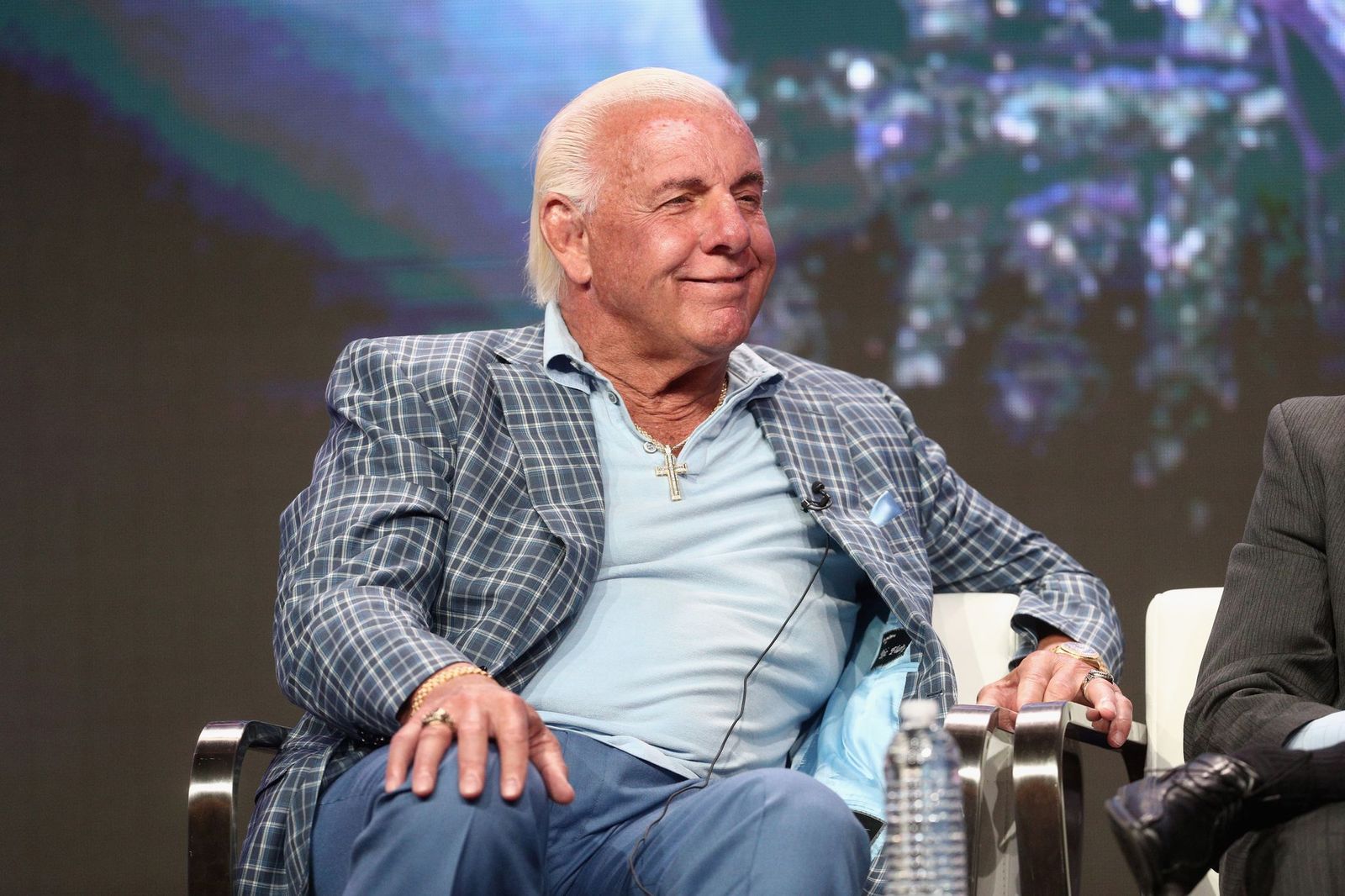 Ric Flair at the ESPN portion of the Summer Television Critics Association Press Tour on July 26, 2017, in Beverly Hills, California | Photo" Frederick M. Brown/Getty Images
FLAIR'S WIFE TESTED POSITIVE
Wendy Barlow having the virus puts Flair at a higher risk of catching the virus. The confirmation that his wife had COVID-19 came after he was seen at the Starbucks.
My wife has the coronavirus but I don't.
The WWE wrestler shared with "The Post" that it was "absolutely incorrect" that he had the illness too. He explained how he could not have the virus stating:
"My wife does [have the virus]… we live in a 5,000 square foot home. I live in the basement."
The Nature Boy shared how Barlow lived upstairs on the third floor of their home. Flair also replied via text to the publication noting that his "health is excellent."
The Hall of Famer didn't give "The Post" the chance to question him about his Starbucks run. According to a source, Flair Barlow was quite ill.
On the other hand, the wrestler was said to be "mostly asymptomatic aside from some coughing." Ironically, in April 2020 the star partnered with the American College Of Surgeons.
PROMOTING STAYING AT HOME
"I'm 'telling you, asking you, to stay home and stop the spread."
THANKFUL TO THOSE IN MEDICINE
He also added that he was grateful to the "people in the world of medicine" who were "working to bring this virus to an end." Flair then encouraged everyone to help do this together by staying home.
In the state of Georgia, where the star lives, it is not mandatory for people to wear face masks. However, health officials have advised those that have tested positive or those who exhibited symptoms to remain at home.
Please fill in your e-mail so we can share with you our top stories!