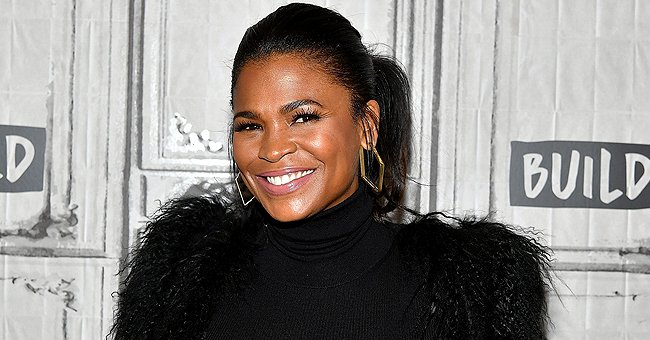 Getty Images
Check Out Nia Long's Braided Locks in New Pictures, One of Them Featuring Her Son Kez

Actress Nia Long looks gorgeous in new Instagram snaps with her 8-year-old son, Kez Sunday, rocking stunning long braids and feathered earrings.
Actress Nia Long is a stunning mom at 49! The timeless beauty recently shared two breathtaking posts on Instagram.
One of the posts was a black-and-white selfie featuring herself and her 8-year-old son, Kez Sunday, which she captioned: "And my momma is a Savage! ?"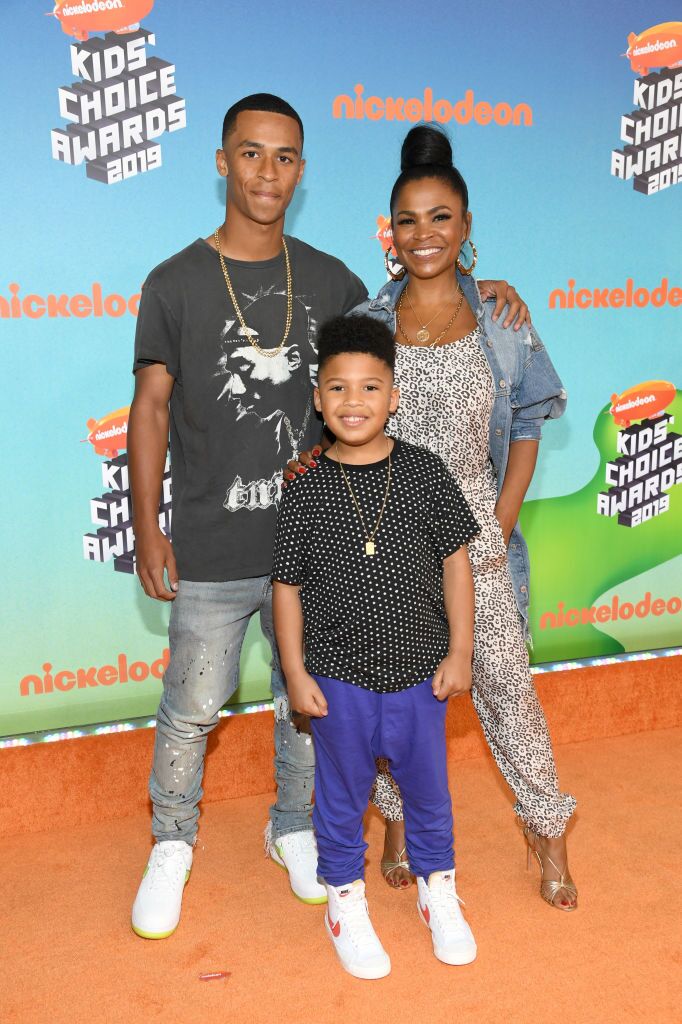 Massai Zhivago Dorsey II, Kez Sunday Udoka, and Nia Long at Nickelodeon's 2019 Kids' Choice Awards. | Photo: Getty Images
The actress and her son were all smiles in the snap, sitting by each other and radiating happiness. Long was rocking long beautiful braids that fell over one shoulder while Kez leaned over her other shoulder.
The other snap was another selfie of Long, but this time, the beaming 8-year-old was nowhere to be found, and the photo was without the black-and-white filter. Long wore the same white t-shirt with a colorful and vibrant feather earring on display.
The beautiful actress's posts were met with warm appreciation with her followers commenting on how gorgeous she looked, praising her always-perfect hair.
Long shares her boy, Kez, with her long-time fiancé, former professional basketball player Ime Udoka. The 8-year-old was born on November 2011 and was her second child overall but her first with Udoka.
Kez's birth came a year after the couple had been together and a few years before their engagement. Long and Udoka got engaged in 2015 after they were spotted together with the actress spotting that significant piece of jewelry on her ring finger.
The couple officially confirmed that they were ready to move on to the next phase in their lives. According to E!, the soon-to-be husband and wife had been romantically linked for more than five years before their engagement.
Although Kez was Udoka's first child, the adorable then-infant joined Long's first son, Massai Zhivago Dorsey II. Long shares Massai with actor Massai Dorsey who she was engaged to before they parted ways.
Massai was born on November 26, 2000. Now almost 19, it seems that the actor's son might follow his mother and father's footsteps in the acting industry.
In 2014, Long revealed that Tyler Perry asked her to take the leading role in his 2014 film "The Single Moms Club." Despite her hectic schedule and mom duties, the media mogul was ready to work around it and even hire her son, Massai.
Massai auditioned and was hired after the producers saw how marvelously he did. From there, the then-13-year-old launched his career in acting and has since then made people wonder if he would permanently take that path.
The 19-year-old is also a frequent feature on his mom's social media like his younger brother. Long is an excellent mom to her boys and, without any doubt, an excellent actress.
Please fill in your e-mail so we can share with you our top stories!