Don Cheadle Married Wife Bridgid Coulter after Dating for 25 Years – Meet Her
Actor Don Cheadle and his actress wife Bridgid Coulter are one of Hollywood's power couples.  Meet the woman who said "I do" to Cheadle after dating him for more than two decades!
Don Cheadle and Bridgid Coulter have been in each other's lives for quite a while. They kick-started their affair in the 90s and over the years, while they have individually achieved commendable feats in their careers, they also cherish their relationship and have kept the fire burning.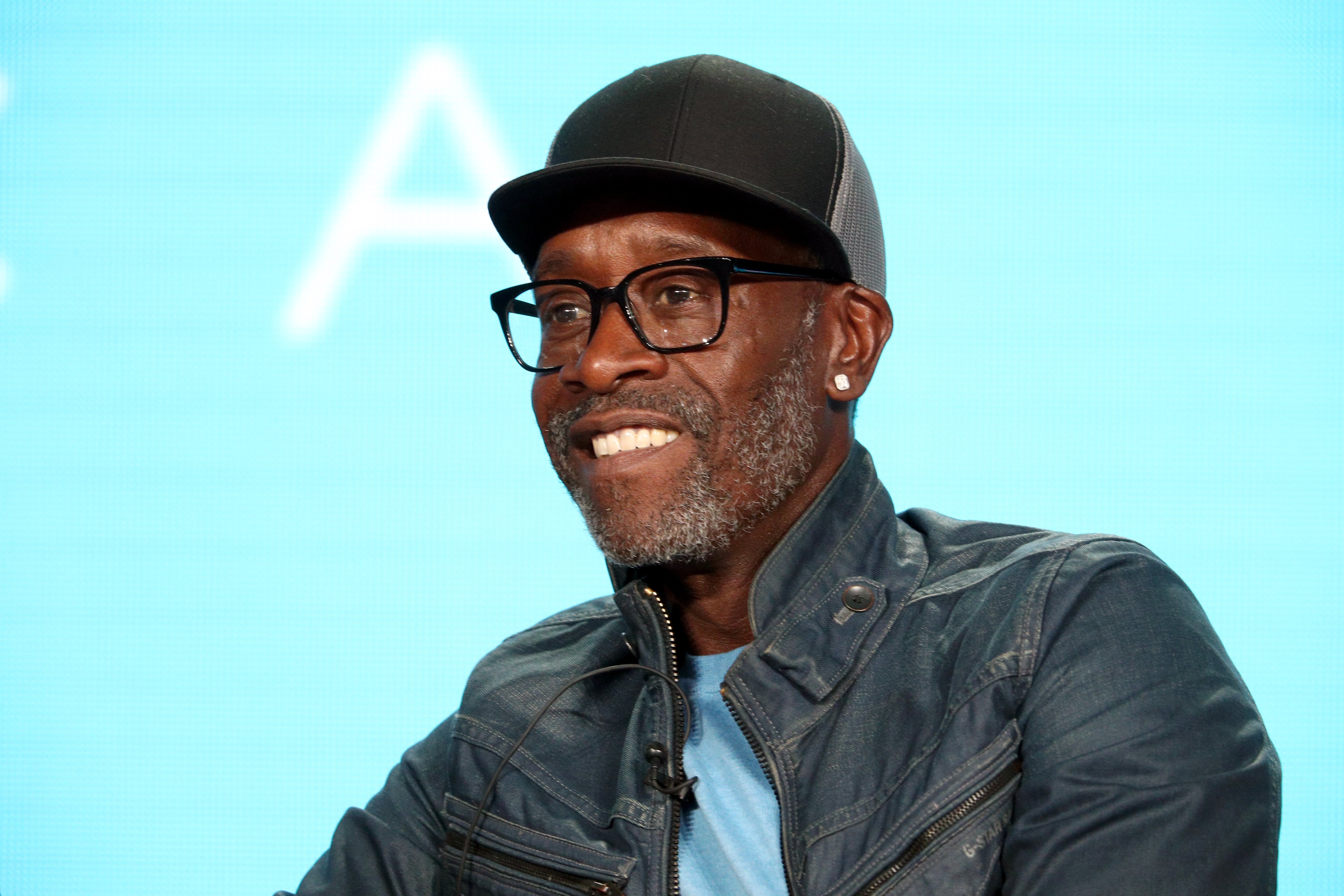 The actor often celebrates their love online by sharing images of his woman. Two years ago, he posted an up-close selfie of himself and Coulter wearing hearty smiles across their faces.
His recent post of his woman was in May, where he showed the actress seated at a table. He captioned it, "...love you to the moon and back again, girl. i'm ALL IN!!"
The actress is skilled in not only managing the affairs of the heart but in the designs of a home. Her Instagram page reads that she specializes in "design-build, textile, furniture, and interior designs."
The interior designer is not Instagram famous but her page holds beautiful home designs and she often shares her works on the social media platform.
The couple did not have a problem expanding their family before marriage.
According to the write-up on the website of her designing firm, their objectives are to give their clients satisfactory results and work with private and public spaces.
In 2019, Coulter was reported to have founded a co-working club that has a recording studio, an indoor cafe, and fitness classes. Her reason for creating the project was explained during an interview. She said:
"...I knew that there was a lack of diversity and not necessarily from anybody trying to not have it."
The industry does not discriminate as it welcomes all gender and race. However, it is particularly open to women of color from the tech and educational units.
Coulter is also a mother of two kids whom she shares with her beau. Though it took nearly three decades before they said their "I dos," the couple did not have a problem expanding their family before then.
The husband and wife recently put up their luxurious home in Venice at the price of $2.45 million. There is no news of a buyer yet.
Cheadle, who had his breakout performance next to Denzel Washington in "Devil in a Blue Dress," and Coulter, ensure to make their decisions together, aside from showing love and respect for each other which has been a recipe for their prolonged togetherness.