See Kim Kardashian's Lengthy Statement about Kanye West's Struggle with Bipolar Disorder – How Their Family Is Affected
Kim Kardashian issued a statement about her husband Kanye West's bipolar disorder shortly after the rapper posted and deleted rants about leaving her. 
39-year-old reality star Kim Kardashian issued a statement about her rapping husband Kanye West's mental health in an effort to reduce the "stigma and misconception" regarding his bipolar disorder.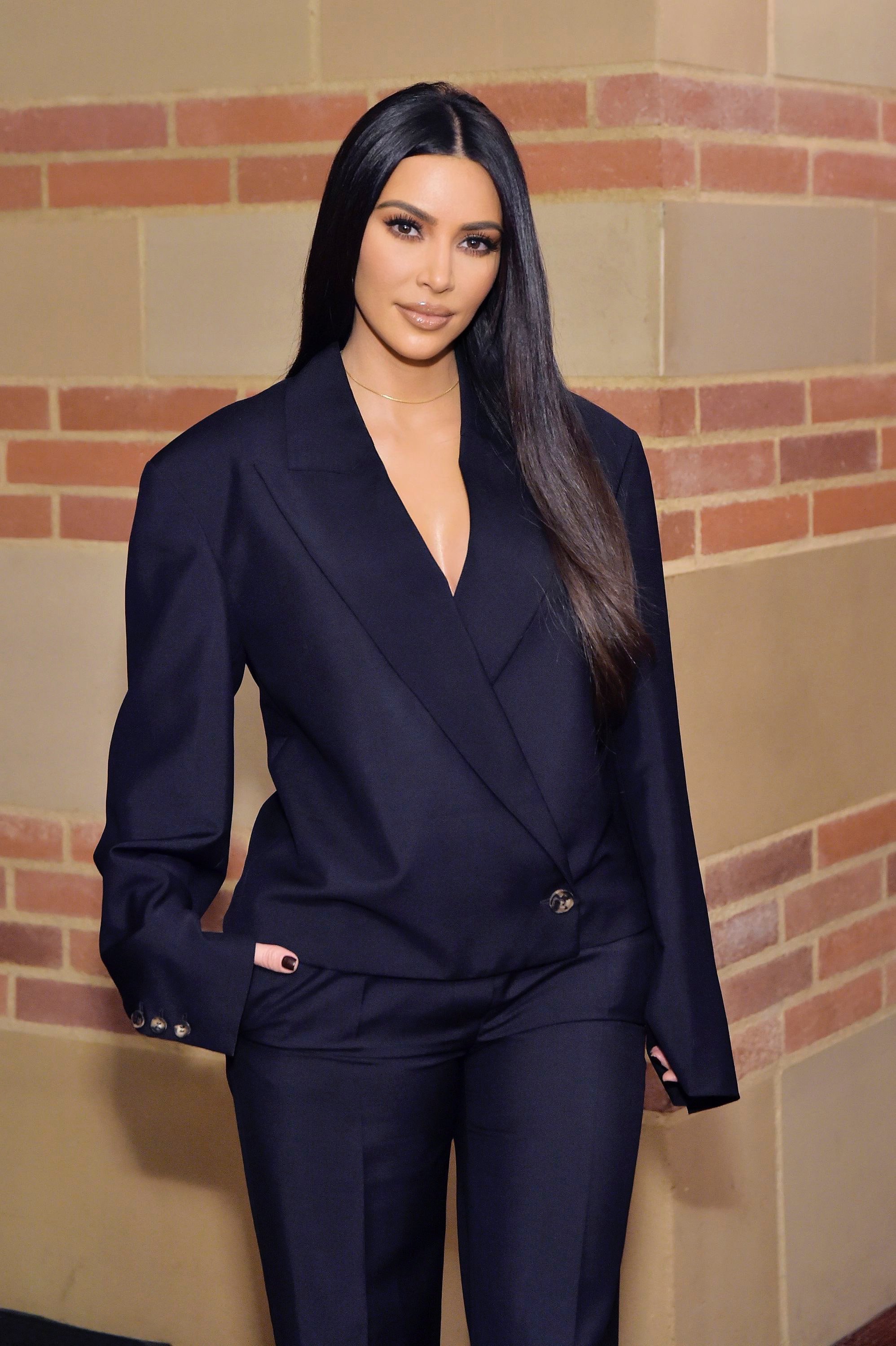 KIM EXPLAINS
"Anyone who has this or has a loved one in their life who does knows how incredibly complicated and painful it is to understand," the mother of four wrote.
Kanye and Kim tied the knot in 2014, and they've since grown to a family of six. But their home life is not always easy, as Kim said that her "brilliant but complicated" husband's words sometimes misalign with his intentions.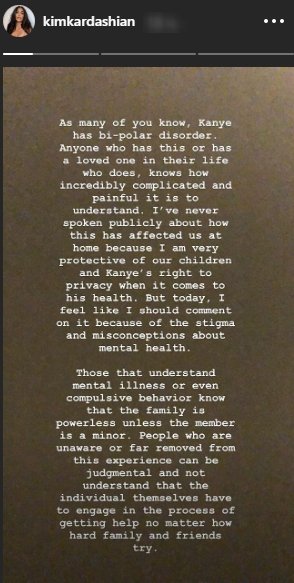 THE IMPACT OF RECENT EVENTS
The beauty mogul kept Kanye's struggle out of the public eye because she feels "very protective" over his right to privacy. But after the rapper's most recent Twitter rants, she felt the need to share that the disorder can lead to "compulsive behaviour."
While she didn't address the now-deleted Tweets by her husband directly, she did add that the pressures of being in isolation due to the novel coronavirus pandemic, along with the death of his mother "heightened his bipolar disorder."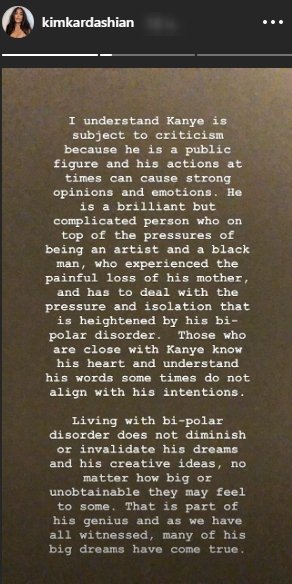 KIM'S PLEA
Sadly, Kanye's mother, Donda died back in 2007 during plastic surgery, and on July 12, she would have turned 71 had she still been alive. While people often ask for  "compassion and empathy," she requested that they give some as well, and added:
"We as a society talk about giving grace to the issue of mental health. We should also give it to individuals living with it when they need it most."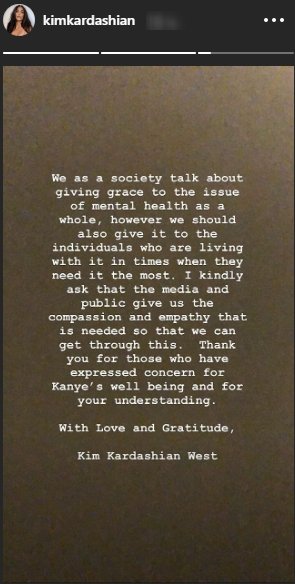 THE TWITTER RANTS
On Tuesday, Kanye posted a string of confusing statements on Twitter that ranged from Kim disrespecting him by putting out statements without his "approval," to wanting to divorce her since the criminal justice reform summit in 2018. 
According to an insider, Kim and the rest of the family is "worried" about the rapper's current emotional state, and said that "things have broken down significantly between" them, a change that "happened pretty suddenly."
THE SISTERS COME TOGETHER
Shortly before Kanye lashed out, the Kardashian-Jenner sisters all came together to channel their inner Spice Girls - once again showing why they are the queens of fashion.
Dressed in various outfits, the sisters all posed together and pulling their fans into the experience, Khloe asked them to guess who channelled which spice girl.