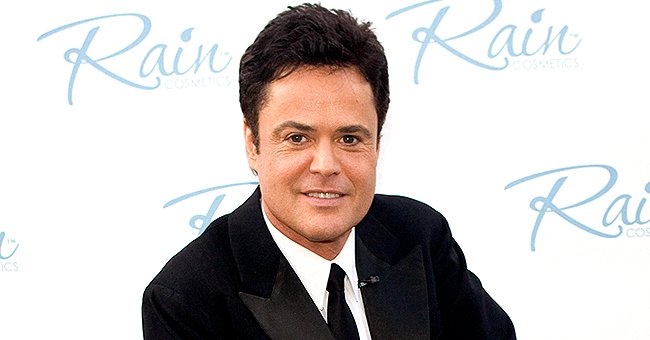 Getty Images
Check Out This Great Black and White Pic of Donny Osmond's Entire Family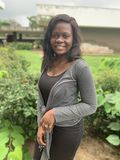 The "Osmond Brothers" was a famous singing group that shaped the music of their time with their impressive talent. One of them, Donny Osmond, recently shared a black and white image of the boys, alongside their parents.
Donny Osmond has established a career in the music industry even after the group members' separation. He and his sister, Marie, still render breathtaking performances to their fans.
Recently, Donny, who appeared on "The Masked Singer" show, decided to take a trip down the memory lane, and he did this by sharing a throwback photo of his family.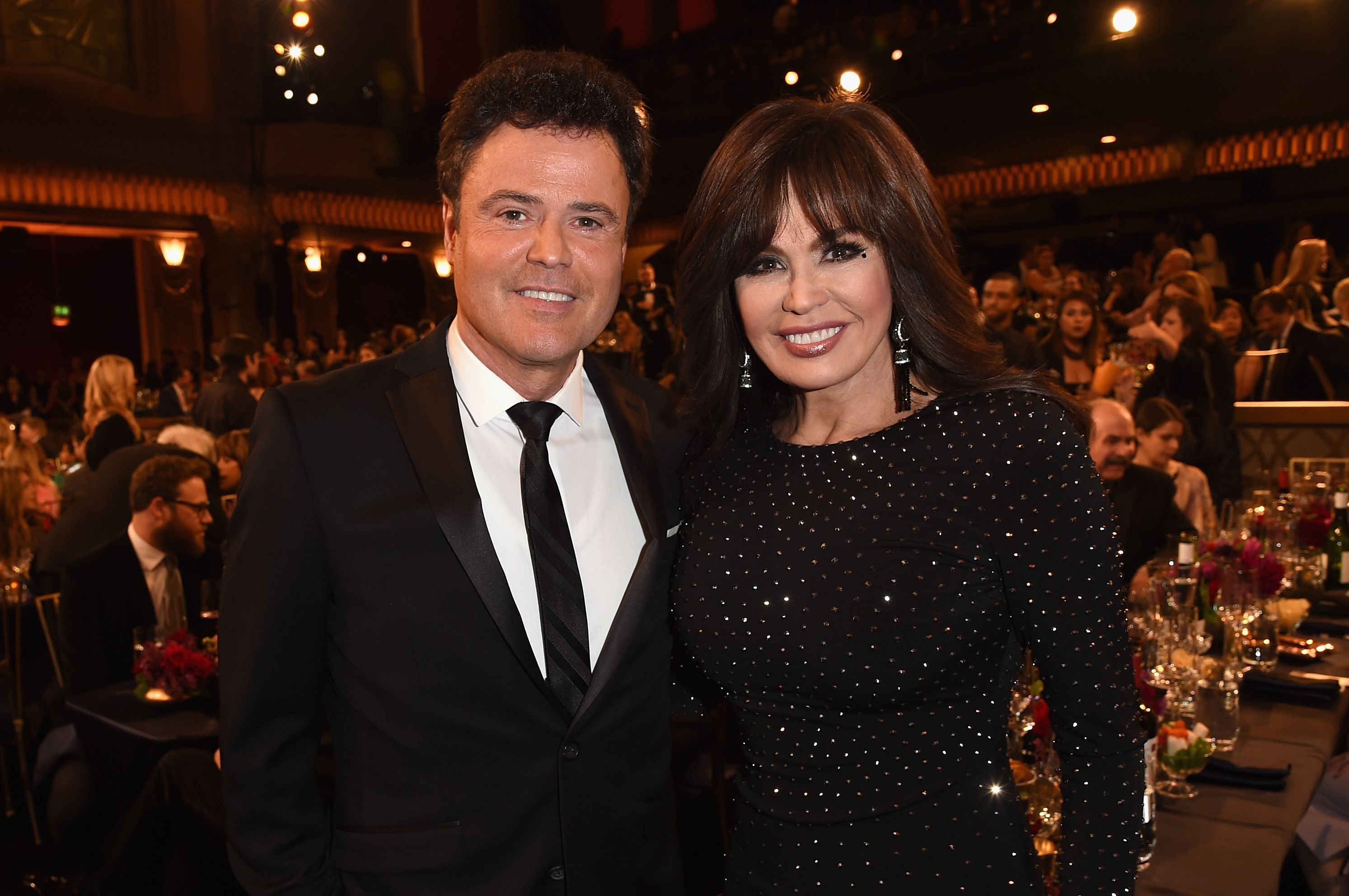 Donny and Marie Osmond at the 2015 TV Land Awards in Beverly Hills | Photo: Getty Images
The Instagram post showed their parents, George and Olive Osmond, standing on two extreme ends, then it featured the rest of the family — young Donny, Vril, Tom, Alan, Wayne, Merrill, Jay, Marie, and Jimmy Osmond.
Under the post, Donny scripted an imaginary conversation among the Osmonds. The singer went on about his siblings' various achievements and personalities in sentences written in front of their names. While concluding the lengthy caption, he wrote:
"I really can't think of another photo of all of us together that so perfectly captures our unique personalities."
Hundreds of fans wrote that they were in awe of the family photo, and praised the singer for the post. Some wrote that the family was "truly blessed," especially with the great burst of talents.
All the Osmond siblings have accomplished impeccable feats. However, the actor explained that he has nothing but gratitude, as it was not an easy task.
A news outlet reported that her brothers are in awe of their only sister, whom they confirmed is as caring as their mother.
He mentioned that there had been many hurdles, but that being human and not faking perfection is one thing that has helped him in his journey to stardom.
The "Osmond Brothers" was made up of Jimmy, Alan, Merrill, Vril, Wayne, and Jay. Before he teamed up with his sister, Marie, who is also a talented singer, Donny joined the group.
The pair went on to appear on the "Donny & Marie" show. They became very close. As an only girl, she was able to study the dynamics of the family and maintained a balanced relationship with everyone.
A news outlet reported that her brothers are in awe of their only sister, whom they confirmed is as caring as their mother.
Before she turned 60 last year, Marie had performed on-stage at different events with her brother, Donny. The pair have accompanied each other to numerous awards while sharing time on TV as on various shows.
The 60-year-old is unrelenting in her quest to serve her melodious tunes, just like her multi-talented brother, who is a long way from retiring.
Please fill in your e-mail so we can share with you our top stories!