See 'Today' Host Dylan Dreyer's Clashing Outfit as She Works from Home
Dylan Dreyer reveals her closet struggles; she says getting dressed is taking increasingly more extended amount of time. The TV host recently had both of her sons go in for surgery, only days apart.
Today's weather correspondent Dylan Dreyer was having a bit of a closet crisis and couldn't seem to figure out what to wear for her routine appearance on the show yesterday.
Dylan shared her conundrum with her over six hundred thousand Instagram followers, showing a picture of two grossly mismatched halves of her outfit.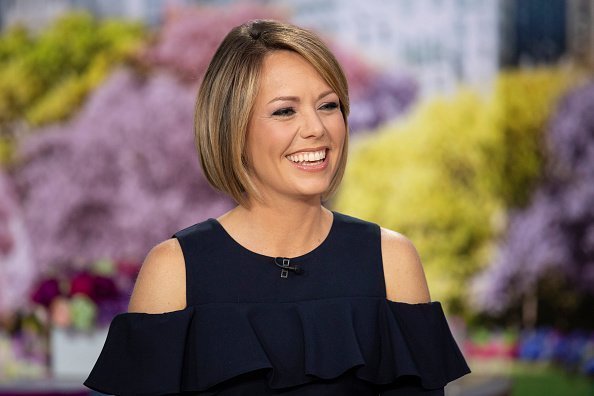 In the photo, Dreyer sported a sharp blue and white blouse, which was all that reflected on the show as cameras captured only the host's top half.
However, she also revealed that she was wearing a pair of plaid pants, which were in sharp contrast to her top, as she struggled to find the right outfit. Dreyer captioned her post:
"Really all kinds of clashing this morning. I'll finish getting dressed eventually #wfh"
Luckily, there were no full shots of Dreyer on the show; hence the 38-year-old got away with the fashion disaster. Many of the TV personality's fans were pleasantly surprised at the reveal and related quite well to Dylan's struggles.
Some followers admitted to struggling with their outfits practically every day for the past five months, referencing the impact of the COVID-19 pandemic and the resulting lockdown.
Dreyer's two sons had surgery in the same week.
However, the mother-of-two may be forgiven for letting her dress sense go off a little, after enduring a challenging period, culminating in both of her sons undergoing surgical procedures.
Nonetheless, her husband, Brian Fichera, hilariously outed the meteorologist by uploading a full photo of Dylan changing one of their son's diapers during a commercial break. Fichera said:
"Ladies and Gentlemen, @dylandreyernbc changed a diaper during a commercial break. Changing diapers mid production.... that's 2020." 
Brian and Dylan have had an intense week. The couple saw both of their sons; Calvin, 3, and Oliver, six months, go in for "routine" surgeries during the pandemic.
The procedures had to be rescheduled, due to complications from COVID-19 restrictions, and ended up taking place just three days apart.
As if to add to the already challenging situation, only one of the parents could be present to attend to the boys, again due to Coronavirus precautions.
Dreyer later told Today that although she admired her sons' bravery throughout the "stressful" period, she struggled without support and needed a few more hands to cope adequately.
However, Dreyer commended health care personnel at the hospital for their emotional support, which made her feel safe while she looked after her boys.