Forest Whitaker Divorced Wife of 22 Years & Mother of His 2 Kids Keisha Nash – Meet Her
Iconic actor Forest Whitaker was married to Keisha Nash for 22 years, and while their divorce is still in process, here is all the scoop there is about her.
"Black Panther" actor Forest Whitaker was married to Keisha Simone Nash for almost 22 years, and in 2018, the couple opted to go their separate ways. Here is all there is to know about Keisha Nash and their relationship.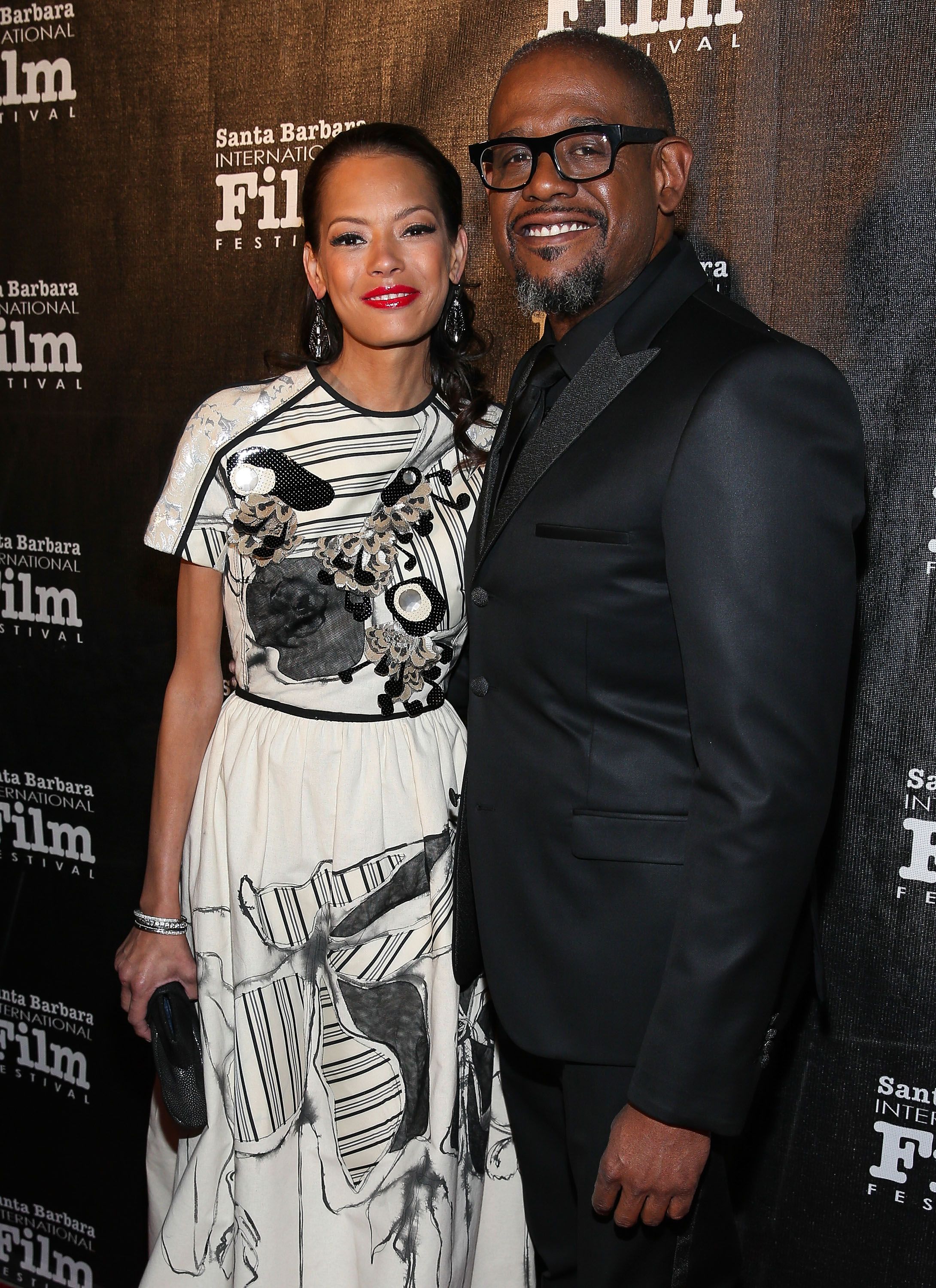 AN ACTOR AND PRODUCER
Although she might not be as popular as her soon to be ex-husband, Keisha Nash is an actress and producer in her own right. She has worked on movies such as "Intimate Portrait," "Proud" and "Kassim the Dream."
Since there was no prenup and the kids are older, there is no need for spousal support.
Celebrating Hubby @ the Image Awards!!!#proud pic.twitter.com/rWElsKyo15

— Keisha Whitaker (@KeishaSimone) February 23, 2014
Interestingly, she and Whitaker met on the set of the 1994 movie "Blown Away," where she played his love interest and soon fell in love with each other with their marriage taking place in 1996.
Before going into acting and producing, Nash began her career as a model. She gained prominence through her modeling career and was represented by Ford Models and Elite Model Management.
.
A PROUD MOTHER OF THREE
Nash is a proud mother to three amazing children. Her first child is a daughter named Autumn whom she gave birth to in 1991 and is from a previous relationship she had before getting married to Whitaker.
Her second child is a daughter named Sonnet Noel. She gave birth to Sonnet in 1996 and two years later, Nash welcomed her last child, a daughter named True. While Sonnet seems to be pursuing a career in entertainment, True is a student at New York University.
Me and my lil womanchild!!!! pic.twitter.com/Wd3mOFVEtY

— Keisha Whitaker (@KeishaSimone) March 29, 2014
KEISHA NASH AND FOREST WHITAKER
The pair enjoyed 22 years of marital bliss before calling it quits in 2018. It was revealed that Whitaker was the one that filed the divorce and stated that it was due to irreconcilable differences.
Their separation came as a shock to most people who knew them as they were always supportive of one another. Although Nash asked for spousal support following the divorce, Whitaker's documents asked the judge to deny the request.
Forest Whitaker files for divorce from wife Keisha Nash after 22 years https://t.co/on8XMV4tms pic.twitter.com/vSotLfKNKt

— Page Six (@PageSix) December 27, 2018
Also, Whitaker asked that each person paid for their attorney fees and that their properties and estates be divided at a later date determined by both parties.
As of now, the standing on the divorce is not certain, but according to sources close to them, they are trying to be as amicable as possible with the separation. Since there was no prenup and the kids are older, there is no need for spousal support.