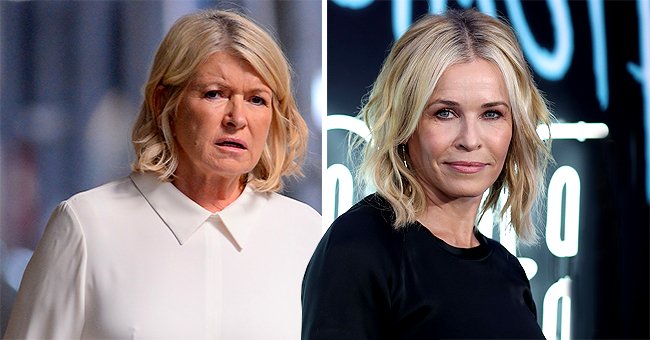 Getty Images
Martha Stewart Reacts after Comedian Chelsea Handler Recreates Her Viral Sultry Pool Photo
Martha Stewart has given her nod to comedian Chelsea Handler's latest social media post. Handler recreated Stewart's viral sultry pool photo.
The post shared by Comments By Celebs quickly amassed more than 135,000 reactions. Fans, however, were unsure if Stewart's comment on Handler's photo was an insult or an expression of flattery.
On July 23, Handler showed on Instagram her take on the pool selfie. Recognizing the familiar shot, Stewart was amused that the comedian mimicked her.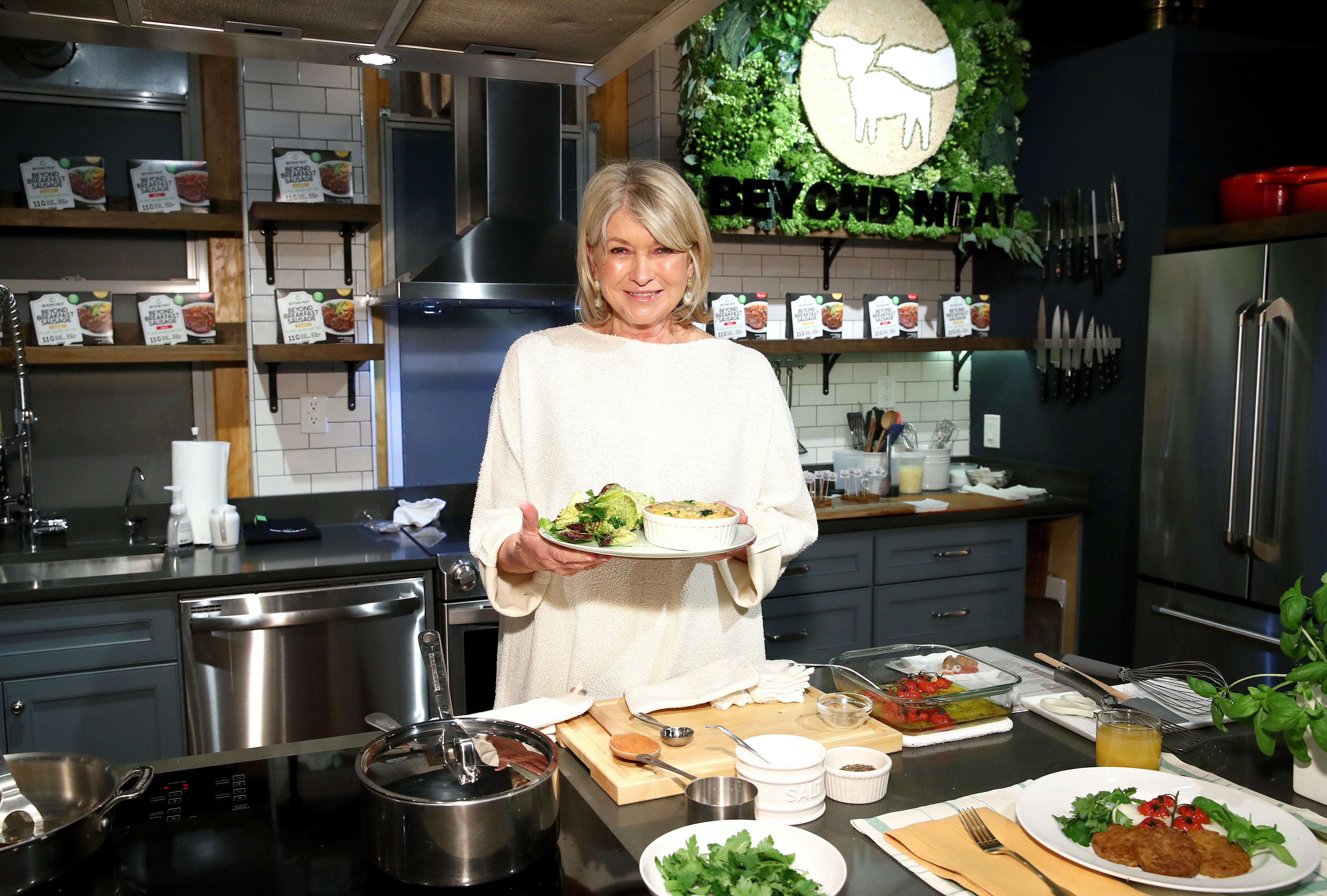 Businesswoman, cook, and former model Martha Stewart. | Photo: Getty Images
On July 22, the cookbook author delighted her fans with a photo of herself with her 30-year-old East Hampton pool as a background. The pool, she said, was a fun place to swim, as reported by ET Online. She said:
"I made it extra deep for diving and with no protruding steps so we could really race the length without worrying about obstacles."
The 78-year-old businesswoman and former model's photo garnered 215,130 reactions. Many fans were quick to point out her youthful looks while dipping herself in the pool.
After Stewart's sizzling Instagram post came out, 45-year-old Handler knew what to do next. The hilarious comedian recreated the famous cooking show host's photo, as reported by the Daily Mail.
The best-selling book author showed off to her 3.9 million Instagram followers her equally glamorous selfie. She also did her version of Stewart's sexy pout. She wrote:
"If I look this good at 78 I better still have a pool to show myself off in."
An exchange of messages between both TV show personalities followed. Many fans thought Stewart's comment was an insult but others thought it was a "light-hearted comment," as reported by the Daily Mail.
Stewart wrote she is happy that Handler liked her photo. She also joked that her pool is "a little bit prettier" and her facial expression was "a bit more relaxed."
At the end of her lengthy post, Stewart praised the comedian's humor. Handler in return said that she cannot wait to hang out with her soon.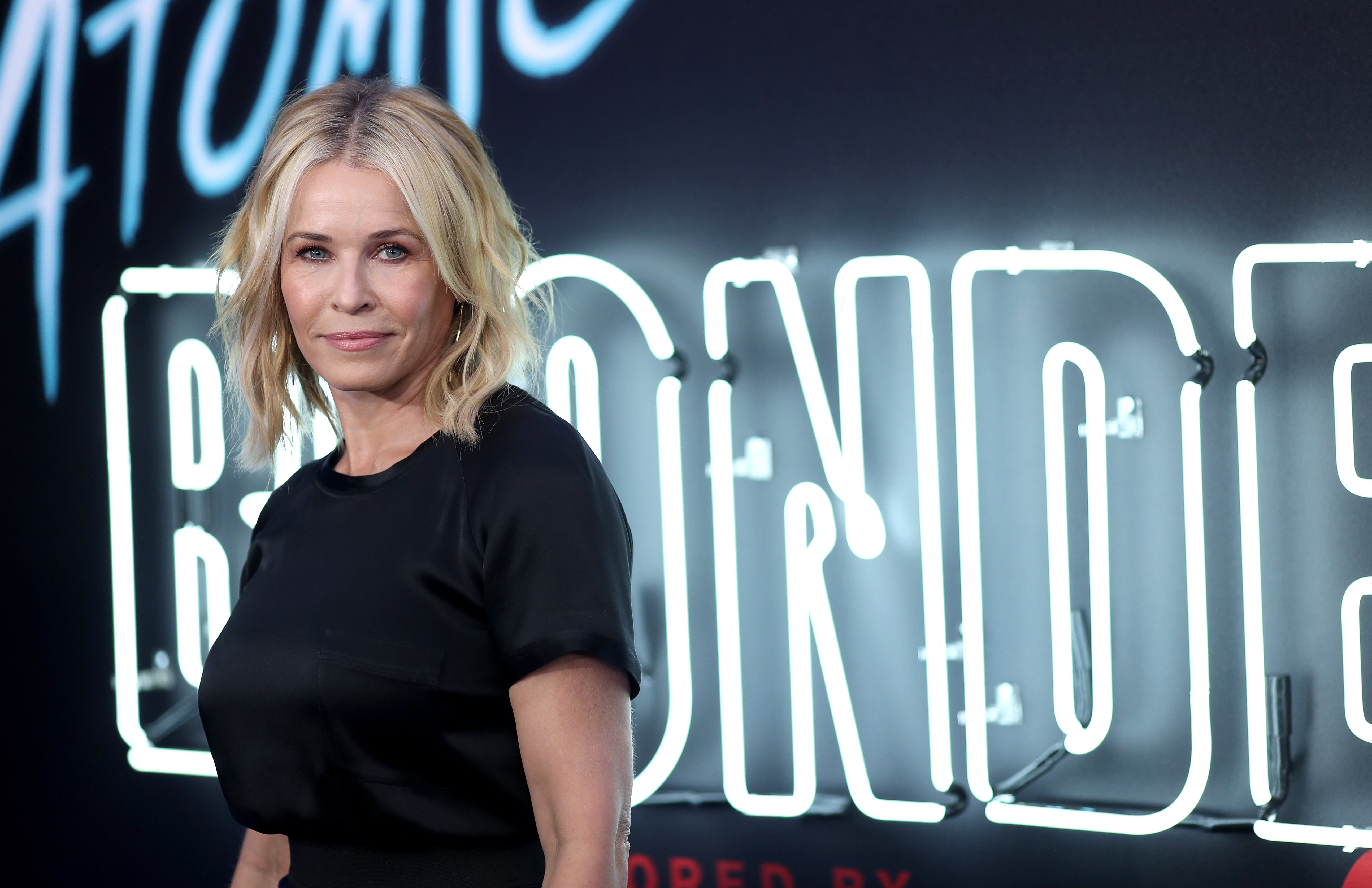 Comedian Chelsea Handler during a 2017 movie premiere event at a theatre in Los Angeles. | Photo: Getty Images
Aside from sharing delicious food and cocktail recipes and stylish looks, Stewart recalled how she rebuilt her career after her time in prison, as reported by ET Online. In 2004, she served five months in prison for insider trading.
Handler, meanwhile, recently made headlines after she posted a video of herself wearing two surgical masks as a makeshift bikini. It was her way to ask people to wear a mask because of the ongoing pandemic, as reported by ET Online.
In 2019, Handler released the Netflix special "Hello, Privilege. It's Me, Chelsea" which explores the benefits of having white privilege. In the same year, she also published a memoir "Life Will Be the Death of Me," which will soon be adapted into a TV series.
Meanwhile, Stewart, who will turn 79, on August 3, has an upcoming series, "Martha Knows Best." The series, which will premiere on July 31, will feature celebrities as well as her farm life in Bedford, New York.
Snoop Dog and Hailey Bieber are among the guests of the series. Stewart will also feature ideas about cooking and home gardening.
Please fill in your e-mail so we can share with you our top stories!