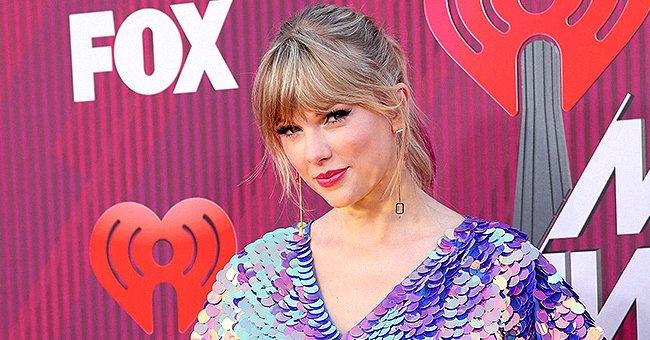 Getty Images
How Taylor Swift Caught Fans off Guard with 'Folklore' – Details of Her Surprise Album Release
A year after, since her last album "Lover," was released, superstar singer Taylor Swift gives a surprise gift to her fans in the form of a new album, her eighth, out of the blue.
Even with a pandemic on the rise, Swift still has her fans at heart as always. On the morning of July 23, multi-award-winning singer Taylor Swift started posting a new grid of pictures on her Instagram page, all of which combined to make a larger photo of herself standing somewhere in the woods.
The posts had no captions and left the singer's fans wondering what cryptic message Swift was trying to send to them. Soon, it was all clear when she finally posted the album art. A surprise!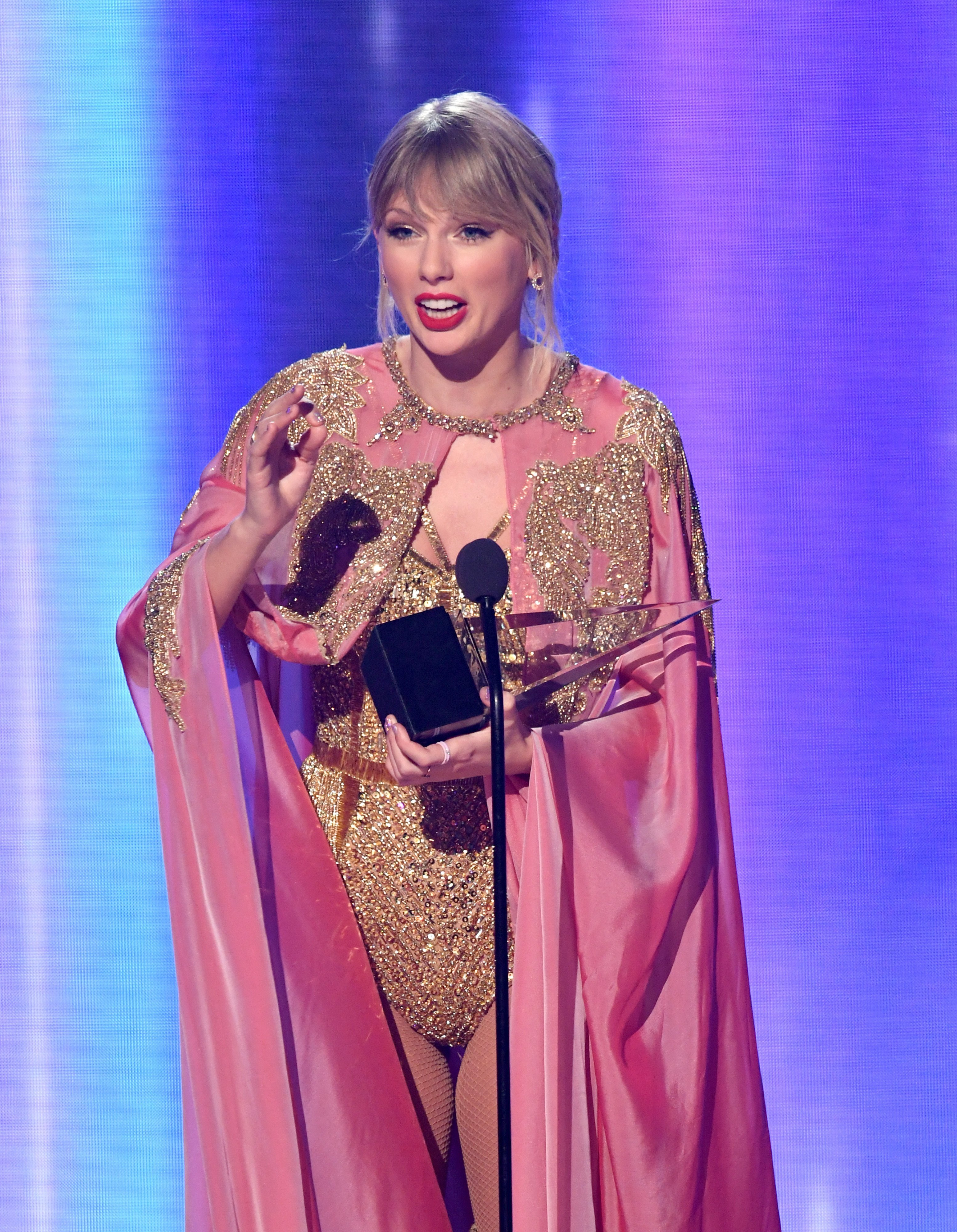 Taylor Swift accepts the Artist of the Year award onstage during the 2019 American Music Awards at Microsoft Theater on November 24, 2019. | Photo: Getty Images.
Swift introduced her album with a smaller version of the photo of her standing in the woods. Now up close and personal, the singer was much more visible, dressed in an oversized coat. Her caption said that the new album, "folklore," was unplanned just like many other things that had happened in recent times.
The album cover finally came, and it was a snapshot of Swift with her hair tied into braided buns and her back to the camera, wearing a large jacket that fell off one shoulder to reveal a white lace dress underneath. Her caption read:
"folklore will have 16 songs on the standard edition, but the physical deluxe editions will include a bonus track called 'the lakes.'"
The bonus track, "the lakes," made the surprise even more endearing — a gift inside a gift. The country crooner also revealed that she made 8 deluxe CD editions and 8 deluxe vinyl editions that were available for one week.
Each of the deluxe editions would also have unique covers, pictures, and artwork. At midnight, she released the entire album for her fans to listen to and fall in love with her all over again.
The surprise album was written in isolation, according to Swift. However, she got to collaborate with some other music icons to make the masterpiece, including Bon Iver, who co-wrote and featured in one of the songs.
Songwriter and record producer Aaron Dessner also co-wrote/produced 11 of the 16 songs that were on "folklore," as well as Jack Antonoff and an exclusive songwriter named William Bowery who co-wrote two songs with her.
Swift also said that if the pandemic were not happening, she would have been fretting and overthinking about the perfect time for the album release. But as recent times had shown, nothing was promised, and her gut was telling her that if she made something she loved, she had to show the world.
Every Swift era has come with a different feel or aesthetic, and the "folklore" era seemed to be no different, playing on nostalgic, retro quirky ambiance.
Swift has a long list of amazing albums and songs, like many iconic musicians. Her albums have known nothing but chart tops from the very inception, and now, "folklore" has filled the blank space, and Swifties are wild with excitement.
Please fill in your e-mail so we can share with you our top stories!