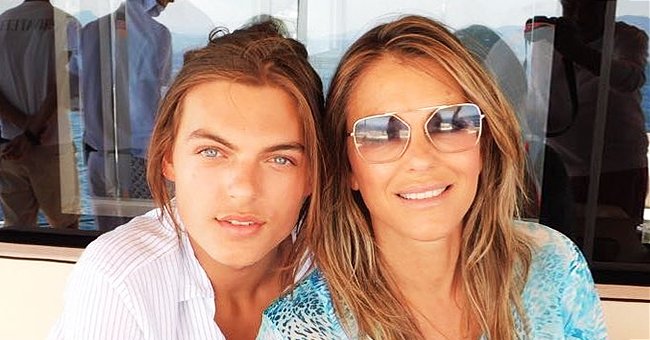 instagram.com/damianhurley1
Elizabeth Hurley's Son Damian Poses Shirtless 1 Month After Dad Steve Bing's Tragic Death

Damian Hurley was pictured posing shirtless barely a month after his father's death, and the eighteen-year-old looked incredibly handsome in the photo.
Elizabeth Hurley's son, Damian, is an upcoming model, and the eighteen-year-old is a replica of his famous mother.
Taking to Instagram, Damian showed off his modeling skills and great looks in a photo where he was pictured posing shirtless.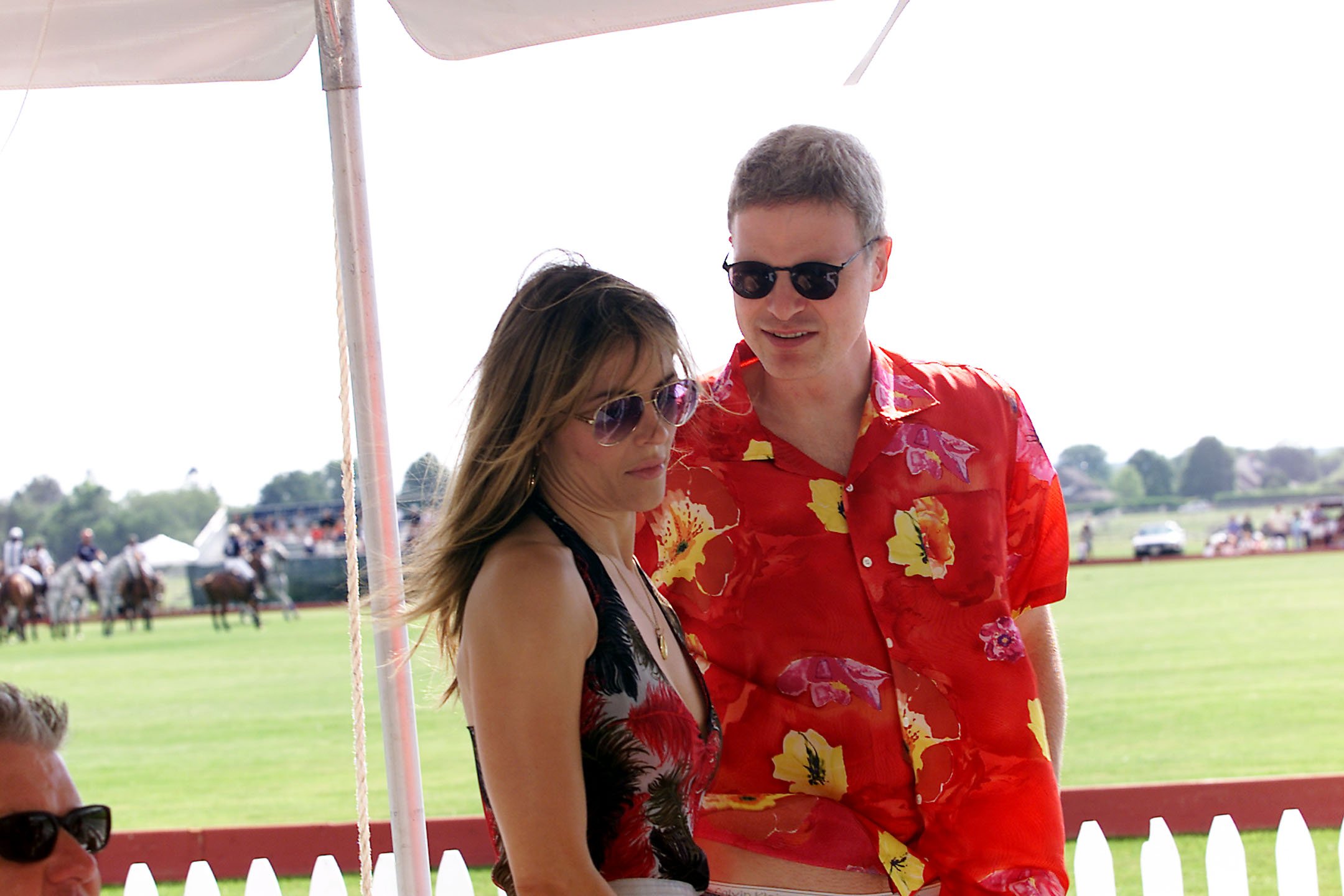 Elizabeth Hurley and Steven Bing at the Mercedes-Benz Polo Challenge at the Bridgehampton Polo Club on July 14, 2001. | Photo: Getty Images.
The picture also saw a full display of Damian's brunette locks, which fell loosely over his shoulders. He also sported a silver necklace that complemented his look.
Damian's gorgeous photo seemed to thrill fans who quickly took to the comments section to gush about the model's looks. One user wrote:
"My God, you are so beautiful!"
Another user wrote, "You are stunningly beautiful, my goodness," while another sweetly added, "Omg so handsome ?❤️" with many others also noting Damian's resemblance with his mom.
The stunning photo comes a month after Damian's father, Steve Bing, tragically died after allegedly jumping from his apartment at the age of 55.
Bing and Elizabeth put up a united front as they joined forces to fight for their son's fortune.
Although Damian did not have a relationship with his father before his death, Bing's sudden death seemed to have taken a toll on him.
Taking to Instagram after Bing's death, Damian thanked his friends and fans for their support and kindness. He added:
"Your love and support have helped me greatly during this challenging time."
Damian's mother, Elizabeth, also paid tribute to her ex, by taking to Instagram, where she shared several photos of her and Bing during their 18-month relationship.
In her caption, Elizabeth expressed her sadness over the tragic loss. She went on to note that although they had some tough times in their relationship, there were also good and wonderful moments that mattered.
Elizabeth concluded her message by stating that she had become closer to Bing in the past year and added that they had last spoken on Damian's 18th birthday.
Before his death, Bing was a famous writer and producer in Hollywood who started his career after getting a $600 million inheritance from his grandfather, Leo S. Bing.
Just as Bing inherited a fortune from his grandfather, Dr. Peter S. Bing — Steve's father — also has a trust fund that Damian is entitled to. Last year, Peter attempted to rip Damian off the trust fund on claims that Bing and Elizabeth had Damian out of wedlock.
Despite their strained relationship, Bing and Elizabeth put up a united front as they joined forces to fight for their son's fortune.
Please fill in your e-mail so we can share with you our top stories!